Halloween Costumes For Your Favorite Black Boots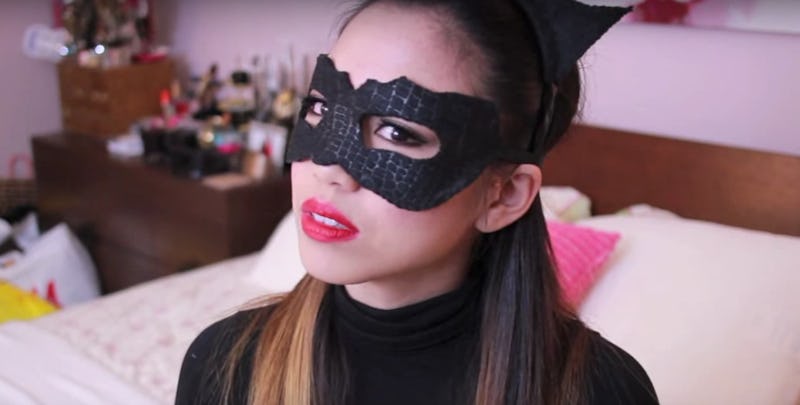 It's officially down to the wire with this whole planning a costume for Halloween thing, you guys. Here are six costumes that revolve around a pair of black boots, to make your life that much easier. I'm sure you have at least one pair of black boots in your closet, so that part of your costume is sorted. By doing your hair and makeup a certain way or DIYing a simple mask, you can complete your look and finally know what you're going to be this Oct. 31st.
With cute costume ideas ranging from Posh Spice to Catwoman, no one will ever know that you waited to the last minute with your costume. Depending on what type of black boots you own, you can pull off a variety of looks, and I think there's a little something for everyone on this list. Hopefully you'll see a costume you love, but if not, just remember — beggars can't be choosers, people. There's only a few more days until Halloween, and this is the best I've got for all of my fellow procrastinators out there.
Pull out your black boots and pick who you'd like to dress up as this Halloween. You've got six options, and time's a ticking. Decisions, decisions.
1. Catwoman
A great pair of heeled boots paired with a bodysuit and these DIY items will allow you to pull off the perfect Catwoman costume.
2. Pirate
If you're going to be a pirate, you've got to have a great pair of knee-high boots. Pair those with an off-the-shoulder top and this makeup, and you'll make a great pirate this year. Rrr, matey!
3. Equestrian
Bella Hadid is an equestrian who's trying to gain a spot in the 2016 Olympics, and if you've got a pair of tall boots without a heel, you can get her polished, horseback riding look this Halloween.
4. Batgirl
All you need to pull off this look is some kick-butt thigh-black boots, a cape and this mask makeup tutorial to pull off a Batgirl costume.
5. Posh Spice
Throw on a LBD and a great pair of high heel boots for a very sexy look. For your makeup, go with a smoky eye and give face all night as Posh Spice.
6. Cow Girl
If you've got a pair of black ankle boots, you can definitely pull off a cow girl inspired outfit, because those boots were made for walking, after all. This makeup tutorial teaches you how to fake a gunshot wound to amp up the gore this Halloween.
There you have it. If you've got black boots, you've got your Halloween sorted.
Want more Halloween? Check out the video below, and be sure to subscribe to Bustle's YouTube page for more hacks and tricks!
Image: Screengrab/YouTube (1)