7 Foods That Will Strengthen Your Nails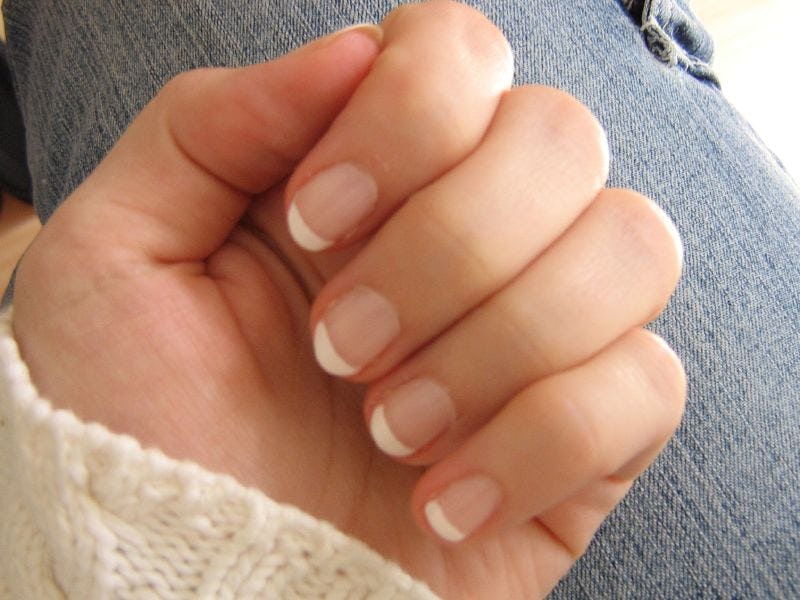 Rocking a flawless manicure starts with strong, healthy nails, but if yours are particularly brittle or prone to breakage, consider adding these foods that are good for nails into your diet. Not only will they help strengthen your nails, but they will also nourish them. That way, whether you opt for gel or shellac or your own DIY manicure, your nails will be perfection.
I'm a total food geek (yeah, I'm that friend on Instagram that's like "look guys! Food!), and get way too excited about nourishing my body in delicious ways. I think it's completely incredible that we can eat in a way that targets our hair, nails, skin etc, and absolutely see and experience the results of dietary changes.
Lately, I've been trying to give my nails as much edible love and nourishment as possible. I recently got a gel manicure for the first time and, while I completely loved it, the removal process was pretty brutal on my nails. You have to straight up soak them in acetone until the gel can be removed, which means serious dryness that creates thin, brittle nails! Ugh.
Whether you're working to repair your nails after a gel manicure or working through another nail struggle, these foods are here to help.
1. Leafy Greens
Jillian Michael's blog highlights the importance of B vitamins for strong nails, and leafy greens are packed with them!
2. Almonds
If you have rough ridges in your nails, Health mag suggests reaching for almonds to boost your magnesium intake.
3. Eggs
Soft nails? Reader's Digest recommends adding eggs to boost your iron.
4. Milk (And Fortified Non-Dairy Milks)
Whether your milk is from a cow or fortified non-dairy alternative, it's packed with the calcium you need to strengthen nails, according to Jillian Michael's blog.
5. Beer
That's right, Health mag shared beer can be an excellent source of silicon to reduce nail brittleness.
6. Flax Seeds
If your nails are breaking regularly, boost your intake of fatty acids, suggests Reader's Digest. Flax seeds are a great way to do that!
7. Lentils
Huffington Post recommends upping your protein if your nails are weak, and lentils pack a serious punch.
Image Credit: U.S. Department of Agriculture, Harsha K R, John Loo, guy montag, Quinn Dombrowski, healthaliciousness, nick mote, lydia pintscher/Flickr