9 Free Printables Your Fall Decor Needs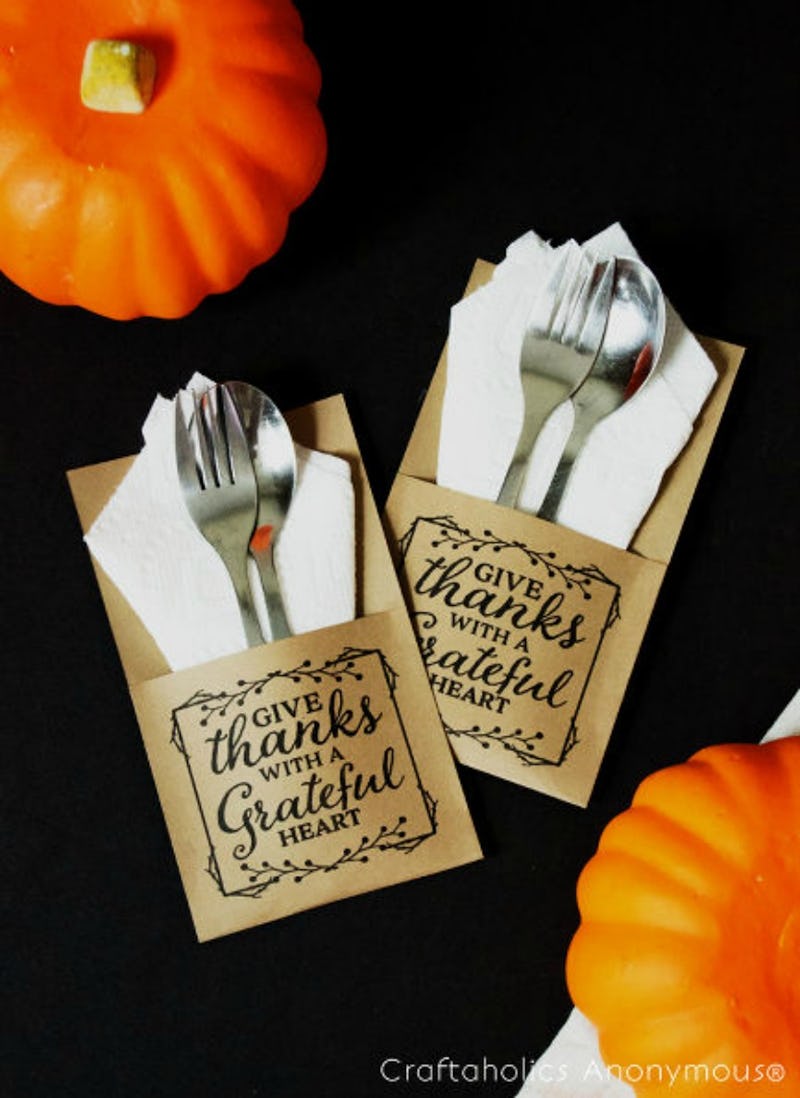 Fall has arrived, and it is making itself right at home — but what about your home? These free fall printables, created by Hometalk bloggers, are the easiest ways to dress up your living space for the coziest season of them all. That's right — these DIY geniuses have already done all the work for you. All you have to do is pick a design or print that you like, and, well, print it out. It doesn't get any simpler than that, right? From cute pumpkin prints to festive season's greetings, here is everything you need to give your home a bit of fall flair it's so desperately been missing.
Have you ever seen a sweet graphic sign and thought, there is no way someone made that by hand? Well, they did and they didn't. It comes down to one word — printables! If you know that lettering or that perfect smiling pumpkin looks too clean and clear to be free handed, chances are someone worked some printable magic. Lucky for you, you don't have to be an artist to decorate the perfect fall home! Just jump on the decor hack bandwagon, and print out these adorable ready-made graphics from artistic autumn-loving Hometalk bloggers.
1. Delicious Autumn Treats
Bring a little autumn love and color into your decor by using this fun printable from Denise of Denise on a Whim. Print out a sign of your own, all your favorite fall words and wishes included!
Get It: Autumn Treats Fall Printable
2. Fall in Love Fall Sign
Get ready to fall in love with this easy decoration from blogger Sara at Twelve of Main. Decorate with this simple black and white design for free by DIYing your own signs, pillows, and more!
Get It: Fall Throw Pillow Printable
3. Stinkin' Cute Autumn Pumpkins
Try this free pumpkin printable by Maryann from Domestically Speaking, and fill your home with tiny rustic pumpkins and tons of fall charm. As a bonus, these little signs make excellent hostess gifts!
Get It: Rustic Pumpkin Printable
4. Happy Fall Y'all
Add a colorful seasonal greeting to your gallery wall with this sweet and simple fall design by Maggie from Polka Dots in the Country. Decorate a blank wall, embellish a front door, and fill every empty corner with color.
Get It: Happy Fall Y'all Printable
5. Give Thanks with Guests
Show your gratitude through a hearty fall tablescape with these "Give Thanks" napkin holder printables from Melissa at 2 It Yourself. Get ready for a lot of love from your fall holiday guests!
Get It: Napkin Ring Printable
6. This Is the Life Lettering
Celebrate your happy fall days with a colorful message, thanks to this cute printable design from Tara at My Anything & Everything. This simple look is perfect for your porch or fall mantel.
Get It: Wood Sign Printable
7. Thanks with a Grateful Heart
Print out this mini message from blogger Aki at Craftaholics Anonymous and add it to your fall table, or frame it and show it off on your coffee table. Either way, guests will love the autumn additions.
Get It: Thanksgiving Napkin Pocket Printable
8. Pretty Watercolor Pumpkins
This pretty little painting by Lisa of Mabey She Made It will convince your visitors that you're a true artist with watercolors, but it will only take a moment to print out, frame, and add to your fun fall decor.
Get It: Watercolor Pumpkin Printable
9. Cozy Autumn Wishes
Get a charming chalkboard look with this cozy autumn design by blogger Suzy from Worthing Court. Pack all of your favorite autumn treats and memories onto one free chalkboard printable, and add it to your mantel.
Get It: Free Chalkboard Printable
For more amazing holiday decor hacks, tricks, and ideas, check out the seasonal decorating page on Hometalk!
For more fall ideas, check out Bustle on YouTube.