Proof Durrani From 'Dash Dolls' Is A Boss Bitch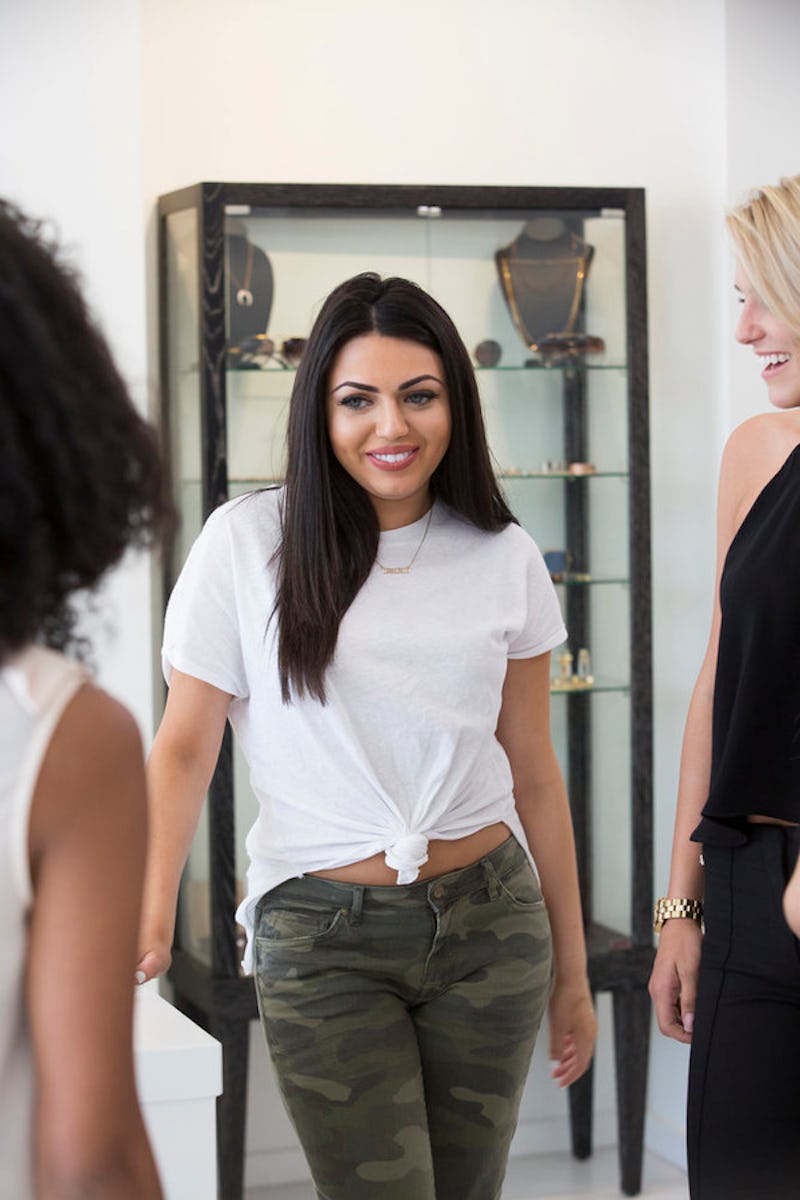 In the land of reality television, there is always one star that stands out in every show. Sometimes, you can't really even put your finger on exactly what it is that makes them a star. Durrani Popal is definitely that person on DASH Dolls . The only difference is that we can clearly see the reasons why Durrani is such a boss bitch. This girl has the perfect mixture of unreal beauty and personality in spades. She's one of the longest reigning DASH Dolls and has gained the approval of the queen of the Kardashians herself, Kim.
There are many ways that a woman can reach boss bitch status and Durrani seems keen on covering most of the bases with ease. Some may be tempted to pass these DASH Dolls girls off as vapid reality stars, but they have some seriously impressive credentials to back them up. They just happen to look like goddesses as a bonus. Durrani may have received a brand new pink Bentley for her birthday courtesy of her boyfriend, Shalom, but I am willing to bet that she could have easily bought that for herself. That's just one of the ways that Durrani is a boss b*tch. Read on to bask in her badassery.
1. She Acts As Her Own Manager
Durrani is winning so hard that she even handles her own business with an alter ego she created named, "Vanessa." She answers calls for interviews and emails as Vanessa because, ain't nobody got time to deal with third parties. A real boss bitch handles her business because she knows that she is the best woman for the job. No one represents you quite like you do. (I think I saw that in a fortune cookie, but it 100 percent applies.)
2. She Endorses More Products Than The Kardashians
Alright, maybe not more....but she is right up there with them. She is hard at work making that extra paper. Girlfriend seems to actually use and believe in the products she is shilling too, which only makes her more likable. Who wants to buy some face cream from someone who clearly never needed it in their whole existence? Durrani clearly stands behind her endorsements and that's completely badass.
3. She Has Her Own Jewelry Line
Yes, it seems like every celebrity has their own line of something or other these days, but it's easy for people with a built-in following and means to make a business. Durrani wasn't known before DASH Dolls and she managed to create a flourishing jewelry line from the ground up before anyone really knew her name. That takes some serious chutzpah and business savvy. This girl is no slouch.
4. She Instagrams Like A Champion
Seriously? Can she teach classes on how to take flawless Instagram photos? I am always in complete awe of her ability to make the most mundane tasks look glamorous. Not to mention her selfie game is legendary. It's up there with Kim's. There... I said it.
5. She Talks About Pooping
I love a lady who will chat about poop. When Durrani got caught in a little white lie by her boyfriend Shalom on an episode of DASH Dolls, she decided it was best that she come clean about everything she may have fibbed to him about throughout their relationship. Her biggest crime? She told Shalom that when he calls and asks her what she is doing, she sometimes lies and says "watching tv" or "online shopping" but in reality she is pooping. Adorable.
6. She Made It Clear That She Respects Her Parents
When Durrani and her boyfriend Shalom were first getting together, she let viewers know that because of their different religious backgrounds, her parents might actually disown her for dating him. Instead of being defiant and disrespectful, she acknowledged that she cares for and respects her parents enough to try and make it work for everyone. It's really nice to see such a strong woman respect her parents' wishes enough to try and work with them on issues that are important to them.
7. She's A Kid At Heart
Durrani has an awesome childlike quality about her that just draws you in. She makes you want to root for her because she seems so happy and innocent. Raise your hand if you want to be friends with her? I know I do.
I rest my case.
Image: E!