A New Pageant King Is Coming To TV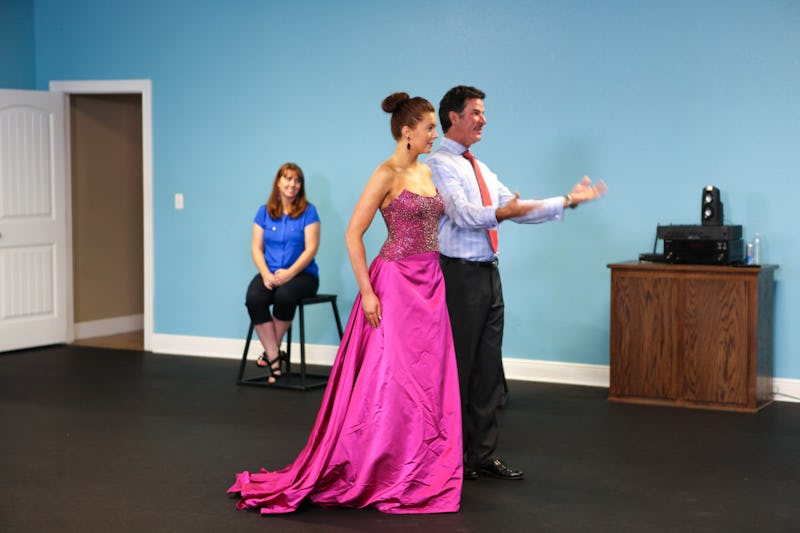 Beauty pageants always make for good reality TV. I can't tell you how many times the little tykes' outfits on Toddlers & Tiaras made me cringe or Kim of Queens made me laugh with its simultaneous fabulousness and ridiculousness. However, it feels like it's been too long since a new reality show about beauty pageants has come along. Thankfully, that wait is finally over with the series premiere of Coach Charming Wednesday night. This new show is all about Bill Alverson, but who is the coach behind Coach Charming, and why should we care?
All of that will become abundantly clear very shortly. However, you already know that this guy has his own show that's related to beauty pageants, so I could really just drop the mic right here, right now, and you would probably be convinced of this show's merits. But now that I've got you here, we might as well dive into what makes Bill so special, shouldn't we? We shall.
So without further ado and without anymore pageantry (see what I did there?), take a look at what you need to know about the man who is sure to be the next breakout star on TLC, because with so much that's entertaining about him, how could he not be?
He's A Lawyer By Day...
OK, I know what you're thinking. Pointing out the fact that Bill is a lawyer is not the sexiest way to start off here. I get it, but stay with me. Bill has been practicing law since 1986, but his son William Alverson joined his law practice a couple of years ago. Bill specializes in "representing domestic clients in all family matters and criminal defense," according to the firm's website. All right, this part is now over. You can wake up now!
...And A Pageant Coach By Night
But Bill's occupation as an attorney is of course not why he has his own reality show on TLC. Bill is a prominent pageant coach that specializes in helping contestants ace the interview portion of the competition. So yes, Bill is basically the real-life Billy Flynn from Chicago .
He Knows How To Win
Bill isn't just a pageant coach; he's pretty much the pageant coach. Well, if you want to win a competition, at least. Bill has helped many beauty queens get the crown, including recent Miss America winners Mallory Hagan, Nina Davuluri, and Kira Kazantsev. Someone get this guy a medal.
He Doesn't Hold Back
Winning a beauty pageant isn't easy, and neither is getting coached by Bill. That's because he's painfully honest in his training. "That's fine, because you're not a chunker. If you had a weight problem, I'd say you have to lay off all the croissants," is something Bill actually said to a 10-year-old client of his after learning she wanted to be a baker when she grows up, according to a July 2014 New York Times Magazine profile of the pageant coach. Yikes. It makes you wonder what he would've said if his client was plus size.
He Fell Into The Pageant World
Bill didn't grow up wanting to be one of the best pageant coaches in America. He first got into the biz about two decades ago after his church choir director asked him to help a teen in the chorus whose parents were absent compete in a local pageant, according to The New York Times Magazine. Bill obliged, and after her pageant, word spread around town, and soon other young women wanted his assistance with their pageants. Obviously, Bill eventually got much better at his accidental hobby over the years, too.
He's A Southern Gentleman
Bill lives in the small town of Andalusia, Alabama. If nothing else about Bill or his life interests you, trust me, you'll want to watch Coach Charming just to hear his sweet southern drawl every week.
Coach Charming Will Be A Family Affair
No great reality show is complete without an exceptional supporting cast, and Coach Charming is no exception. Bill will be joined on the show by his son William and his expectant wife Helen Ann, who doesn't always see eye-to-eye with the Alverson patriarch. The pageant coach's daughters Stella, a teen, and Blanche, a former Auburn basketball star, will also appear on the show. Bill and his wife of 29 years, Cindy, decided to get a divorce 29 years ago, which was understandably hard on the family. All of that being said, it's safe to say that we should expect some heartwarming moments along with the glitz and glamour this season of Coach Charming.
Images: TLC (4); Giphy