9 Animated Movies Just For Adults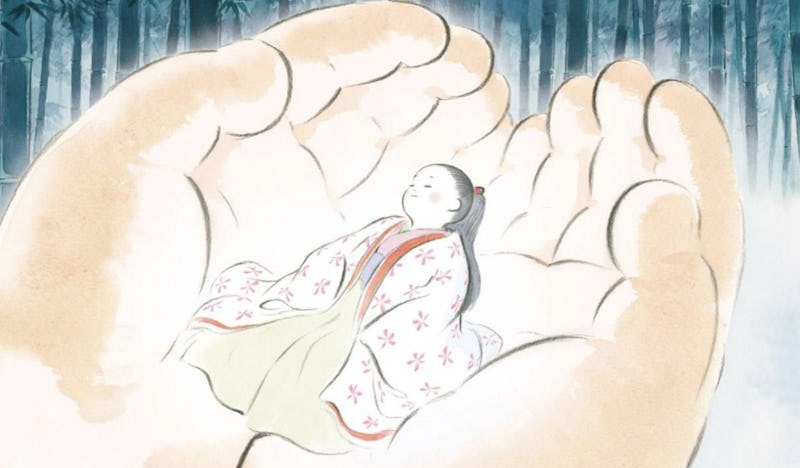 One of the gravest misconceptions attached to any medium of art or entertainment is that animation is "just for kids." Devotees to the form have suffered through this maxim for ages, defending the merits and sophistication of hand-drawn and computer-generated films and television shows all the while. Turning attention to the release of screenwriter and director Charlie Kaufman's first foray into the realm of stop-motion, Anomalisa — the first trailer was officially released Monday — I'm reminded of just how very "adult" animation can be, and just how valuable these kinds of stories are.
In fact, animation often finds a way to strike a chord with even the most hardened and "mature" of older viewers, achieving an evocation that even the most affective of live-action pieces fail to manage. Reviews of Kaufman and co-director Duke Johnson's Anomalisa from the likes of the Telluride, Venice, and Toronto International Film Festivals suggest that the film in question renders just such an emotional impact. In celebration of this latest endeavor in proving that animation is for audiences of all ages, I've opted to take a look back at some of our favorite illustrated pieces from the past 15 years — ones that carry the torch of the works of Ralph Bakshi, Don Bluth, and Robert Zemeckis in using the medium to tell vividly mature stories.
The Wind Rises
Just about all of Hayao Miyazaki's feature films can be enjoyed by adults just as well as they can by the children to whom they are marketed. But his latest and (as he insists) final directorial picture, 2013's The Wind Rises — a fact-and-fiction hybrid about the life and work of Jiro Horikoshi, a wide-eyed workaholic who devoted his life to designing Japanese fighter planes during World War II — is perhaps more closely targeted toward grownup sensibilities than any entry prior.
The Triplets of Belleville
This wordless noir story about an elderly woman setting off to rescue her cyclist star grandson from a sinister kidnapping ploy could play as haunting if you deign to watch it at too young an age. But the 2003 film is darkly enchanting, and wonderfully unique when set against any and all American cartoon movies.
It's Such a Beautiful Day
Heartbreak, depression, mortality, cancer… All matters that should tug at the heartstrings of adults, and all beautifully accessed in Don Hertzfeldt's sad, funny, and narratively frenetic 2012 picture. (If you're a fan of Hertzfeldt's feature, his new short film World of Tomorrow is an even greater treat.)
Mary & Max
This 2009 chronicling of the friendship between an Autistic middle-aged New Yorker and a lonely, emotionally neglected Australian girl can get pretty bleak at certain points. However, Mary and Max is fueled by a heart so big and loving that the film might incur a childlike edge (even around discussion of matters like sex or suicide).
A Scanner Darkly
After making his pilgrimage into the medium of animation with Waking Life, director Richard Linklater took another stab at the gambit with the 2006 adaptation of Philip K. Dick's sci-fi novel A Scanner Darkly. The drug-infused, crime-addled, Keanu Reeves-starring mo-cap picture could never be mistaken for a "children's film," but is as invigorated by its visual form as any traditionally animated movie.
The Tale of Princess Kaguya
Another from the Studio Ghibli collection, and one far more likely to hold the attention of young viewers than the decidedly less whimsical The Wind Rises, this watercolor fairy tale from 2014 is nevertheless a mature exploration of the pangs of both childhood and growing up—though only truly appreciable as such by someone who's been run through that mill.
The Congress
Though only half of this 2014 film is animated, it is strikingly imaginative — and thoroughly weird — from start to finish. A playing-herself Robin Wright's willing descent into the "cartoon world" following the dissolution of her acting career yields emotional and psychological highs and lows that could only be effectively illustrated through the surreality of Waltz with Bashir director Ari Folman's signature style.
Cheatin'
Bill Plympton ranks as one of the most prolific animators of short and feature films working today, consistently tackling heavy, sorrowful topics with his projects. His latest full-length endeavor, the 2013 movie Cheatin', makes a fantastical, magically inclined love story out of the subject of adultery.
Paprika
This psychologically charged science-fiction film is imbued by the kind of imagination that likely got you hooked on animation in the first place. The 2006 entry predates Inception as a deadly adventure in the realm of human dreams, using the animated medium to properly enliven a world of boundless possibility.
Clearly, animation offers more than Disney and Minions movies; in fact, the medium may very well be at its best when telling stories that are sad, sophisticated, and wholly "adult."
Images: Studio Ghibli (3); Sony Pictures Classics; Cinemad Presents; Icon Entertainment International; Warner Independent Pictures; Drafthouse Films; Plymptoons Studios; Sony Pictures Entertainment Japan