The 'Six of Crows' Sequel Title Is...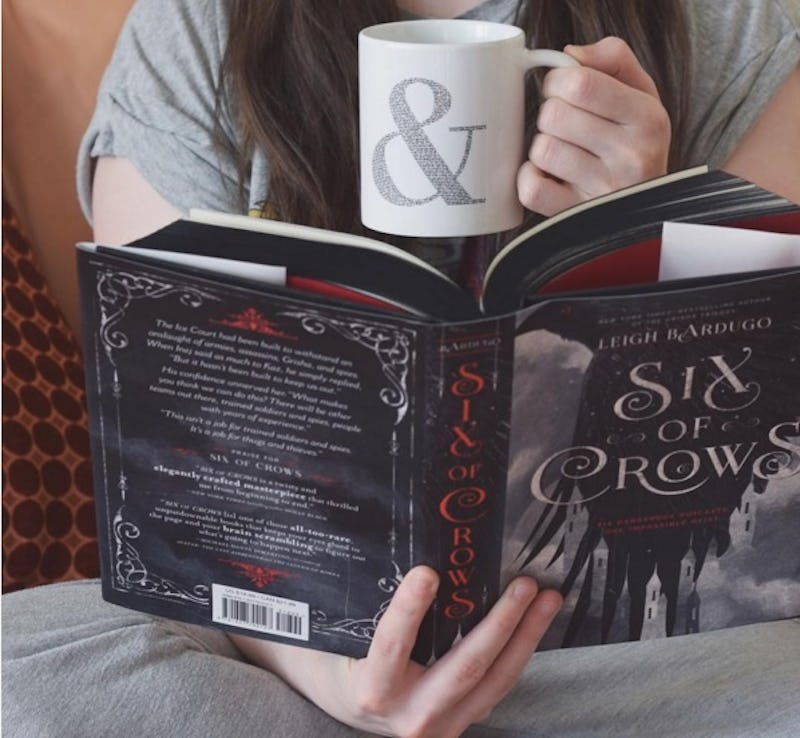 Before you even start: No Leigh Bardugo's Six of Crows sequel title is not Empire of Crows no matter how many rumors buzz around to the contrary. Friday, Bardugo gave all of us Grisha fans what we've been waiting for: The confirmed title is Crooked Kingdom.
And, yes, it's perfect.
Six of Crows was the smash young adult hit novel of October that crossed far into the adult fantasy fan territory. And there's no surprise coming from me: Six of Crows was set in the same universe as Bardugo's insanely popular (for good reason) Grisha Trilogy — Shadow and Bone, Siege and Storm, and Ruin and Rising. This time, readers were transported to a nearby land from the earlier trilogy, and we followed a team of misfits as they tried to complete an impossible heist, Ocean's Eleven-style.
We all fell in love with Bardugo's well-rounded group of anti-heroes and the magical world of political intrigue they were thrust into. So yes, we are absolutely clawing for the sequel. And now that it has a name, Crooked Kingdom, we're desperate for any further crumbs of information. We do know it's set for Fall 2016. And we know it's going to be epic and awesome. We'll have to wait for Leigh to tell us the rest.
Now we just have 365 approximate days to wait before we return to that Crooked Kingdom and Ketterdam and all our new BFFs.
Image: fictiontea/Instagram