16 Holiday Gift Sets That Are Perfect For Sharing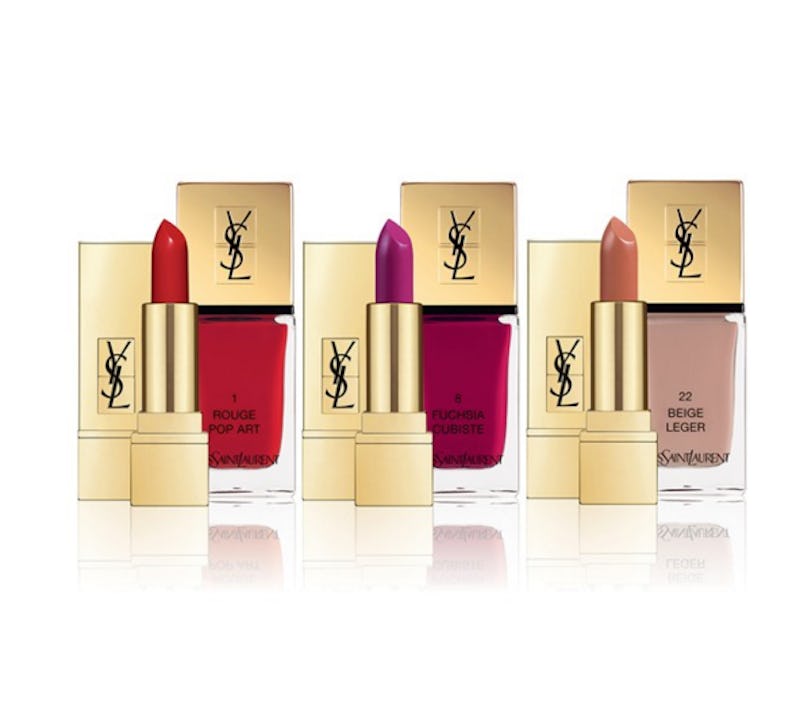 If you have a bunch of beauty lovers on your holiday gifting list this year, it can be a little overwhelming to find the perfect beauty gifts for all of them. That's where beauty gift sets come in. Sure, packages of a handful of mini (or even full-size) beauty items can make wonderful presents as-is. But if you're just in need of some stocking stuffers, or want to make custom gift packages for multiple people, mixing-and-matching these types of sets is the perfect solution.
And because these types of holiday sets are really where the value is, you can even save a few dollars while getting more for yourself. Erm, I mean, your friends. My suggestion? Approach this style of gifting the same way you would a family-style meal. "N minus one" is a good general rule to follow. So for a small group of friends, say three or four (yourself included, of course), grab two or three sets to divide up, and package your custom combos in some seriously cute, DIY-style wrapping paper. Because not all sets will necessarily have the same number of products, shoot for ones that are divisible by the number of people on your list. But of course, leftovers aren't really a problem, are they? Here are 16 gift sets your friends will be happy to share.
1. Lip Treatment
Fresh Sugar Lip Love Story, $73, Fresh
This set of cult-favorite lip balms has nine different shades in mini sizes. Give one to nine friends, three to three friends, or keep 'em all for yourself. I won't tell.
2. Nail Polish
Smith & Cult Holiday Trio 2, $54, N eiman Marcus
Are these polishes not the absolute perfect holiday shades?
3. Skincare
First Aid Beauty Peace, Joy & Fab, $54, Sephora
Skincare junkies will go crazy for any part of this kit that has both full and sample-sized products.
4. Lips & Tips
YSL Kiss & Love Collection, $85, Nordstrom
These coordinating lipsticks and nail polishes are everything.
5. Shower Gel
H2O+ Spa Body Cleanser Minis, $18, h2oplus.com
Bring the spa to your friends with these adorable mini shower creams.
6. Mixed Bag
Boots No7 Instant Glamour, $25, Walgreens
Mixed kits like this are good for giving out individual products or even grouped into mini-sets like eye products and cheek products.
7. Lips & Cheeks
Too Faced Melted Kisses & Sweet Cheeks, $36, Too Faced
These sets of coordinating lipsticks and blushes are already packaged to make gift-giving that much easier.
8. Eyes
Skinny Meets Chubby Set, $28, Nordstrom
Mix and match liner and shadow duos to give out to your three besties.
9. Body Butter
The Body Shop Best of Body Butter Festive Dome, $27, thebodyshop-usa.com
With a mix of fruity and nutty flavors, this set will let five of your friends try out a cult-favorite body butter.
10. Hand Cream
L'Occitane Hand Cream Bouquet, $54, L'Occitane
A good hand cream is a winter essential. Give one or two of these luxurious ones to your favorite friends.
11. Fragrance
Marc Jacobs Daisy Rollerball Trio, $45, Nordstrom
Fragrance is almost always a welcome gift. And with this rollerball set, three of your friends can try a classic scent.
12. Lipgloss
Anastasia Beverly Hills Lustrous Lip Gloss Set, $40, Macy's
The shade range of this lipgloss set is perfect if you have one friend that prefers more natural hues and another that prefers brighter and vampier hues.
13. Pigment
Irresistibly Charming Pigments And Glitter, $35, MAC Cosmetics
This set is the perfect way for you and your friends to try new pigments. And even though the bottles are mini-sized, when was the last time anyone in the history of the earth ever finished a pigment jar? Dramatics aside, these gorgeous colors will last a long time.
14. Cheeks
Tarte At First Blush Amazonian Clay Blush Set, $35, Tarte Cosmetics
These mini blushes are just too cute. Plus their formula is amazing.
15. Face
GLAMGLOW Stay Sexy Treatment Set, $49, Nordstrom
The perfect set to split amongst your friends regardless of their skin types.
16. Candles
diptyque Mini Candle Set, $130, Nordstrom
Is a makeup vanity really complete without a candle? I don't think so.
Because why give a pre-made gift set when you can give a custom one?
Images: Courtesy of Brands