How This 6-Year-Old Is Inspiring Body Positivity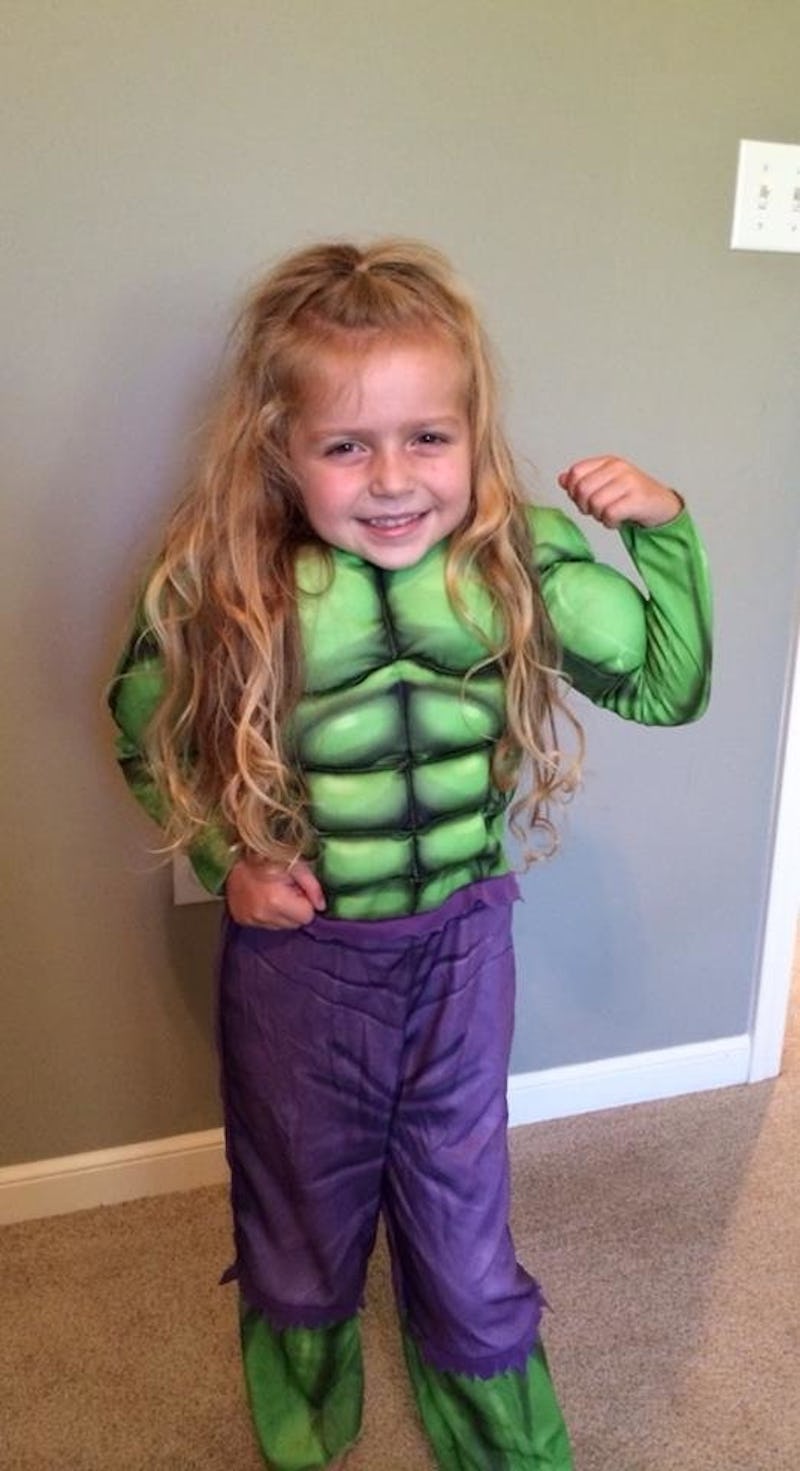 At six, most girls are occupied with toys and conquering playgrounds — that is, unless you are body positive 6-year-old Semra Aniston Young. According to the Huffington Post, the little girl made headlines last week thanks to one powerful homework assignment. The task? Write one aspect you like about yourself. Semra's response would prove to be more than an adorable pencil drawing. In fact, her simple four-word answer is now the catalyst for positive body image.
The Missouri kindergartner drew a festive picture of herself complete with a butterfly and sun. To answer the assignment's open-ended question of what she likes about herself, Semra captioned her drawing: "I like my bodee." Semra's short response speaks volumes about body image and its ability to influence how children perceive the world.
Semra's mother, Kali Young, tells Bustle in an email that she wants her daughter to embrace positivity when it comes to both inner and outer beauty. "We focus on inner beauty — kindness, compassion — and always highlight that above all else," Young says. "When it comes to outer beauty, we point out what a beautiful shirt someone is wearing, or compliment a beautiful hair color or skin color. My hope is that she sees that inner beauty is paramount and that outward beauty is represented in many diverse ways."
Having worked with children in the education field, Young understands the pressure girls and women face as they mature. Young is aware that Semra may one day encounter negativity — both directed to and in front of her. As a result, the mother stresses the importance of fostering a positive self-image from the start. "I want [Semra] to have the courage and kindness to see beauty in herself and the world around her," Young says.
Looks like the message is alive and well, even at home — Young reveals that Semra has an art piece in her room with a special Cinderella quote: "Have courage and be kind." The mother is especially proud that her daughter was able to convey positive self-image through her homework, and tries her best to model the courage and kindness she wishes her child to have.
"I hope she will continue to have the courage to see beyond others' perceptions and the confidence to believe in herself," Young says.
Images: Kali Young