Caroline Stanbury Has Another Way To Share Style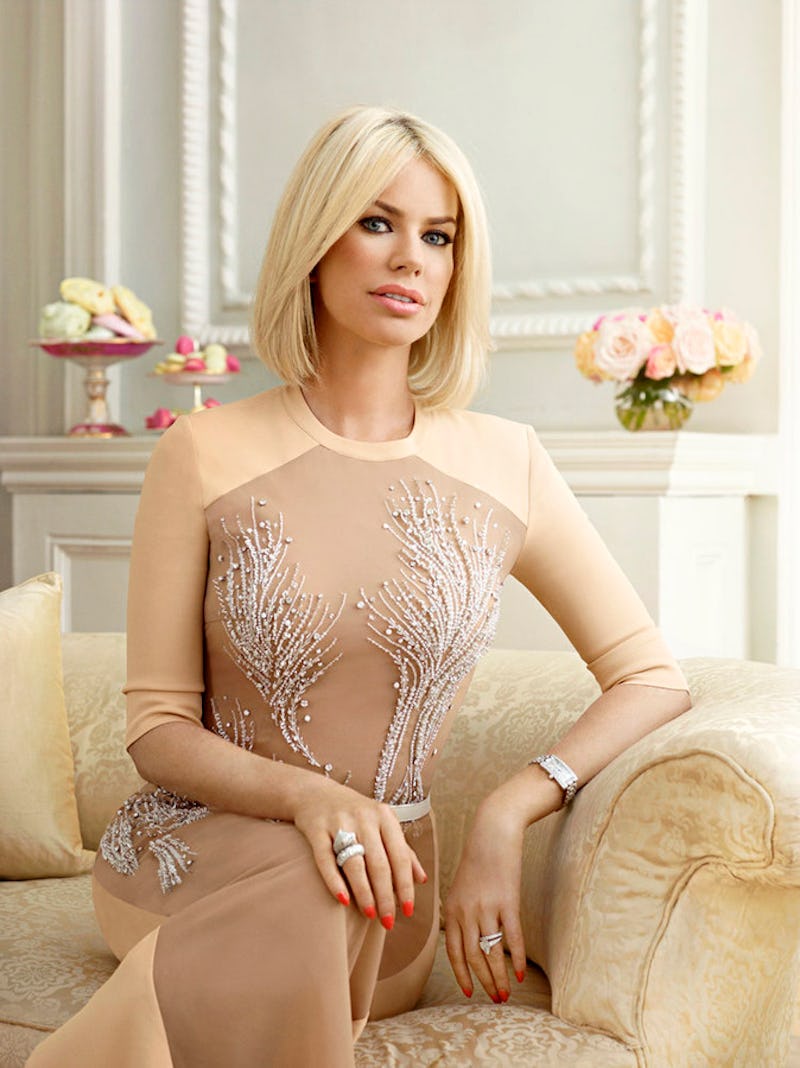 When it comes to business, Ladies of London's Caroline Stanbury has had a rough go of things recently. The last few episodes of Season 2 have chronicled the hardship of her luxury goods conglomerate, Gift Library, closing. From viewers' very first introduction to this British bombshell, Stanbury has given the impression that she is a woman who gets what she wants — no matter what. Though it's under heartbreaking circumstances, it has been inspiring to see Stanbury persevere through such a tough situation.
Gift Library — which Stanbury described as her "absolute baby" in a blog for Bravo — is no longer an active website, and instead redirects to the home and interiors firm Amara. Since Ladies of London has a delay between filming and airtime, the audience witnessed the full downfall of Stanbury's business, but she's proven it wasn't the end-all, be-all for her stylish career.
It seems that Stanbury has turned her misfortune into a launching pad for her own line of gifts and accessories. A quick look at her eponymous website reveals that she has been selling everything from phone cases to pom-pom hats. Let's take a closer look at what else Stanbury has to offer — Gift Library be damned.
Inspirational Quotes: Stanbury Style
The #JustSaying portion of the website features some major quotables that she encourages you to "regram, pin, and share." Among some of my favorite wise words — "She's serving the Americans Cheetos like caviar!"
Fashion Favorites
I'm already huge fans of the star's Instagram, but this fabulous lady also features some of her best tips on the website. Check out what as she gives as some no-brainer packing advice.
Beauty BFFs
Stanbury's beauty section is heavily tilted towards her BFF and makeup artist, Luke Henderson. I love that she gives it all up to her bestie, featuring his thoughts on khaki makeup and Caroline's perfect contouring.
The Shop
Arguably the most exciting part of CarolineStanbury.com and definitely the most interactive, the shop features some bomb accessories. Check out that magenta fur-lined parka or any of the amazing tablet cases for some great gift ideas.
Images: Rebecca Miller/Bravo (2); CarolineStanbury.com