'Pitch Slapped' Is Going To Be A Reality Series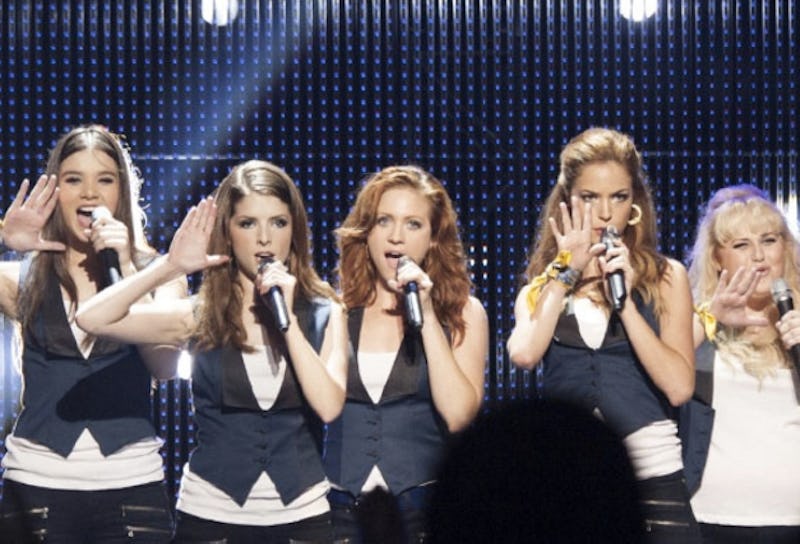 Some great news for a cappella fans: a new docu-series is coming to Lifetime, all about two rivaling high school singing teams (sound familiar to fans of The Barden Bellas?). The show not only has the greatest title of all time — Pitch Slapped — but it is also scheduled to start in January 2016, filling that super-long gap we currently face before Pitch Perfect 3 comes out in 2017. News that Elizabeth Banks is returning to direct the third movie has got me totally excited, but also makes me wish it'd just hurry up and come out already! So the fact that Pitch Slapped starts on Lifetime so soon is awesome.
According to Deadline, Pitch Slapped will feature two rival New Jersey teams, as they're coached by award-winning a cappella singers, "crescendo-building up to a champion sing-off." It sounds like there's going to be a lot of healthy competition, as well as all the usual ingredients that make reality TV so good! It's exactly what cold winter months like January need: pitchy, mean, and super-talented high school students battling it out for that all important singing trophy. Plus, the guaranteed best musical mash-ups and dance choreography, like, ever. You know it's true.
The teams will be coached by some high calibre a cappella talent. Deadline has Deke Sharon coaching one of the teams, with Diana Preisler coaching the other. Sharon worked on both Pitch Perfect movies, providing vocals and arranging music. His aca-bootcamps are well-documented and legendary, getting all the actors ready for their full-on singing roles on screen. His team are sure to be on point. Preisler is similarly renowned in her field, working as a voiceover artist, Broadway star, lead singer of a cappella group Blue Jupiter, as well as several TV and movie projects. Those are two seriously lucky high school a cappella groups! If I was them, I'd be crossing my fingers for a visit from the Barden Bellas themselves!
Thank you Lifetime for reading our minds and understanding that what we all need in that post-Christmas lull is some hardcore a cappella competition to get our blood pumping again. I likely won't be hitting the gym in January, but I might be dancing round my room, singing into the TV remote, once Pitch Slapped starts.
Images: Giphy (2)