Terminal 'Star Wars' Fan Dies After Seeing Movie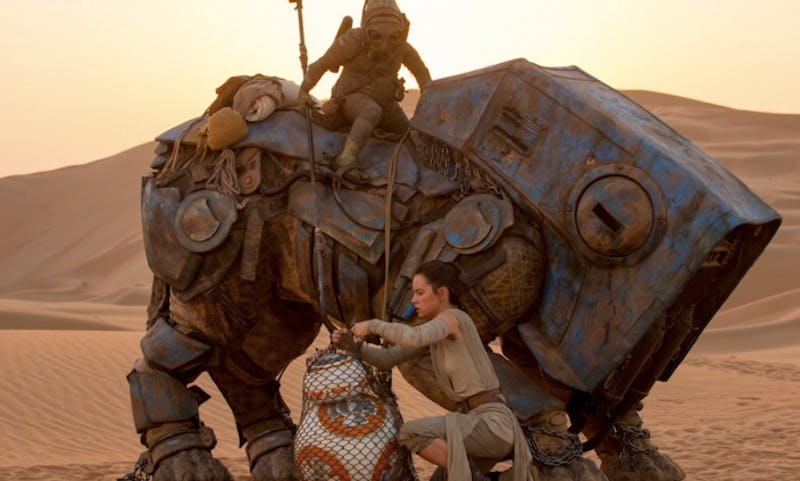 It breaks my heart to have to bring you this news, but terminally ill Star Wars fan Daniel Fleetwood has died, just five days after being granted an early screening of the upcoming film The Force Awakens . The movie won't be out in theaters until Dec. 18, but after a viral campaign with the hashtag #ForceForDaniel, the lifelong fan of the franchise who'd been diagnosed as a child with spindle cell sarcoma, a cancer that ravages the body's connective tissues, was allowed to see the film early. Oof, got some misty eyes over here. But that is the silver lining to this sad news — that the world rallying behind this brave 32-year-old made a difference, ensuring that his dying wish could be granted. And indeed it was, as Daniel's wife, Ashley Fleetwood, confirmed on Nov. 5 that her husband had been shown an unedited version of the film and that its director, J.J. Abrams, had been the one to call the couple and share the good news.
So, while the news of Fleetwood's passing gives me a heavy heart, I can't help but be relieved that Disney was able to give him this one small gift before his death. I hope that brings some small measure of comfort to Ashley, who shared the news of her husband's death on Facebook on Tuesday, Nov. 10, just five days after his screening of The Force Awakens.
Accompanying the photo, which is the last the pair ever took together, were these words:
Daniel put up an amazing fight to the very end. He is now one with God and with the force. He passed in his sleep and in peace. He will always be my idol and my hero. Please hug uncle Marc for me and give Lucy lots of kisses. Rest in peace my love. This was the last selfie we ever took together. #forcefordaniel
Sometimes the world is a heartwarming place even in the face of tragedy, and this is definitely proof of that.
Image: Walt Disney Studios Motion Pictures