9 Forgotten Bestsellers That Should Be Classics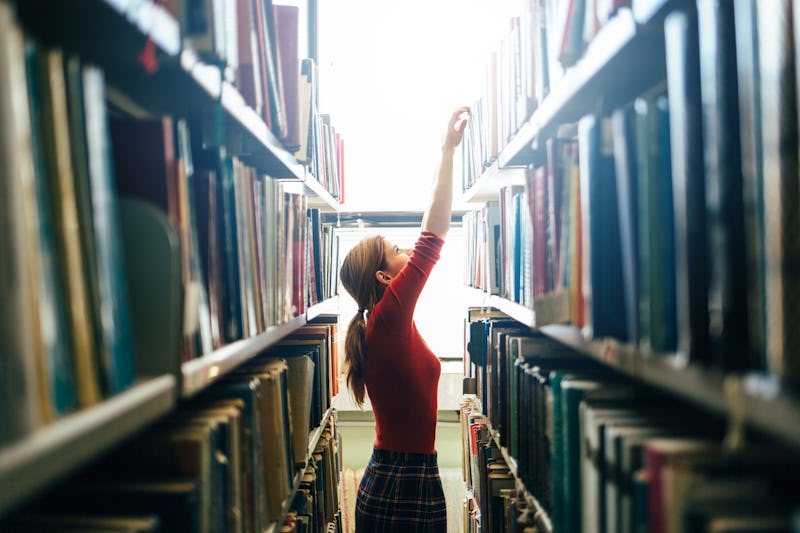 We as readers are fickle. We can grow obsessed with a book in the blink of an eye, causing a smash hit. Then, it seems the only book in the world is that one. There's something exciting about the culture that springs out around a bestselling book. It builds a giant family fandom of otherwise strangers who can rally around to discuss one common thing. The biggest recent examples are obvious: the Harry Potter series, Twilight, Fifty Shades of Gray, and Gone Girl . Many of these have staying power, but what happens to bestselling books that fade from the public consciousness?
Given the sheer amount of books that are published on a regular basis, this can become an all too common phenomenon. Soon that book that dominated your entire social life for a summer becomes a distant memory. Of course, several books have escaped this fate by becoming classics, those timeless books that people can read over and over again. From the works of Jane Austen to David Foster Wallace, these novels have elevated themselves in the public consciousness as must-reads, and perhaps they will stay that way forever. Is it possible, however, to look back and make some of these old bestselling classics today?
I've made a list of 10 former bestsellers that deserve their seat on the classics pantheon. Ranging from trippy self-help to romantic Arthurian legend, these novels may be close to forgotten — but maybe not for long.
1. Jonathan Livingston Seagull by Richard Bach
Jonathan Livingston Seagull is an actual seagull, learning about life, flying, and what it means to be different. In spite of the rather off-the-beaten-path subject matter, Jonathan Livingston Seagull was on The New York Times bestseller list for 38 weeks back in the 1970s, and with good reason. Equal parts animal fable and self-help book, Jonathan Livingston Seagull taught the powers of positive thinking to millions of readers, was the subject of many parodies, and also became a film with a soundtrack written by Neil Diamond. The book has mostly been forgotten now, but its legacy coupled with the fact that it's probably the weirdest book on this list means that it's a classic for the ages.
2. Windswept by Mary Ellen Chase
Decades before Stephen King became the de facto writer from Maine, readers had the works of Mary Ellen Chase. Windswept is an epic tale about a family living in a house in Down East, Maine, in a home that is named after Chase's actual former home in the area. Originally published in 1941, the story is fascinating in that it captures the heartbreak, tragedy, and triumph of a Maine family just as World War II is beginning, both in the book and real life. It would be like if Gone With the Wind was written in the early years of the Civil War. Unfortunately memory of this book has fall by the wayside, and the author, too, is mostly forgotten, but this book is a worthy classic all the same.
3. The Robe by Lloyd C. Douglas
The Robe held the No. 1 position on The New York Times bestseller list for nearly a year back in 1942 to 1943. The epic historical novel told the story of Marcellus, a Roman soldier who wins a robe belonging to the recently executed Jesus as a gambling prize. After suffering a nervous breakdown, Marcellus goes on a quest to discover the truth about the robe, and in the process learns about the roots of Christianity. It may sound like a religious book (and parts of it are) but it's still a fascinating quest narrative full of romance, adventure, and redemption.
4. The Day of the Jackal by Frederick Forsythe
The 140,000-word manuscript of The Day of the Jackal was allegedly written in 35 days (talk about winning NaNoWriMo), and after waiting more than a year and a half before it was published, the book swiftly because a smash hit during the '70s. This thriller tells the story of a political assassin who is contacted by a French paramilitary organization to kill the president of France. Although the story remains relatively popular by thriller enthusiasts, it's a little bit overshadowed by similar stories (James Bond, anyone?). The Day of the Jackal has it all: action, adventure, politics, and a fascinating character known only as "The Jackal".
5. Slapstick by Kurt Vonnegut
If I had my way, ever single novel on this list would be a Kurt Vonnegut novel, but there's only so much I can do. Often remembered for his World War II masterpiece Slaughterhouse-Five, the heartbreaking sci-fi epic The Sirens of Titan, or even his apocalyptic tale Cat's Cradle, Vonnegut was a prolific author whose novels often show up on the bestseller lists. Slapstick is one of his more underrated endeavors, telling the story of a post-apocalyptic United States from the point of view of the current King of Manhattan (and former president of the United States). The alternate title of this book was called Lonesome No More! thanks to the slogan that the narrator used whole he was running for president and a program he implemented giving everyone in the country new, strange last names. The concept is fascinating and the thought behind it is universal, Slapstick should be right up there with Slaughterhouse-Five.
6. The Crystal Cave by Mary Stewart
Mary Stewart's Arthurian Saga swiftly made her one of the bestselling female writers of all time. Book one, The Crystal Cave, tells the early story of Merlin, who would one day serve Arthur Pendragon. Novelizations of Arthurian legend have become classics before — just look at The One and Future King, and The Mists of Avalon — but Stewart's merging of supernatural forces and historical realism makes this saga truly special.
7. The Name of the Rose by Umberto Eco
It's the year 1327, and Brother William of Baskerville has been sent to an Italian monastery to investigate accusations of heresy. When several people die in increasingly bizarre ways, Brother William must turn into a detective, using the only tools he has: logic, theology, and empirical insight. Although written in a bit of a slow pace, who can resist a monk murder mystery? The Name of the Rose was originally written in Italian, but the English translation soared in popularity when it was published in 1983. Now it's either forgotten or remembered distantly, but this historical whodunnit deserves a seat in the pantheon of classics.
8. Anatomy of a Murder by Robert Traver
A No. 1 bestseller in the U.S. from back when books cost two quarters (if only), Anatomy of a Murder centers on defense attorney Paul Biegler as he represents his client in a murder trial. The story is full of deceit, murder (obviously), and enough scandalous details to really shock the old readership while still capturing the imagination of the new. Anatomy of a Murder is now mostly remembered by its film adaptation starring James Stewart, but the book deserves to be a classic in its own right as a pinnacle of courtroom fiction.
9. Ship of Fools by Katherine Anne Porter
It's the Summer of 1931, and a diverse cast of characters have congregated on a single cruise ship going from Mexico to Germany. Full of more characters than Game of Thrones and probably just as long, Ship of Fools became a bestseller after it was published in 1962. The popularity of this novel was enriched with hindsight, but its study of nationalism, cultural pride, and the frailty of the human spirit are just as relevant today than they were back then. Ship of Fools deserves status as a classic due to its snapshot of a time that should always be remembered, mostly because we should be afraid of what happens if we forget.
Image: Fotolia