Kathryn Dennis & Thomas Ravenel Are Parents Again!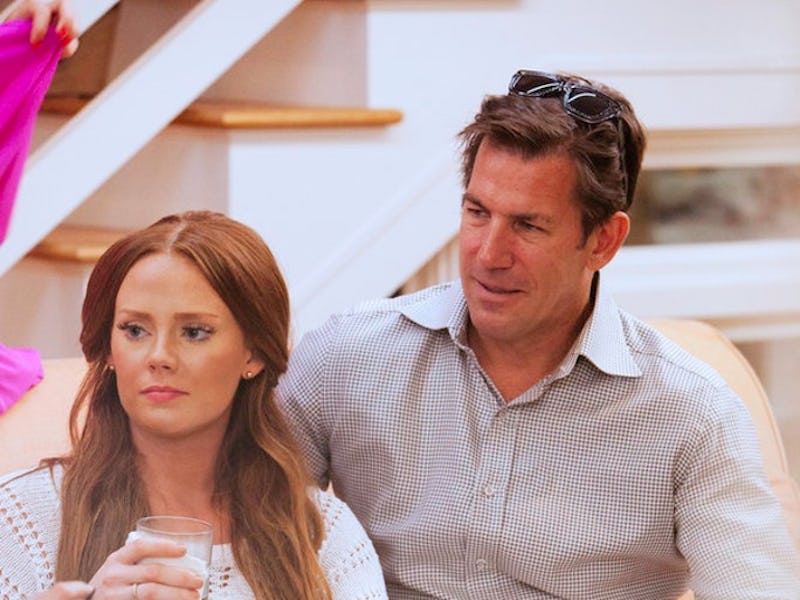 From the very beginning, it seemed that the relationship between Kathryn Dennis and Thomas Ravenel on Southern Charm was the most shocking of alliances, but even now, two years later, it still lives. On Monday, November 9, Dennis and Ravenel welcomed their baby boy into the world, their second child together after the birth of daughter Kensington in 2014. The baby made his way into the world at 12:46 p.m. South Carolina time, which means he arrived just in time for lunch. And according to Bravo, the unlikely couple — wait, are they even still dating? — has chosen a very unique name for their son: St. Julien Rembert Ravenel. Not Saint, St. Yeah, I know. I have no idea what that's about either, but here's hoping the proud parents decide to explain soon.
Bravo shared the first pic of the new little guy on its website, and he's pretty cute, if not a little sleepy. Although Dennis had previously said that her due date was in December, it looks like St. Julien had other plans. I don't blame him, because who wants to miss Thanksgiving?
Congrats, you two! I'll be here, refreshing Dennis' Instagram page until she shares a photo of Kensie meeting her new little brother for the first time.
Image: Briana Stello/Bravo