Don't Make These Common Winter Boot Mistakes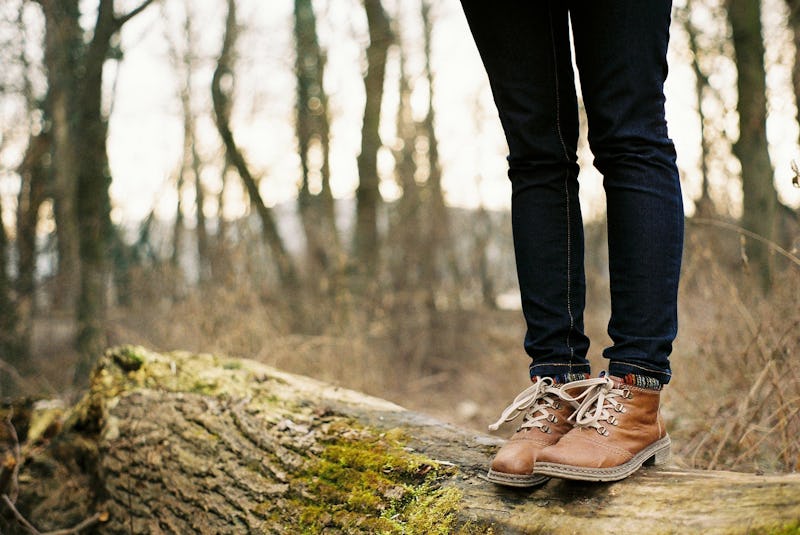 The days are getting shorter, the temperatures are getting colder, and winter is right around the corner (December 21, to be specific), which means you are probably starting to think more and more about all of the cold weather gear you'll be needing to make it through the next couple of months. One of the most important winter purchases you can make is a pair of boots, but there are a few common mistakes people make with their winter boots and I want to make sure you avoid them at all costs.
Winter boots are an investment, especially if you live in a particularly cold climate, so you don't want to mess up that investment by being careless as you buy them or after you buy them. There are a few things you can do to keep your winter boots in tip top shape, so they make it through more than one winter without you getting totally sick of them, and as a Minnesota resident, I can tell you that they will make a legitimate difference in the longevity of your winter boots.
From selecting a color that does not match more than three outfits in your closet to not taking proper care of them, here are the seven biggest mistakes you're probably making when it comes to your winter boots.
1. Not Shopping Around For The Best Price/Quality Ratio
Women's Bean Boots , $219, Amazon
It's really easy to convince yourself to buy cheap winter boots because you only wear them for a season, they're not cute, etc., but you should really try to find a quality pair for a reasonable price. On the other hand, just because a pair of boots is expensive, doesn't necessarily mean they will keep your feet warm and dry. Do your research and find a quality pair.
2. Picking A Color That Clashes With Most Of Your Wardrobe
Arctic Plunge Burgundy Sienna Boot , $40, Amazon
If you wear mostly black, it may not make sense to buy a bright red pair of boots. Chances are, you'll probably get sick of them after a few weeks, but you'll be stuck with them all winter. If you're all about the bright colors, red might be the best bet for you! The takeaway: Buy a pair of boots that fits with the rest of your wardrobe.
3. Choosing Fashion Over Function
Ugg Adirondack Boot II, $175, The Walking Company
If you're anything like me, you will try to convince yourself that those heeled thigh high suede boots will be totally fine to wear in the winter. You're wrong. I'm not saying your winter boots need to be ugly, but you shouldn't buy a pair simply because you think they're cute. Buy a pair that is practical and cute.
4. Not Buying The Right Size
Sorel Joan of Arctic Waterproof Boot , $95, Amazon
Always consider the kinds of socks you'll be wearing when you buy your boots. They might fit with the thin cotton socks you're wearing as you try them on, but will they fit when you're wearing a pair of thick wool socks or layering those fuzzy socks we all love so much? Plan ahead.
5. Not Being Able To Walk In Them
Women's Shellista II Mid Boot , $140, Amazon
Grip is everything, people. You're going to feel real foolish if you're slipping everywhere you go. Make sure your winter boots have some traction. On another note, make sure your winter boots aren't super heavy. Mine have great grip, but they weigh my feet down, requiring me to put even more effort into walking through the snow, which is no fun.
6. Not Protecting Them
Women's Kristen Wedge, $150, Kiwi Suede Shoe Protector , $9, Amazon
Don't say I didn't warn you. Honestly, just save yourself the trouble now and protect your boots from the elements with some $8 leather and suede protector spray. It will extend the life of your boots. Just do it.
7. Not Cleaning Them
Women's Noelle Winter Boots, $45, Target
On a similar note, keep your boots looking great by cleaning them regularly. Don't wait for the salt stains to build up. Keep 'em looking fresh by cleaning them a few times this winter.
Images: Unsplash; Courtesy of Brands