13 Movies Every Woman Should See Once In Her Life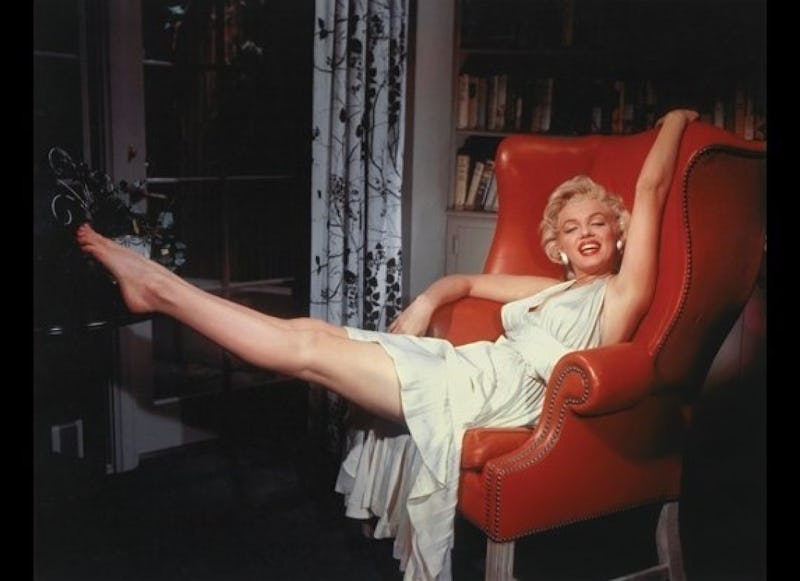 I love movies — almost all movies, really. I even enjoy even some pretty objectively terrible ones, because well, I'm a masochist. But over the years, as a young woman growing up, there have been some films in particular that I've seen and thought to myself, these are movies that all women need to watch at least once in their lives. Because just as much as movies entertain us, they also inspire us and sometimes guide us in making actual life choices (don't lie, we've all done something because of a movie or TV show at least once).
Film is a much more powerful tool than many of us give it credit for and because of that, I've rounded up a crop of 13 flicks that I wholeheartedly believe every female out there should watch during her womanhood at least once. Of course, this list is far from comprehensive (I'd love to hear your picks — tweet me!) and I'm sure I'm missing a few, but I've done my best to provide a list of quality films that provide the best of both worlds — from the classics, to the feminist inspirations, to the coming-of-age epics, and everything in between.
OK, so I have a special confession to make about this one: I only just recently watched Breakfast At Tiffany's for the first time, which is pretty shameful for me as a movie lover. To be honest, I was ambivalent about the hype surrounding the Audrey Hepburn classic for a long time — mostly because of the hype. But after watching, I completely understand why the film is so loved. I was reborn anew! Hepburn as Holly Golightly is just so charming and memorable that you can't help but want in on her quirky adventures as a New York socialite from start to the ultra romantic finish.
In this multiple Academy Award winner, Hilary Swank is raw, tough, and fierce as a regular ol' gal from Missouri turned boxing champ. Warning, though — as much as this one will inspire you, it will also make you cry... like a (million dollar) baby.
Director David Lynch is the master of the mysterious and surreal — so this one's a treat for all you ladies into those genres. This complex story of a neo-noir about a woman who loses her memories after a car crash will leave you with more questions than you started out with. It's a brilliant character/psychological sort of thriller and you'll love it, I promise.
This coming-of-age story is a great one for today's LGBT community and social justice fighters as it tells the relatable story of a young woman coming into her own with her sexuality and identity as a woman.
Because in my experience, more people know about Marilyn Monroe's famous white dress billowing in the breeze than about the rom-com from which the famous scene hails from. Get educated, people!
This was the heartbreaking, breathtaking film that put one of my favorite fashion icons (probably yours too) and personal role model Lupita Nyong'o on the map. It's rough watch, but an important one nonetheless. It won the Oscar for Best Picture for a reason.
There are three of them: Sailor Moon R (1993), Sailor Moon S (1994), and Sailor Moon Super S (1995). Shoutout to all the '90s kids (like me) who were Moonies growing up! But even if you aren't familiar with the Sailor Moon franchise, the movies are a great introduction (as well as throwbacks) to awesome adventures of Sailor Moon and her all-female squad of solar-powered heroines.
CLICK HERE TO BUY SAILOR MOON R
CLICK HERE TO BUY SAILOR MOON S
CLICK HERE TO BUY SAILOR MOON SUPER S
Because (in my humble opinion) this is the superior SATC film (sorry SATC 2 ). And even if you aren't a fan of the original series, there's still surprisingly a lot to learn from this movie on marriage, adulting, and of course, the importance of having supportive friends when you need them most.
James Cameron's classic flick has it all — a handsome and young Leonardo DiCaprio as the charismatic Jack, Kate Winslet as the memorable Rose, a grand romance, and tragedy. As a viewer, you fall in love with Jack and Rose just as much as they fall for one another.
Fun fact time: The title of this film is a French pun to allude to the fact that the main character (played by Catherine Deneuve) is a lady (prostitute) by day rather than night. As Séverine Serizy, she takes full control of her sexual life and fantasies not met by her husband by working at a brothel — thought the story grows only more complex from there.
Because before there was Mean Girls , there were the Heathers. This black comedy, however, is a roller coaster compared to Mean Girls as Winona Ryder (the Lindsey Lohan character of the film) finds herself pulled into the very dark, toxic world of high school cliques.
Everyone's had a mean boss of Meryl Streep-in-this-movie caliber at some point in their lives. But the great thing about Anne Hathaway's character is how she comes to grips with the fact that work doesn't have to (and shouldn't) control her entire life, nor should it change who she inherently is.
Hilary Swank makes an appearance on this list again for her portrayal of a young trans man named Brandon Teena. This movie brings to light some of the most important issues trans women and men face today.
Whether you're a woman of 25 or 65, make it a point to add these movies to your queue. Trust me — you won't regret it.
Images: 20th Century Fox; Giphy (13)