Thinx Creates Period Underwear For Transgender Men
by Lara Rutherford-Morrison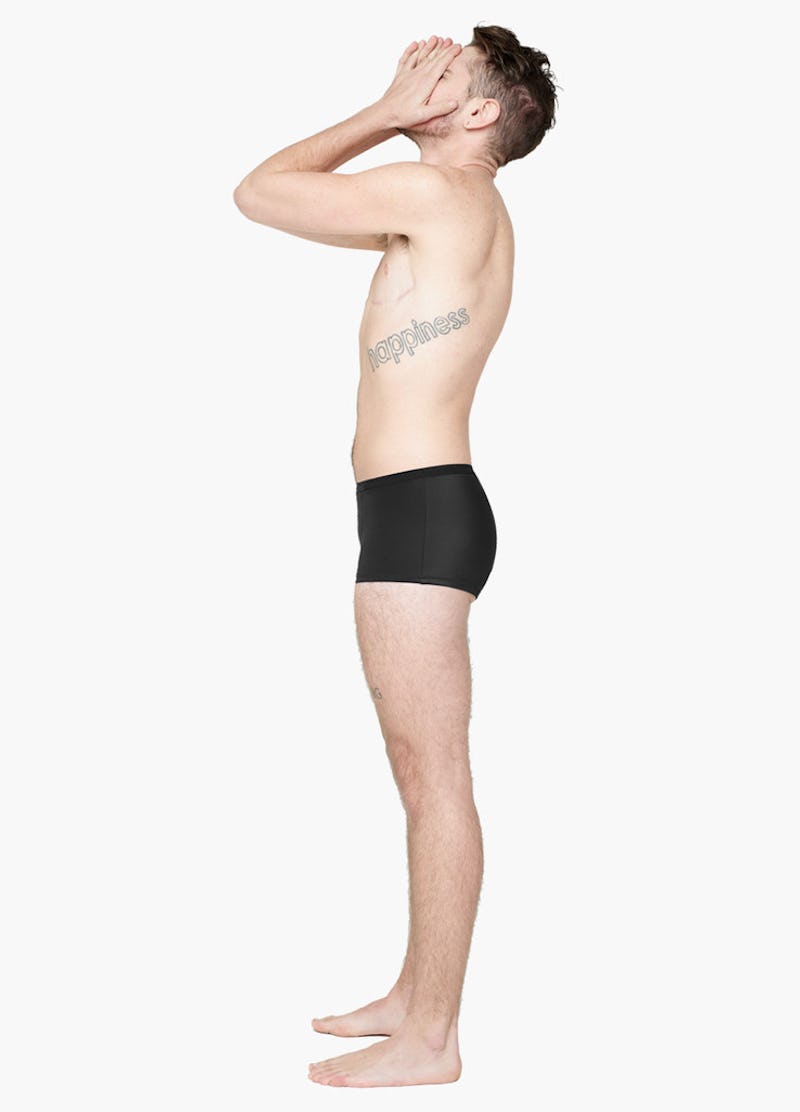 Underwear company THINX makes undies specially designed to prevent leakage during periods. The company says it's dedicated to "breaking the taboo surrounding menstruation," and now it's working to make its own products more inclusive: On Saturday, THINX launched period underwear designed for transgender men — because some trans men have periods, too. The new "boyshort" comes with a 4-layer absorbent, leak-proof insert that can hold up to a tampon's worth of fluid. It's also "gender neutral" in design, and is suitable for anyone with a period, regardless of gender.
In a blog post, Team THINX addresses the fact that not all people who have periods are women, and owns up to the ways that it's own marketing campaign, which bears the slogan "For Women with Periods," might be exclusionary. The post explains, "Over the past few months, we have received countless messages from the transgender community. We have received gentle reminders that women aren't the only ones with periods." CEO Miki Agrawal admitted to Mashable, "We hadn't given a lot of thought to it, which is not super surprising given the lack of trans male visibility even now."
The Team THINX blog highlights why menstruation can be a particularly fraught issue for transgender men, a symbol of a disconnection between one's physical body and one's gender identity:
We often forget that in the case of a female to male transition, periods don't stop coming every month. For the trans* community, the cycle isn't just a petty inconvenience as it is for so many of us, but rather a frequent, discomforting reminder of an ongoing battle.
In developing the boyshort, THINX worked with 30-year-old Sawyer, a transgender man who lives in Brooklyn. In a film, Sawyer explains that he had a number of years between coming out as transgender and beginning to take hormones. He says, "That leaves me with five-ish years of identifying as a man but also getting my period. I would wear multiple layers … just to make sure that I didn't leak anywhere or that no one knew I had my period." He continues, "There's a lack of trans-male visibility, and within that visibility, nobody is talking about periods or menstruation because it is a source of shame."
Trans people face increased risks of harassment, discrimination, and violence, and Sawyer makes the important point that having to deal with tampons in men's bathrooms also posed a "definite safety risk" because the sounds of plastic wrappers could "out" him to strangers. A garment like THINX's period underwear might give trans men more flexibility about when and where they deal with supplies like tampons and menstrual cups (and on light days, they may be able to avoid using these supplies altogether).
Agrawal told Mashable that THINX wants to increase social acceptance of menstruation for everyone, saying, "[We want to] make people accept and understand trans men as menstruating people, by being open and honest about it and unafraid of people's judgments. We have to support the trans community as part of ours." THINX's boyshort is available now and costs $34.