What the What?! Andy Samberg Won!?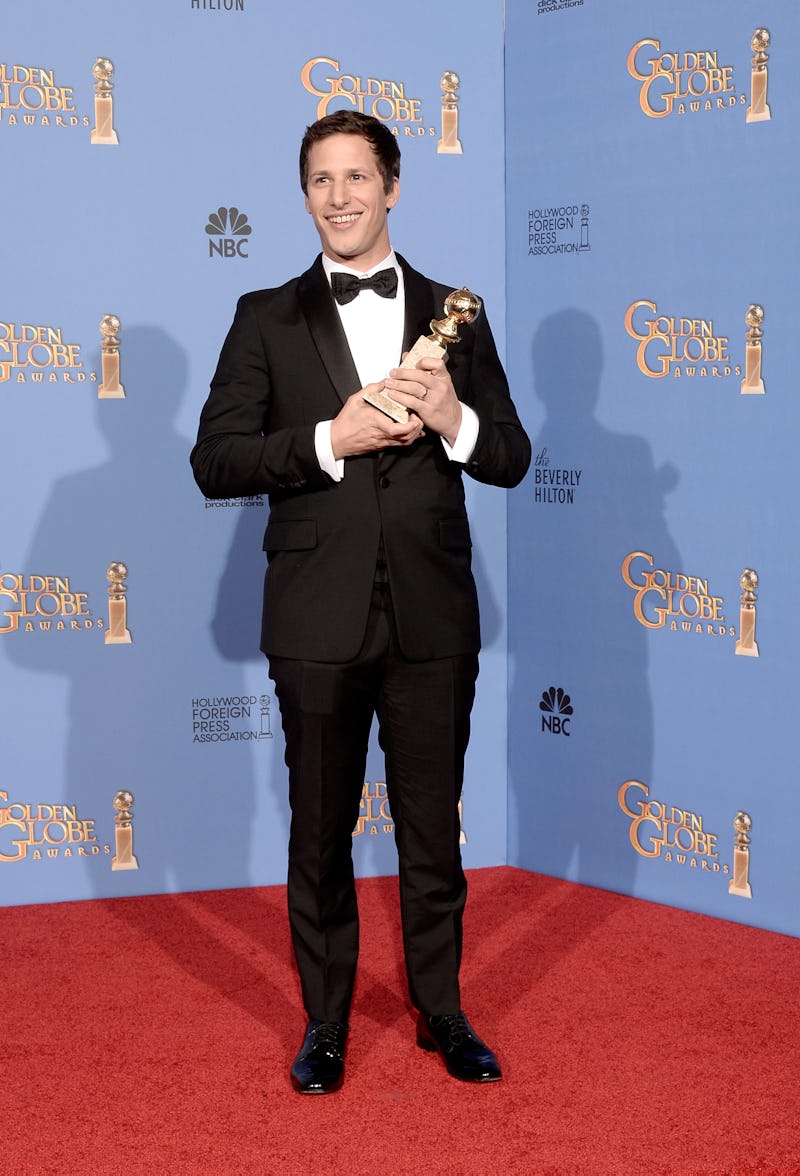 You guys. YOU GUYS. Andy Samberg won the 2014 Golden Globe Award for Best Actor— Television Series Musical or Comedy. I repeat: Andy Samberg has a Golden Globe. EVERYTHING IS AMAZING. Brooklyn Nine-Nine is now an award-winning show (as it should be). EVERYTHING IS AMAZING. One third of The Lonely Island beat out big time actors like Jim Parsons, Don Cheadle, Jason Bateman, and Michael J. Fox. You could call it an "upset" (because, like I said, those other four are big names), but I'm not upset. No shade to the other dudes, but I really hoped Andy Samberg would win the award. And he did!
In his acceptance speech, a humbled Samberg said the show's writers "kick A." ADORABLE AND CHARMING, SAMBERG. Maybe I'm just too big of a Samberg fan, but I always find his self-censoring adorable and charming. He also mentioned Lonely Island members Akiva Schaffer and Jorma Taccone, which, aw! Friendships! They're always and forever! And he also gave a shout out to wife Joanna Newsom. Newsom is the coolest. Actually, they're all the coolest. I want to be friends with Samberg, Taccone, Schaffer, and Newsom. More than anything.
YAY for Brooklyn Nine-Nine! YAY for Andy Samberg! YAY for a great comedy receiving recognition! YAY for a great comedic performance receiving recognition! But also? YAY, for Hot Rod! Never forget Hot Rod.
Click here for more 2014 Golden Globes coverage on Bustle.
Image: Getty