This 'Shark Tank' Product Helps Kids In Need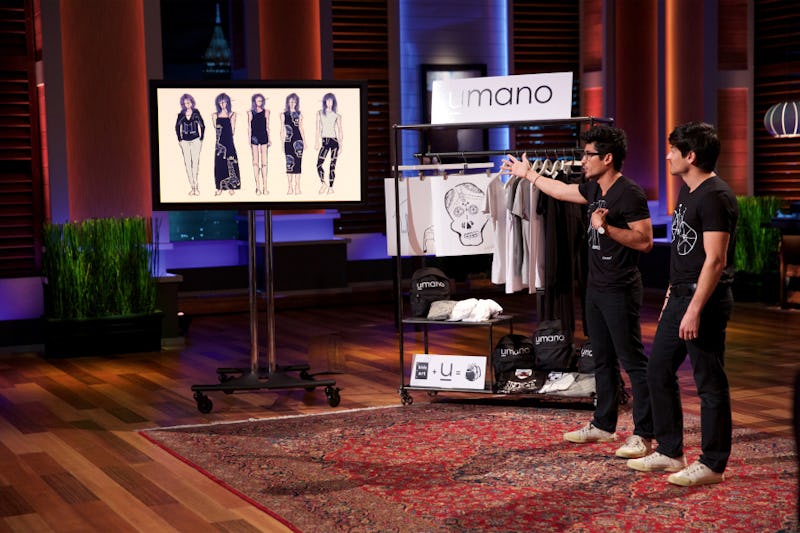 If you have ever watched Shark Tank , you know that the Sharks can really grill the entrepreneurs that are brave enough to stand before them and pitch what they think will be the next big thing. So will Umano, a company that's as focused on making the world a better place as it is making money, get eaten alive in the Tank? We're all just going to have to tune in to Friday night's episode of the ABC reality series to find out.
But that doesn't mean we can't dive in a little early to start thinking about exactly what type of company Umano is and what chances it has to score a deal in the Tank. Companies with a philanthropic angle often have a hard time convincing the Sharks that they're scalable because the whole giving back part of the deal means you're spending money after you rake it in. That can be a hard pill to swallow for the self-made millionaires and billionaires that swim in the Shark Tank.
However, we all know to never say never. Umano's mission just might be too heartwarming for the Sharks to pass up completely. Read on, and you'll quickly see why.
It's By Kids, For Kids
No, Umano isn't a company run by children. However, it does give kids the spotlight. That's because the company sells apparel designed by child artists. For every product sold, Umano gives a backpack full of school supplies to a child in need at one of the company's partner schools located in the United States (Harlem, New York, Athens, Georgia, and Los Angeles, California), Haiti, Mexico, Peru, and Uganda. Umano has given out more than 10,000 backpacks to date, according to the company's website. In this way, the company underscores the importance of arts education on two fronts, the benefits of which are priceless.
The Company's Message Is In Its Name
Umano means human or mankind in Italian. Since the company is all about helping others, human connection, and making the world a better place for all, this name was a bellissimo choice.
It Connects You With The Artists
After buying a T-shirt from Umano, you'd probably be interested to learn more about the talented youngster that created its design. Umano has you covered. Each purchase comes with a photo of the artist and a bit of info about his or her life, because the kids behind these lovely drawings deserve all of the recognition they can get.
Its Fabric Is As Unique As Its Designs
Umano founders Jonathan and Alex Torrey spent a long time developing the unique fabric that the company's T-shirts are made out of. They finally decided on a sustainably harvested cellulosic fiber that makes a "a freakishly soft, single-knit jersey," as Jonathan Torrey explains in the above video. The only thing better than wearing an incredibly soft T-shirt is knowing that you're doing some good at the same time.
It's All In The Family
As previously mentioned, Umano was founded by brothers Jonathan and Alex Torrey in 2011. However, their parents serve as a "huge inspiration," Alex Torrey told Online Athens in June. Father Richard even does the brothers' silkscreen work, and mother Patricia helps with quality control. Their school teacher parents also inspired them to start Umano in the first place since they instilled in them the belief that education is the biggest factor in determining whether a child faced poverty or not. Umano also operates out of Athens, Georgia, which the California-born Torrey brothers have called home since attending the University of Georgia as undergraduates. The Sharks may try to convince these entrepreneurs that moving production overseas will ultimately be better for their business, but for now, I like to think of the company as something of a mom-and-pop shop.
Get Your Manos On Umano Now
If you were sold when you heard that making a purchase from Umano means helping children in need, get ready for some more good news. Umano products are available right now for the taking. You can head over to the company's official online store to buy a wide variety of men's and women's apparel now, although there's quite a bit more selection for the ladies with even more designs on the way for Spring 2016. Those who wear women's sizes can also purchase Umano apparel from the Bloomingdale's online store. As of June 2015, Umano was also available at the Bloomingdale's Manhattan flagship store as well as 13 other locations on the East and West Coasts, according to Online Athens. But if Umano snags an investment from a Shark, who knows where it could be sold next?
Images: Tyler Golden/ABC (2)