'AHS: Hotel' Introduced A Taste Of Old Hollywood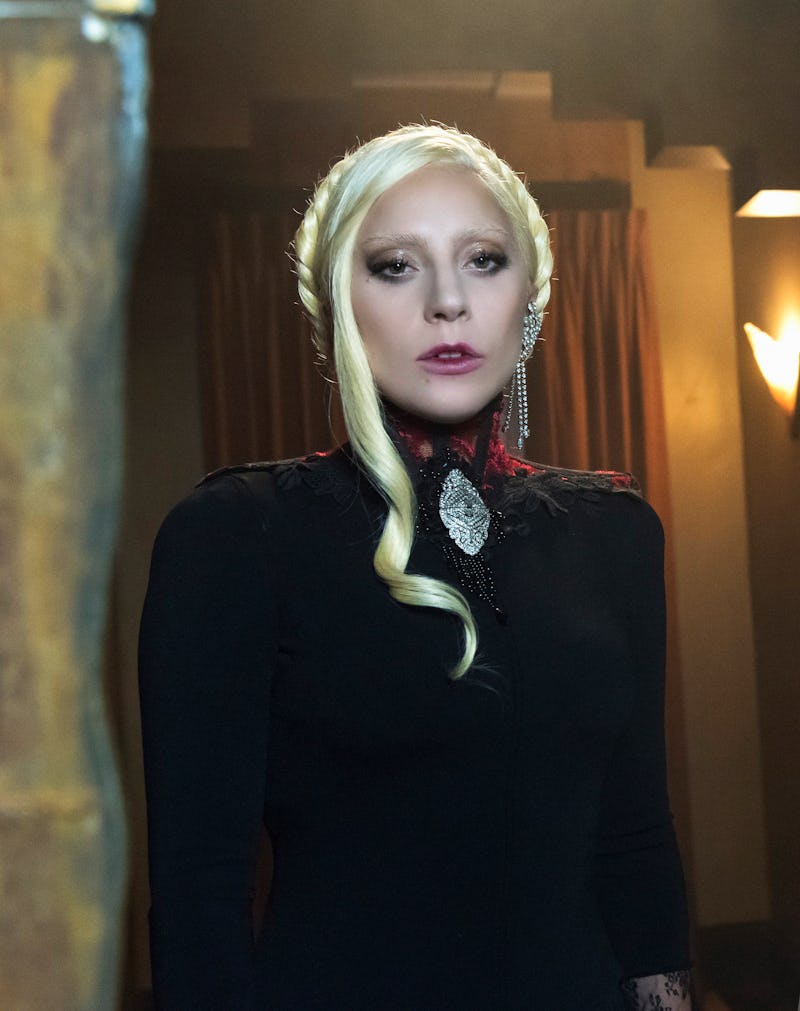 It's not uncommon for American Horror Story to introduce a bit of actual history to its terrifying tales and Wednesday night's AHS: Hotel episode "Flicker" was no exception. Not only did we finally get a few details of The Countess' mysterious backstory, but we also learned all about the type of high caliber company she used to keep back during her pre-virus days. Evidently, The Countess became very close with Rudolph Valentino and Natacha Rambova back when she first started her acting career. And, while those names may not mean anything to you right now, let me assure you that they meant a great deal to the public back in the early 20th century.
You see, Valentino and Rambova were both famous real-life Hollywood stars. Valentino was an Italian-born American actor who was best known for starring in silent films such as The Four Horsemen of the Apocalypse, The Sheik, and Blood and Sand. And, considering how attractive he was, it should come as no surprise that he also became somewhat of a sex symbol during his career. (Just think of him as the Chris Hemsworth or Ryan Gosling of that generation.) So, fans were positively devastated after his death in 1926. (He was only 31 years old.) The History Channel's website claims that there was a lady in black that used to visit his grave, a detail AHS decided to twist and have Lady Gaga play the mourner. Of course, AHS also chose to have Valentino survive thanks to his vampire virus given to him by famed director F.W. Murnau, but who's counting?
As for Rambova, while she too dabbled in acting and other behind the scenes interests in Hollywood, she was best known for being Valentino's wife. The two of them first met on the set of the film Uncharted Seas in 1921, fell in love, and got married in 1923. (The marriage only lasted for two years.) But, unlike Valentino, Rambova lived a much longer life and didn't die until 1966 at the age of 69.
Though, judging by their AHS: Hotel counterparts, their little story of theirs is far from over. And it looks like it's going to be a bloody good time…
Image: Prashant Gupta/FX