Cover Reveal! This Could Be The Next Big YA Series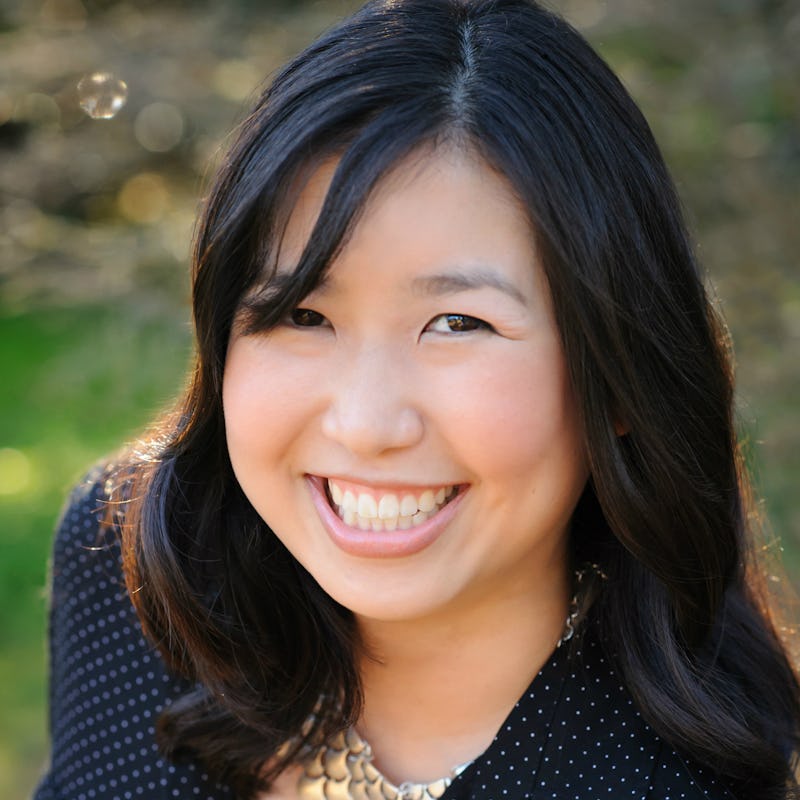 Now, I've always been someone who gets excited about books, but even I have taken my excitement to the next level for this one: In September 2016, Traci Chee's The Reader will hit bookshelves and kickstart a brand new YA fantasy series, Sea of Ink and Gold, that has had the industry world buzzing its praises. Legends, pirates, assassins — The Reader's got them all, and it's been compared to Leigh Bardugo's Shadow and Bone and Cornelia Funke's Inkheart. And now Bustle can exclusively reveal its beautiful cover. Yeah, this one's gonna be a winner.
The Reader is the story of Sefia, a young girl learning to survive in the wilderness with her aunt Nin after her father is brutally murdered. But then Nin is kidnapped — yikes. Sefia's only clue to find her is the mysterious book that her father left behind — and it's the first book she's ever seen, growing up in her illiterate world. With the help of this book, and a secretive stranger, Sefia embarks on an unprecedented adventure into the overlapping worlds of every legend you could imagine.
And now there's a cover — and it's totally beautiful. Even the author herself, Traci Chee, is spellbound by how well this cover art reflects her magical writing.
The Reader is equal parts vengeance, romance, and sea-faring adventure, and I love how this cover reflects all its intricate pieces. From the illustrations of waves, stars, and jungle flowers to the girl, defiant and determined, everything comes together in such a beautiful tracery of image and color. I'm more and more captivated every time I see it.
And yeah, I see what she means:
Gaze on that for a while, and you'll notice something new every time you blink. I have a feeling we'll be getting lost in this beautiful artwork for a long time — just remember to tear your eyes away by next September to go buy the book.
Images: Courtesy of Penguin Random House