How To Get Free Doritos Locos Tacos At Taco Bell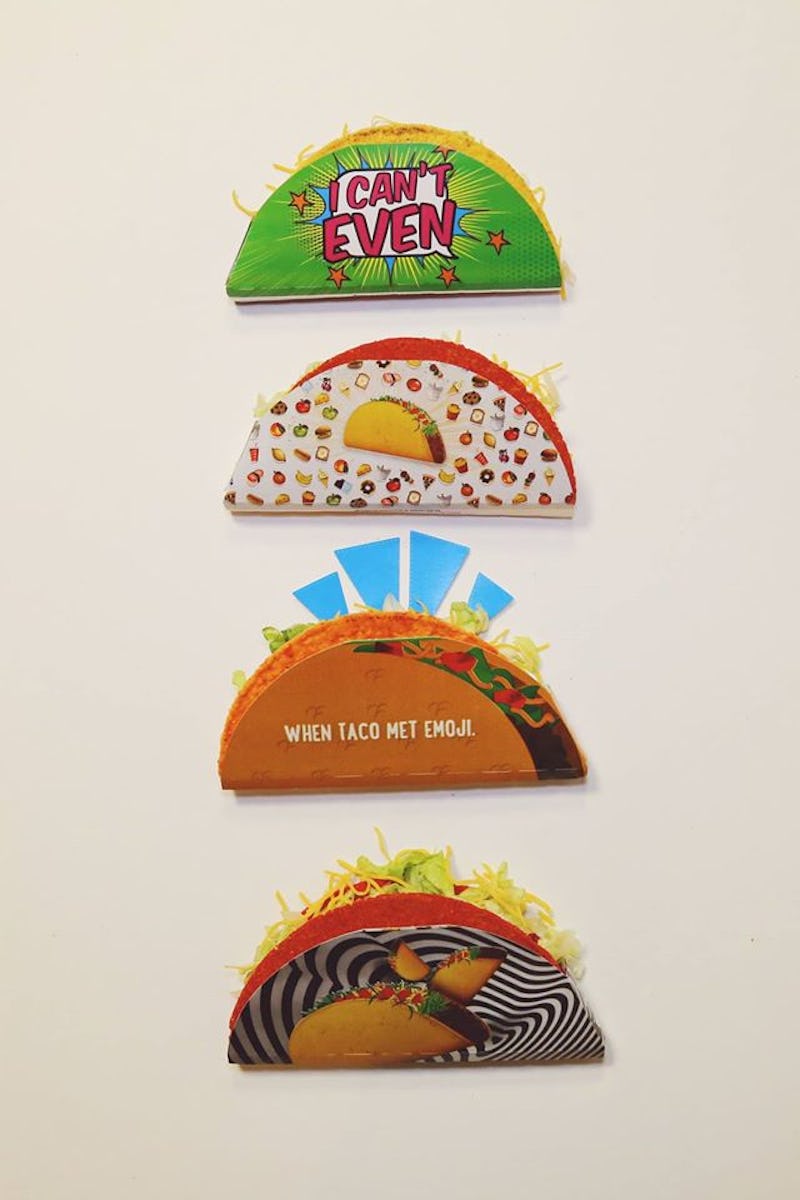 As though you needed another reason to eat a taco, one brand is celebrating the long-awaited release of the taco emoji in the best way ever: According to First We Feast, you can get free Doritos Locos tacos at Taco Bell from now until Dec. 7, and all you have to do is order from the Taco Bell app. How's that for a party? Taco Tuesday will never be the same!
We've been blessed with the taco emoji in our midst for just under a month now — its initial release occurred on Oct. 21 — and it's already changed texts, lives, and the universe. And who do we the people have to thank for this blessing? Well, a lot of people, of course, but a special shoutout goes to Taco Bell for spearheading a Change.org petition for the inclusion of the emoji in the Unicode Standard's latest update. A year after its inception, the petition has scored over 32,000 signatures. Correct me if I'm wrong (and please provide proof if you do), but I don't think anyone felt that passionately about the advent of the cheese emoji. Sorry, cheese.
As part of their victory lap, Taco Bell wants to reward lovers of both tacos and emoji with a free Doritos Locos taco. You know, the perfect combination of taco toppings and Cool Ranch Doritos (or whatever your Dorito of choice is). To score the free treat, you just have to order any item using the Taco Bell mobile app — just make sure to mention the promotion in the notes and comments section when placing your order.
Your very delicious and very free taco will be handed to you in one of four exclusive emoji-inspired designs, ranging from a declaration of "I Can't Even," to an Alfred Hitchcock-esque swirl of tacos. There's even one that looks like a life-sized replica of the taco emoji itself. Delicious.
The offer is available from now until Dec. 7, meaning your free Doritos Locos taco will act as a perfect complement to any platter of Thanksgiving leftovers.