Harry Potter Audiobooks Now Available On Audible!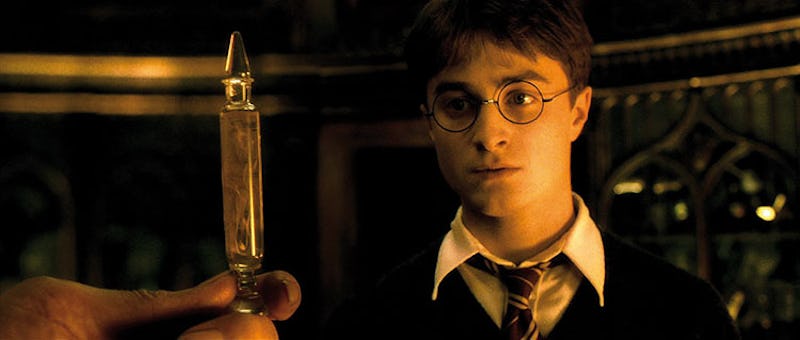 Potterheads across the globe can now enjoy J.K. Rowling's most famous books on the go, because Harry Potter audiobooks are now available from Audible. Fans can purchase and download all seven of Harry's adventures from Audible's U.S., U.K., Australian, and German storefronts. Pottermore continues to sell both digital and physical copies of the audiobooks as well.
The version of Harry Potter you download from Audible will be the same one you listened to on long road trips as a kid. Potterheads in the U.S. get to hear the delightful Jim Dale, while Felix von Manteuffel regales German listeners, and Stephen Fry's dulcet tones entertain the rest of the world.
Harry Potter and Audible might be a match made in history. No, really. According to a Friday press release, Audible pioneered mobile audiobooks when it "invented and commercialized the first digital audio player in 1997," which means — drumroll, please — the audiobook subscription seller and the tales of the boy wizard are basically the same age.
What, am I the only person who thinks that's a cool coincidence?
Anyway, in 1997, no one expected smartphones "to become the ubiquitous listening devices they are today," according to Audible Chief Content Officer Andy Gaies. I mean, think about it: Audible designed a device specifically for audiobook consumption — a copy of which is on display at the Smithsonian — because, while we had everything at our fingertips, having everything meant carrying around a whole bunch of separate devices.
Yeah, like that.
Before you set off to brave holiday travels, whether you're flying or — godhavemercyonyoursoul — taking a road trip, remember to take Harry Potter along for the journey. You need something to pass the time, after all.
Images: Warner Bros.; Giphy