10 Must-Read Books About Family Drama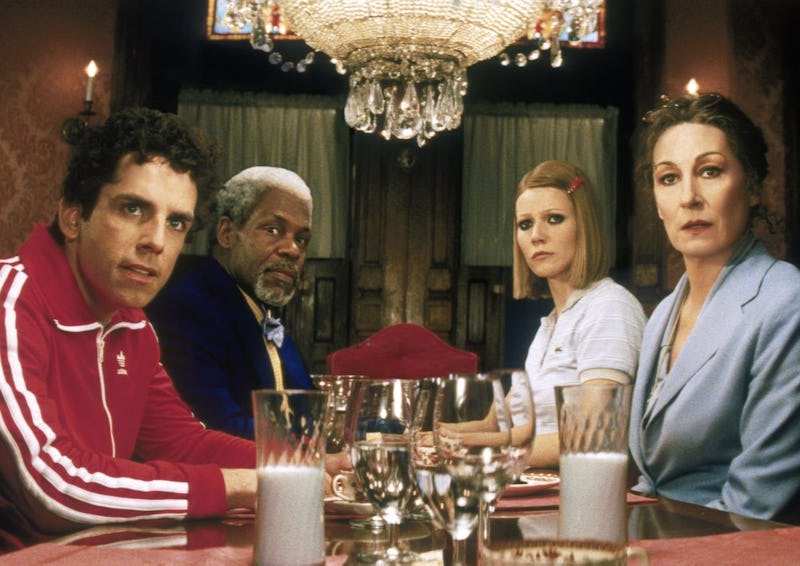 While the holidays are supposed to be all about spending quality time with family, they can be challenging for those of us with less-than-conventional families. We're all familiar with the infamous albeit cliché opening line of Leo Tolstoy's Anna Karenina : "All happy families are alike; each unhappy family is unhappy in its own way." So, it's all about finding a way to cope with your family's particular brand of "unhappiness."
What better way to decompress after a tension-filled evening around the dinner table than by reading a book about a family that's way more eccentric than your own? Take solace in the fact that you're not the only one out there with family drama and commiserate with the characters in these novels. From lighthearted comedies to page-turning thrillers to heart-wrenching dramas, we've found a novel that will help you deal with any family situation the holidays might throw at you.
Whether you'd describe your family as close-knit, distant, toxic, or somewhere in between, there's a novel on this list that will help you deal with the inevitable drama that comes with a family reunion. You can simply pick your favorite, or err on the safe side and download them all to your Kindle now.
This heartwarming story about the relationship between mothers and daughters is filled with humor and lighthearted mystery. When Bernadette abruptly goes missing, her precocious 15-year-old daughter Bee is determined to find her so their family can embark on a trip to Antarctica. Bee uncovers emails, school letters, and even FBI documents that lead her on the path to discovering her mother, in more ways than one.
When the matriarch of the Turner clan elects to move out of the family home, her 13 children return to Detroit to figure out what to do with the severely depreciated house they grew up in. As you'd expect with a long overdue family reunion, unsavory family secrets come to light. Each member of the Turner family must contend with their family's past and how it affects their future.
If you're reluctantly returning to your hometown, you might identify with this novel's protagonist — but let's hope the comparison ends there. When reporter Camille Preaker journeys back home to cover the murders of two preteen girls, she must also confront her toxic family and her troubling past. This thriller is full of suspense, darkness, and gore — consider yourself warned; this read is not for the faint of heart.
The Bundren family embarks on a nine-day odyssey across Mississippi to honor the family matriarch's final wish: to be buried in her hometown. Told from the point of view of everyone in the family, including the deceased herself, the tone of the novel ranges from to deeply sad to darkly humorous. On a trek fraught with misfortune, the family must overcome many obstacles, including almost losing the coffin, twice.
Enid Lambert is determined to get her family together again for one last Christmas at home. The only problem is that her fully-grown children are dealing with disastrous lives of their own. As the Lamberts reluctantly reunite, Frazen somehow manages to put the "fun" in dysfunctional. Odds are you'll recognize your own family in the Lamberts, identifying with their less-than-functional dynamics.
When 16-year-old Lydia's body is found in a local lake, the Lee family is thrown into chaos. The family must deal with guilt, devastation and, ultimately, the truth. Everything I Never Told You is an addictive page-turner as well as a poignant family portrait that explores the complexities we face when we try to truly understand one another.
The Glass family kids were all child prodigies, which makes navigating life as an adult rather challenging. Franny, the youngest, has an existential breakdown while at college and returns home where her brother Zooey offers her brotherly love and advice. The Glass family misfits reappear in Salinger's other short stories, such as Raise High the Roof Beam, Carpenters and Seymour, so the family saga doesn't end with this novella (plus, they were the inspiration behind Wes Anderson's The Royal Tenenbaums).
A series of short chapters, each narrated by a different character, weaves together the story of two linked, multigenerational families living on a Chippewa reservation in North Dakota. The result is a beautifully rich novel filled with over thirty complex and flawed yet still lovable characters. Hint: There is a family tree at the beginning of the book — you'll want to refer to it as you read.
This unassuming novella reinvents the coming-of-age story to explore the powerful affects our families have on our lives. The narrator of the story is the youngest of three tightly knit brothers in a family that is as fiercely loyal as it is violently chaotic. The novella reads as an ode to boyhood in all its euphoric joy, brevity and complexity.
Winn Van Meter is marrying off his oldest daughter at the family's vacation home on the New England island of Waskeke. But rather than reveling in the festivities, he's preoccupied lusting after a bridesmaid, bickering with his youngest daughter and accruing social status. This satirical novel hilariously pokes fun at old-money families and is filled with delicious subplots — believe it or not, even a sick lobster adds to the family drama.
Image: Buena Vista Pictures