'Scream Queens' Is Serving A Radwell Thanksgiving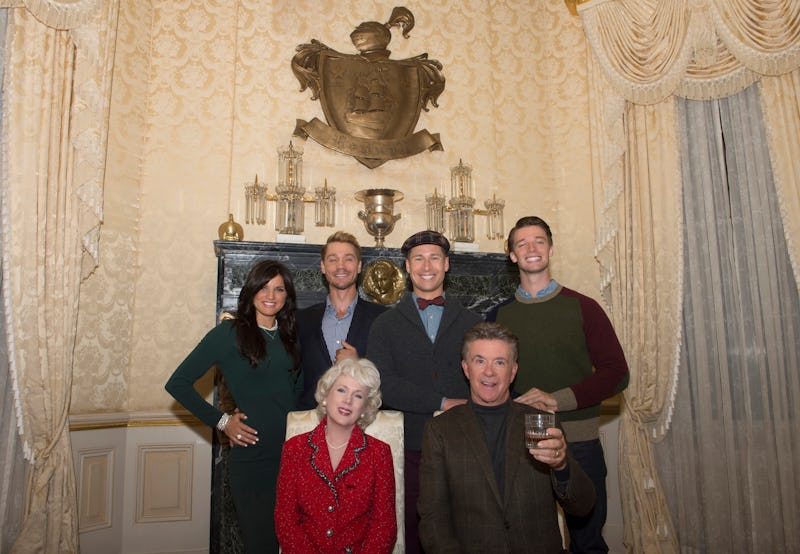 While it's true that many of our beloved fall TV shows are on a temporary hiatus for this holiday week, Scream Queens is gearing up to debut a Thanksgiving centric episode that's bound to give us all something extra to be thankful for this year. Because not only will it showcase some of our favorite Scream Queens characters, but it will also play host to several new guest stars, including Thad Radwell, played by Patrick Schwarzenegger. (You may have heard of his father, Arnold?) And if you're thinking the name Radwell sounds awfully familiar, that's because it no doubt reminds you of the name Chad Radwell, a character we've come to know extremely well throughout the course of the season. So as an added holiday treat, Scream Queens will be introducing us to the whole Radwell clan!
For his part, Schwarzenegger's Thad will play the younger brother to both Chad and Brad (the latter of which is played by Chad Michael Murray of One Tree Hill fame). Not much else is really known about his character, but given that he's a Radwell, I'm sure he too has developed quite the egotistical disposition that we've seen Chad emulate on more than one occasion. (We've come to love him for it though.) So putting this entire family in a room together is bound to produce some pretty hilarious results.
As of now, Thad's exact age remains unclear, but considering that he's the youngest sibling of the bunch, there's a chance he could still potentially be in high school. Perhaps he hopes to be a member of the Dickie Dollar Scholars one day? (It wouldn't surprise me if it was a family tradition.) Speaking of traditions, it also looks like the Radwells are competitive charades players, based on the image above. So be prepared to witness Thad partake in what I'm sure will be an epic holiday family game night showdown.
But just because Radwell manor is far from campus, doesn't mean that these characters are necessarily safe from harm. "I will tell you that Thanksgiving at the Radwells is kind of a terror but it'll be awesome." Glen Powell recently teased to Entertainment Tonight. "It'll be a bloody terror." Perhaps this means the Red Devil will make a house call and kill one of the Radwell members before the night is through. After all, nothing captures the holiday spirit like a little murder to go with your turkey and stuffing. Let's just hope that Thad manages to make it out of there unscathed. I have a sneaking suspicion that he'll be back.
Images: Cook Allender/FOX (2); Giphy