Avoid Family With These Thanksgiving TV Marathons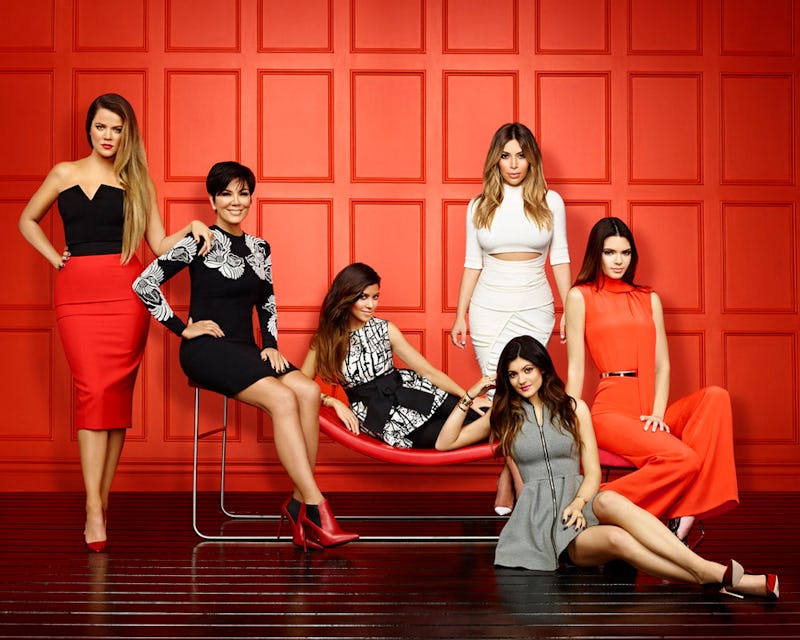 Thanksgiving is a time for a lot of things: Family, football, parades with giant balloons, and most important of all — Thanksgiving television marathons. Since television became a staple of households across America, they've been used to fill the silence after you've, like, caught up with your second cousin on your father's side and realize that despite being related, the two of you have absolutely nothing in common. Luckily, if you find yourself in a situation like this you can just turn Keeping Up With The Kardashians on, and sit in silence while you enjoy the high-class antics of Kim and company. Or, if you're not a Kardashian fan, there are plenty of other marathons ready for your viewing.
The Thanksgiving holiday allows television networks to dedicate days at a time to specific television programs or themes, much like TBS has the 24-hour A Christmas Story marathon on Christmas Day, and Syfy has a 40-hour The Twilight Zone marathon on New Year's Eve. No channels are doing something quite as ambitious as those two legendary holiday marathons, but are there still plenty of options if you want to sit on the couch with a plate of stuffing and watch Star Trek instead of listening to your cousin talk about Crossfit for another minute. Here are some of the Thanksgiving weekend marathon offerings for this year.
E! — Keeping Up With The Kardashians
Why spend a minute more with your own family than you need to, especially when you can be spending the day with another family. E! will be airing Keeping Up With The Kardashians throughout Thanksgiving day starting at 8 a.m, because Thanksgiving is about family — even if it's not yours.
FX — Despicable Me 2
FX is just airing the film Despicable Me 2 from 9 a.m. to 1 a.m. on Black Friday. That means, if you want, you can watch the film Despicable Me 2 a total of eight times in a row. That is a lot of time to spend with the film Despicable Me 2. On the bright side, that's an easy way to keep the younger cousins occupied for the day. However, that's a lot of time to have minions as a presence in your household. Watch at your own risk.
BET — Tyler Perry's House of Payne
There are 254 episodes of Tyler Perry's House of Payne. That's a lot of television. You'll be able to see 28 of these episodes on Thanksgiving during BET's 14-hour House of Payne marathon starting at 2 a.m. Hopefully this can help you get away from the pain that will occur in the dining room when someone tries to start a family discussion about the Syrian refugee crisis.
TV Land — The Facts of Life
TV Land is focusing on a different kind of family on Thanksgiving. Not the family you are born into, but the family you end up making when you go to an all-girls boarding school. The girls of the classic 80's sitcom The Facts Of Life will be the queens of TV Land from 9 a.m. to 9 p.m. on Thanksgiving.
BBA America — Star Trek: The Next Generation
Star Trek: The Next Generation might be a tough sell for any football-loving relatives to tune into, but luckily BBC America is dedicating a full 24 hours to the seminal sci-fi series this Thanksgiving starting at 6 a.m.. If there's any time where the remote is free for just an hour, then you'll be able to spend some time out of the house and on the deck of the U.S.S. Enterprise.
TLC — What Not To Wear
Before driving to your local clothing outlet with your cousin who owes you a birthday present, sit down for an hour or two of TLC's 21-hour What Not To Wear marathon on Black Friday. Get inspired by some makeovers to influence your Black Friday purchases.
USA — Black Friday Driving Movie Marathon
While everyone else is racing to their closest shopping mall to collect as many deals as possible, feel free to stay out of the Black Friday traffic and treat yourself to a different type of road rage. For all of Black Friday, USA Network will be airing a variety of car-based action movies including Drive Angry, The Mechanic, and Fast Five. Hopefully all this vehicle-based carnage will keep any one from asking you how you feel about your career!
MTV — Teen Mom 2
MTV is dedicating Black Friday to 16 hours of Teen Mom 2, as if the older generations of your family needed another excuse to talk about the "kids these days." Maybe save this marathon for after your family has left for the weekend.
With all these marathons, and other non-marathon Thanksgiving day television options, there's no reason for you to talk to your family any more than you want to. If you're lucky, the house you're celebrating Thanksgiving in will have Netflix and you can spend your day binge-watching Jessica Jones, Master of None, or any other show you would like to introduce your family to. Thanksgiving is, after all, about bringing the family together — and nothing brings families together nowadays quite like television does.
Image: Brian Bowen Smith/E!, Giphy (8),