Katy Perry & Taylor Swift Shared This Guy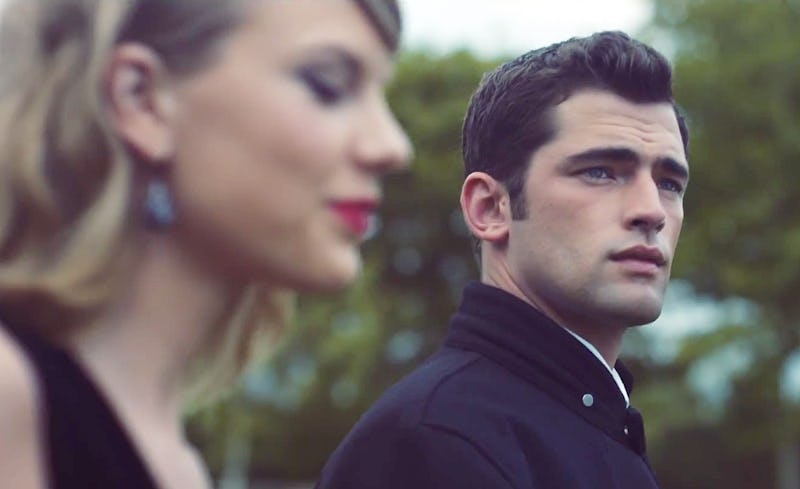 It's no secret that Taylor Swift and Katy Perry won't be buying Christmas presents for one another this year. After Swift hinted in a Rolling Stone interview that her angry pop hit "Bad Blood" may have been about Perry, the "Firework" singer has been less than thrilled with Swift's presence, allegedly throwing shade at the pop star via Twitter and publicly taking Nicki Minaj's side during Swift's disagreement with the rapper. The bad blood between these celebrities has certainly made people raise an eyebrow about this recent development: Perry's new holiday video features Swift's "Blank Space" co-star and it's causing some fans to wonder if it's another dig at her alleged frenemy.
O'Pry isn't exactly a household name, but he has become a recognizable face thanks to playing the ill-fated boyfriend of Swift's character in the "Blank Space" video. Considering that the video currently has over one billion views on YouTube, so O'Pry should definitely be on most pop fan's radar — something that Perry had to know about before starring in a video alongside him. So did she hire this model slash music video actor as a way to stick it to her frenemy? It's easy to think so, but there could be another explanation.
O'Pry is actually the world's highest earning male model, which makes him pretty coveted as a music video co-star. (I mean, his face definitely isn't bad to look at, right?!) That could be enough reason for Perry to want him on her team, but that's not the only reason he could have appeared alongside her in the video. O'Pry is a model for H&M, and Perry's Christmas song will be featured in H&M holiday commercials. Perry's tune will serve as a backdrop for the H&M holiday collection, so, naturally, it would benefit the chain to use their own models — especially ones who they pay a ton of money for access to, like O'Pry.
It may seem like Perry is shading Swift by featuring her "Blank Space" co-star, but in reality, this casting decision might have a lot more to do with H&M's desire to showcase their brand in the best possible light than in Perry attempting to steal away Swift's music video arm candy. That's a huge relief, because I can't be the only one who was just waiting for this feud to officially die.
Image: TaylorSwiftVEVO/YouTube; Giphy