11 Shows To Hook The 'Rents On Over Thanksgiving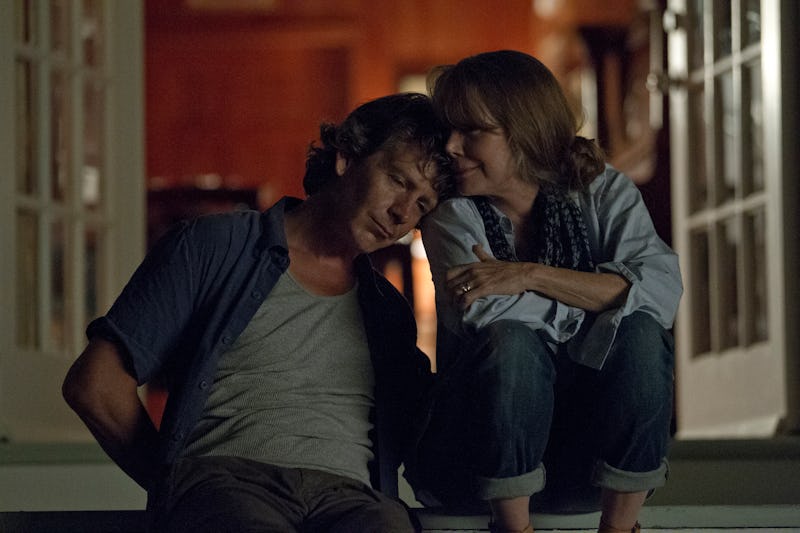 My parents love television. Maybe not as much as I do I'm guessing, as I've seen their faces while I attempt to explain in detail why the How I Met Your Mother finale was a felony crime against its audience. But the need to be entertained is universal and maybe even a little bit hereditary. Plus, television is increasingly diverse and respected these days. The medium boasts high production values, big stars, and revolutionary methods of storytelling that just weren't there 15 years ago. Or at least they weren't as prevalent. I rely on social media and the blogosphere, along with word of mouth, to get recommendations for my next series, but what's a parent to do if they're not plugged in to the TV criticism community on Twitter? That's why they have you. And Thanksgiving is the perfect occasion to get your family hooked onto some new shows.
While you digest your meal this Thanksgiving, plug into a streaming service and run a couple of these pilots past your folks. This list has a little bit of everything, from soap-y family comedies to period science fiction. The one thing these shows have in common is that they're all parent-friendly. Who knows? Maybe you'll find another series to marathon yourself.
1. Jane The Virgin
Now in its second season, Jane The Virgin is just settling comfortably in its TV niche. And it's a niche that's largely unexplored. Sharp and tender, broad and naturalistic, this dramedy's family-first mentality will win your parents right over. (Netflix)
2. The Great British Baking Show
Is your family already sold on Sherlock, Downton, and Doctor Who? Introduce them to their new British export obsession: the highly addictive kitchen reality series, The Great British Baking Show. (Netflix)
3. Miss Fisher's Mysteries
If they enjoy a little mystery with a dash of sass and an eye for period detail, then this Australian PI drama is made for your parents. (Netflix)
4. River
Still mourning The Hour? Stellan Skarsgård stars in this BBC dark and twisty BBC crime drama from the same showrunner as the short-lived series. (Netflix)
5. The Fosters
If your parents are empty nesters, they might enjoy spending their evenings with The Fosters, ABC Family's progressive and sweet child-rearing drama. (Netflix)
6. Bates Motel
Not that there's anything inherently wrong about watching the original Psycho any time it's on Turner Classic Movies, but perhaps the folks might enjoy A&E's eerie Norman Bates prequel. (Netflix)
7. Legends
It's an industry joke that Game Of Thrones and Lord Of The Rings actor Sean Bean is already dead by the time he shows up onscreen. But he's now in the middle of the second season of his TNT spy thrilled Legends, and so far, so good. (Netflix)
8. Bloodline
This modern Southern Gothic series has an incredible cast and a nasty family dynamic. It'll be a cathartic watch, right around the busy holiday season. (Netflix)
9. The Man In The High Castle
The dystopian alternate universe drama gets another entry with a glossy adaptation of Philip K. Dick's '60s science fiction novel. It's brand new to streaming but already pulling rhapsodic reviews. (Amazon Prime)
10. The Last Kingdom
The Last Kingdom's historical power struggle can fill the gap between seasons of Game Of Thrones. (Amazon Prime)
11. Brooklyn Nine-Nine
Looking for a comedy to watch with your parents that won't send you out of the room to "check on something" when anything unnecessarily filthy happens? Try the relatively tame but endlessly hilarious Brooklyn Nine-Nine. (Amazon Prime)
Eating and television. Is this the best holiday ever or what?
Images: Saeed Adyani/Netflix; greatbritish-bakeoff, balticprincess, hellyeahnicolawalker, ughtredragnarson/Tumblr; Giphy (4)