You Can Finally Customize Your Own Poop Emoji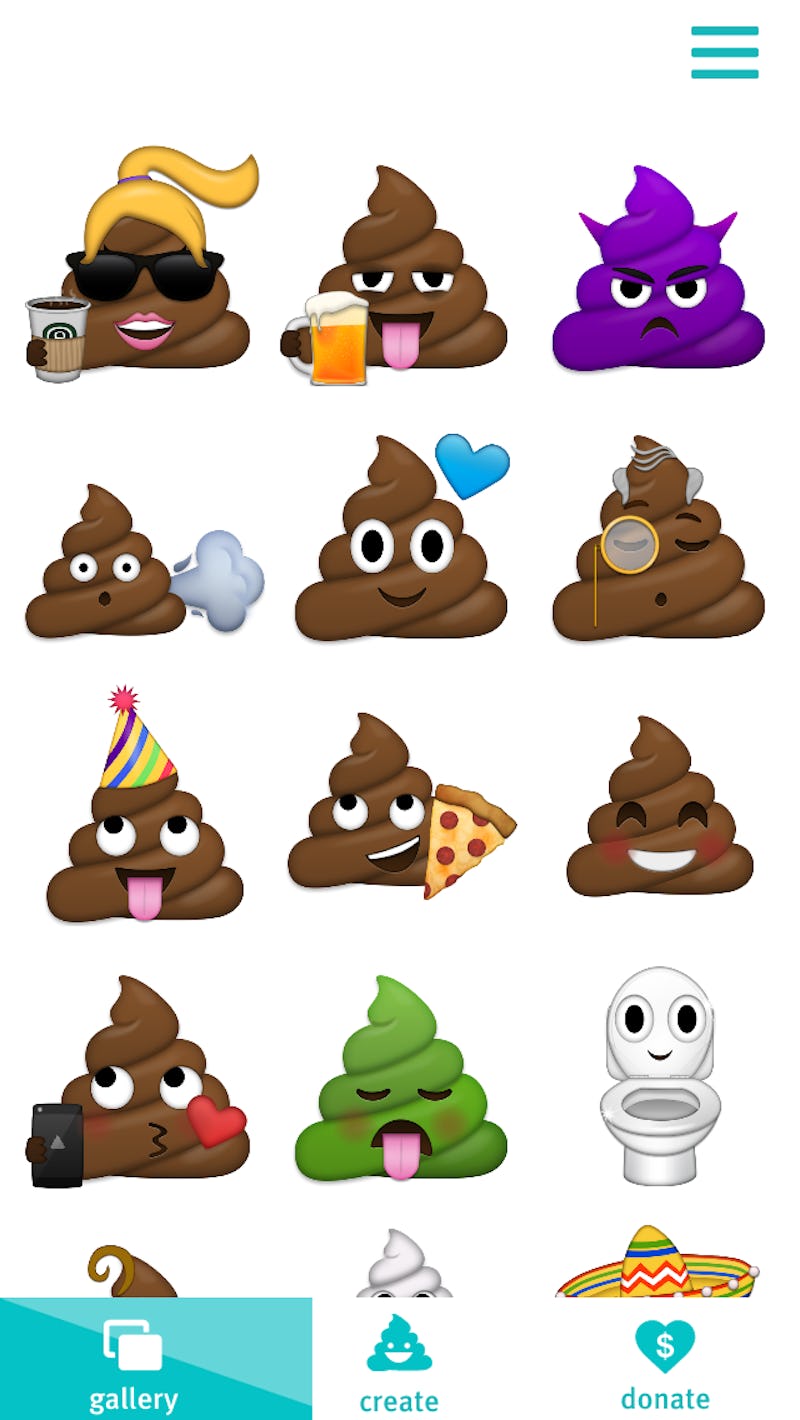 Have you ever sent a poop emoji to someone and then felt a tiny, indefinable void in your heart because you're just not sure if it felt like it truly communicated everything you needed to say? Never fear, because now that you can personalize your own poop emoji, you will never have to deal with this brand of uncertainty again. In celebration of World Toilet Day last week, WaterAid launched this app, along with the Twitter hashtag #GiveAShit, to raise awareness about a very important issue: helping communities build their own hygienic, private toilets, and in turn, help girls gain access to education.
The campaign encourages you to not just make your own poop emoji, but to share your poop flair with the rest of the world and use the momentum to donate to the cause. It may not be World Toilet Day anymore, but these issues still need long-term solutions — so really, we should be celebrating every day like it's World Toilet Day. (Also, anything that gives me free reign to send my friends unprompted poop emojis is A-OK in my book.) You can download the "WaterAid Emoji Creator" app in the iTunes store, and live the glory that I just lived:
The app then leads you through a series of colors, eyeballs, accessories, and general poop shenanigans to let you create the poop emoji of your ~dreams~. I'm a shameless Harry Potter fangirl, so I call this one the "Yer a wizard, Harry". (I don't know why Harry is purple, just roll with it.)
But my creation is nothing compared to the dedicated humans of Twitter, who brought their emoji game HARD:
You can help by donating to the cause at WaterAid's website here. Now, if you'll excuse me, I'm going to be inflicting Harry Pooper on everyone I know. Sorry in advance if you're on my contacts list!!
Images: WaterAid Emoji Creator