The 'Dancing With The Stars' Winner Is Here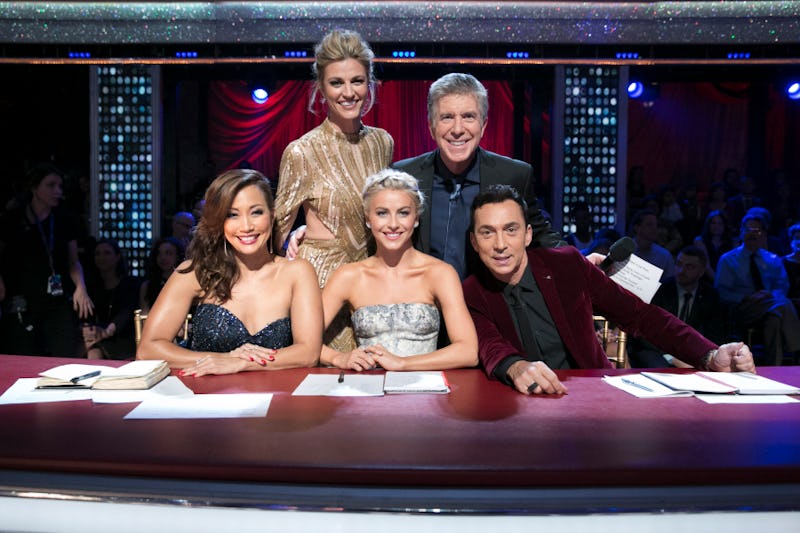 Season 21 of Dancing With The Stars was quite the rollercoaster, wasn't it? We had Paula Deen and Gary Busey doing the mambo; Victor Espinoza doing the cha cha; two contestants (Kim Zolciak and Tamar Braxton) lose to illness and injury; and a ton of tears, most of them from Bindi Irwin and Derek Hough. But, enough about the drama, because the moment of truth is finally here — Bindi Irwin won Dancing With The Stars Season 21 and it was pretty anticlimactic, because everyone knew she was the best!
But, let's back up a minute and talk about how tight and unexpected this competition was. I would have never pegged Alek Skarlatos and Nick Carter (even though he is a Backstreet Boy) to be in the finals, and I would have never bet that Bindi Irwin would have been a clear front runner on the show. Actually, I would have never thought she'd be on the show, period. Watching each contestant claw their way to the top of the leaderboard week by week (not to mention watching them all grow leaps and bounds as dancers) was always fun, and this was one of the more fun-to-watch groups of contestants that I can remember on the show. But, of course, there can only be one victor, and it's no surprise that Bindi won Dancing With The Stars, earning perfect scores from the judges and a solid place in our hearts.
Bindi has easily been the best dancer from the beginning of the competition. All of the other contestants on the show were basically racing to catch up to her, but Bindi was always so far ahead. Bindi wasn't even the best physical dancer on the show—her attitude, grace, and charm were really what sealed the deal for her popularity. Everyone, from the judges to the other dancers, spoke volumes about how great a person Bindi is, and viewers could really feel her through the television. It also didn't hurt that her partner was Derek Hough, who is among the best pros on the Dancing With The Stars staff. Bravo, Bindi! You deserve it all!
Images: Adam Taylor/ABC