You Can Adopt A Pet For Free This Black Friday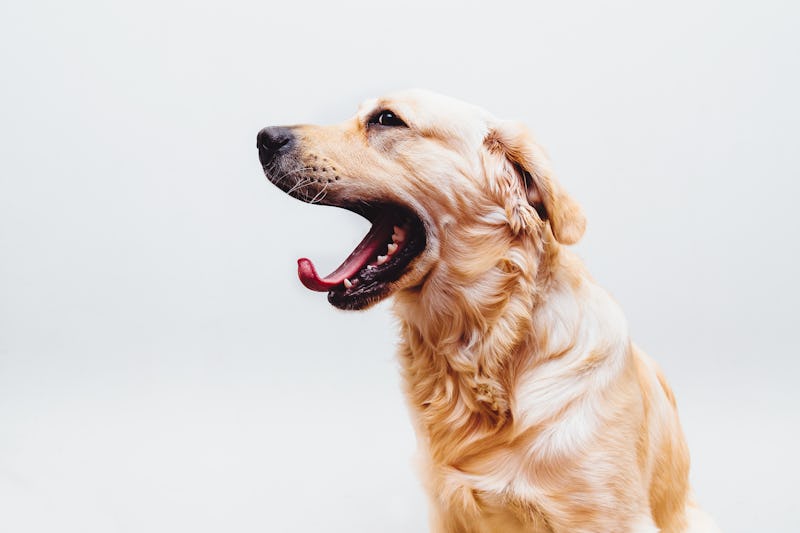 Black Friday is famous for its crazy price cuts and even crazier customer behavior, but, this year, why not skip the stampede and get a new dog or cat instead? From Black Friday through Cyber Monday, Zappos is funding free pet adoptions from over a hundred animal shelters across the country, as part of its "Home for the Pawlidayz" initiative. Would-be pet parents can get in on the action by adopting an animal from the Best Friends Animal Society or one of its partner rescue organizations from November 27th through the 30th. Zappos will cover the cost of adoption fees. As icing on the cake (or gravy on the turkey?), for every dog or cat adopted over Thanksgiving weekend, the online clothing and shoe retailer will also donate $150 to the Best Friends Animal Society to help other rescue animals. Zappos has pledged up to $1.1 million in adoption fees and donations.
The Humane Society reports that between six and eight million dogs and cats go into shelters every year. Three million dogs and cats are euthanized annually, 80 percent of which are healthy animals that could have made viable pets. In a press release, Steven Bautista, Head of Karma at Zappos, said, "Zappos is thrilled to provide homes for animals through Best Friends this holiday season. Thousands of dogs and cats are in need of a loving home and we're excited to give customers the ability to make a difference."
Best Friends Animal Society is an animal welfare non-profit that runs that largest no-kill animal sanctuary in America, located in Kanab, Utah. The organization also has locations in New York and California. If you're wanting to give a dog or cat a forever home this weekend but don't live in these states, don't worry: The Zappos promotion also applies to Best Friends' dozens of partner rescues, located in 41 states. The sanctuary in Kanab, Utah, will also send pets all over the U.S. and Canada. Potential pet adopters will still have to go through their shelters' pet adoption processes, which may vary from shelter to shelter.
This is a Black Friday promotion that even people who aren't fans of the mega-shopping holiday (OK, me) can get behind. Here's hoping that lots of homeless dogs and cats meet their new families this weekend. Now, let's celebrate with a gif train of insanely cute furry friends:
Happy Thanksgiving, everyone!