Meet The New Star Of 'The Wiz Live!'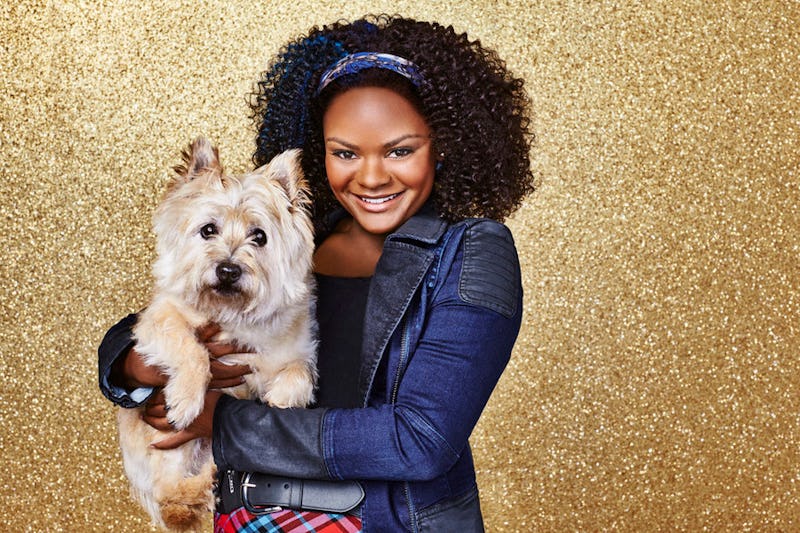 Back in the 1970s, the original Broadway production of The Wiz propelled Stephanie Mills into the spotlight as protagonist Dorothy Gale. And NBC's Dec. 3 musical production of The Wiz Live! will do the same for 18-year-old newcomer Shanice Williams, who takes on Dorothy next week. Shanice Williams charmed in her audition for the role during The Making of The Wiz Live! on Wednesday night, proving this could be a breakout role for the young singer/actress. She'll perform live next week opposite a star-studded cast that includes Queen Latifah, Mary J. Blige, Uzo Aduba, David Alan Grier, Ne-Yo, Common, and Stephanie Mills (who originated the role of Dorothy on Broadway).
During the behind-the-scenes special, Williams said she decided to audition for experience and didn't expect much to come of it. But in her audition, the New Jersey native clearly commanded the song "Home" and entranced everyone in the room — even when she momentarily forgot the words. Eventually, she did learn the words and attended many callbacks, ultimately ending up at one in Los Angeles. Director Kenny Leon pranked Williams by calling her back into the room with the rest of the top brass and saying she needed to re-sing part of a song due to mic trouble. As he instructed her on what they wanted, he told her the good news and she adorably freaked out. "I'm so glad Shanice is our Dorothy," Leon said during the special. "She really represents dreams coming true."
Once she was cast, Mills (who plays Auntie Em in The Wiz Live!) expressed excitement about passing the torch to Williams and it was so touching. "She has it and she's unbelievable," Mills said during The Making of The Wiz Live! "She's really Dorothy." The Wiz is an adaptation of The Wizard Of Oz within the context of African-American culture and won seven Tony Awards in 1975, including Best Musical.The Wiz Live!, auiring on Dec. 3 on NBC, is the third annual live musical production from both NBC and exec producers Craig Zadan and Neil Meron, who also gave us The Sound of Music Live! starring Carrie Underwood in 2013 and Peter Pan Live! starring Allison Williams in 2014.
And if all goes well during the live production next week, Shanice Williams will definitely be a name to watch.
Images: Paul Gilmore, Virginia Sherwood/NBC