5 Thanksgiving Movie Quotes To Be Thankful For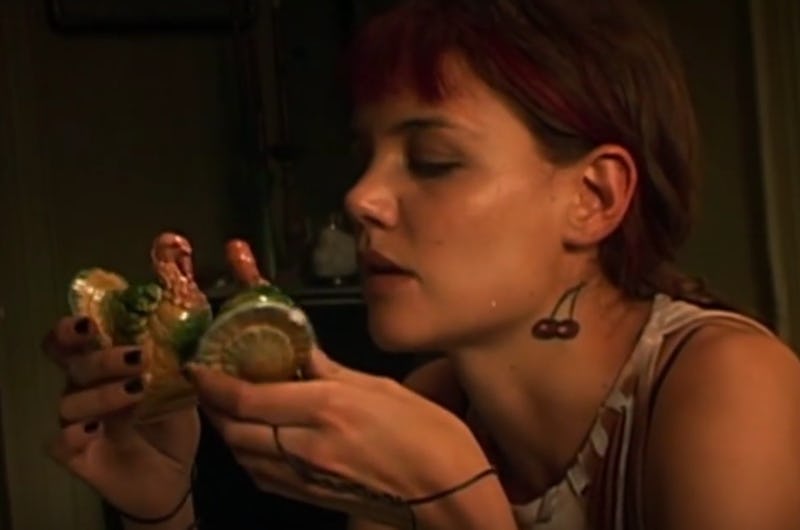 Thanksgiving in movies never goes smoothly. Whether it's an overcooked turkey or an all out familial war, the holiday always brings some family drama, and that doesn't change when its depicted on the big screen. Granted, that drama usually gets turned up to 11 for the movies. Still, there is something oddly satisfying about watching a family's Thanksgiving dinner implode on screen. Watching a family scream at each other over mashed potatoes and turkey can help you see the good in your own family celebrations. And watching a fictional character burn a turkey dinner can help you feel good about your decision to order take out instead of attempting to cook. There are a lot of different things one can get from a good Thanksgiving movie scene. To help, I've gathered a few of the best Thanksgiving movie quotes to help get you through the holiday!
Thanksgiving is a strange and somewhat controversial holiday, which has inspired some very strange movies. Some Thanksgiving movies deal more lightly with the giving of thanks, like You've Got Mail; others are more straightforward about the violent roots of Thanksgiving, like Addams Family Values. So, whether you celebrate Thanksgiving to honor history, or just because you love an excuse to eat your weight in turkey, there's a Thanksgiving movie quote for you.
You've Got Mail
"Happy Thanksgiving... it's your turn to say Happy Thanksgiving back." — Joe Fox
"Happy Thanksgiving back." — Cashier
Pieces Of April
"Once, there was this day where everybody seemed to know they needed each other...This one day when they knew for certain they couldn't do it alone." — April
A Charlie Brown Thanksgiving
"Those early Pilgrims were thankful for what had happened to them, and we should be thankful, too. We should just be thankful for being together. I think that's what they mean by 'Thanksgiving.'"— Charlie Brown
August: Osage County
"What were these people thinking, the jokers who settled this place? Who was the assh*le that looked at all that flat, hot nothing, and then planted his flag? I mean, we f*cked the Indians for this?" — Barbara Weston
"Well, genocide always seems like such a good idea at the time." — Bill Fordham
Addams Family Values
"You have taken the land which is rightfully ours. Years from now my people will be forced to live in mobile homes on reservations. Your people will wear cardigans, and drink highballs. We will sell our bracelets by the road sides, you will play golf, and enjoy hot hors d'oeuvres. My people will have pain and degradation. Your people will have stick shifts. The gods of my tribe have spoken. They have said, 'Do not trust the Pilgrims, especially Sarah Miller.'" — Wednesday
Happy Thanksgiving, movie lovers!
Images: United Artists; Giphy (5)