Netflix's Holiday Streaming Calendar Is Incredible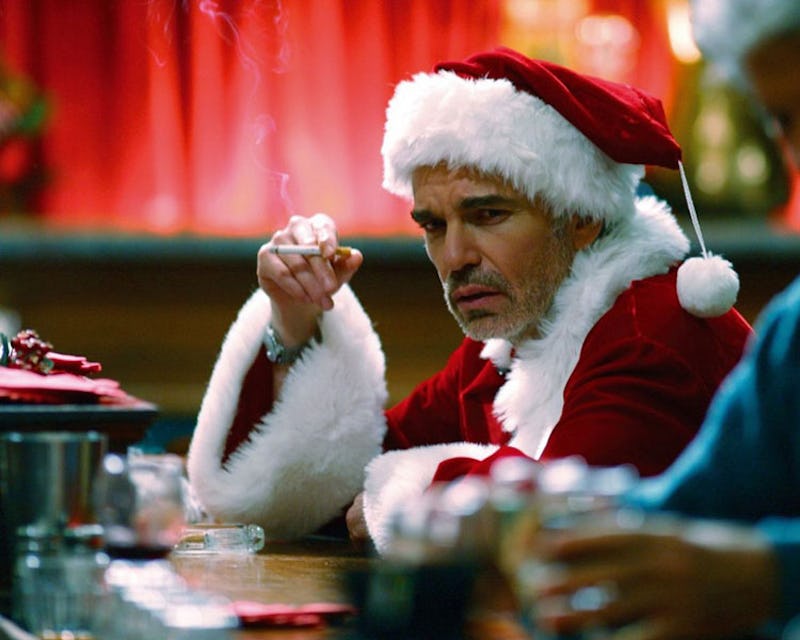 Of you ask me, there is no better way to get into the holiday spirit than by watching hours upon hours of seasonally appropriate movies and television. Which is why, the minute the Thanksgiving dishes were in the sink at my house this past weekend, I turned on the television and insisted we watch Christmas Vacation. And, since that night, the holiday streaming has not stopped. Every free minute I get has been filled lately with holidays movies, holiday television episodes, and holiday music. During December, especially, when your favorite shows are going on hiatus and ending their mid-season finales with a bang, you need a little something to look forward to and fill your nights. Which is why I was thrilled when Netflix released their ' Tis the Season to Be Streaming calendar, which lays out a perfect — and very strategic — watching schedule for all of your holiday viewing pleasure.
Just take a look at this thing. Every single night for the month of December is covered, which means you don't have to go a single evening without some seasonal merriment. It also gives you something to watch long after The Walking Dead takes its mid-season hiatus, and something to watch while you wait yet another month for Jon Snow to rise from the dead on Game of Thrones. With all of your favorite shows suddenly off the air, it's the perfect time to fill your nights with holiday merriment. It also means you don't have to waste your precious time switching back and forth between streaming services trying to find a movie you haven't watched already this season. (Which, when you watch holiday movies all month like I do, can tend to happen toward the last few days of the month.)
With this calendar in hand, you can watch all of the best movies of the season while all of your favorite shows are in the off-season, including Love, Actually and Bad Santa. Plus, you can rewatch all of those seasonal episodes from your favorite TV shows. Like "The One with the Holiday Armadillo" from Friends. A timeless classic.
So sit back, stir your hot cocoa, and prepare to be taken in by an entire month of holiday magic with this all-inclusive streaming calendar. You're not going to want to miss a single day of this month. But, just in case you do, you can always double up. From the classics to the comedies, this amazing calendar has you covered for the month when your normal viewing schedule goes off the air. Fill your nights with all things jolly and bright this holiday season, and you'll forget all about those zombies. At least until they return in January.
Image: Dimension Films; Netflix