Who Will 'American Horror Story: Coven' Kill Off Next?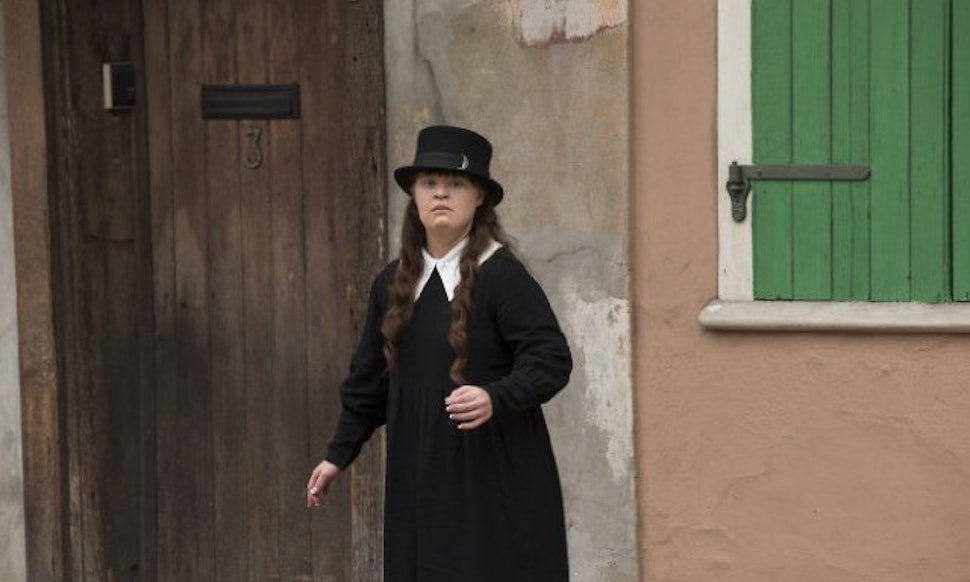 Sweet, sweet, Nan. Why'd ya have to go? Considering Ryan Murphy's casualty count from last week's American Horror Story episode, we can only assume that more carnage will ensue in the near future. So who do we think will join Nan, Joan, and Misty in the after life (or whatever that dark abyss Madison went into was)? Let's take a look.
Photo: FX
Marie Laveau
Man, do we love us some fierce Angela Basset, but considering her character has literally sold her soul to the devil, we think she may be next on the chopping block. After all, Papa Legba doesn't seem to be too forgiving — just ask Nan.
Photo: FX
Madison Montgomery
Okay, so we know she already died, was turned into a sex puppet (ew), and came back to life just as soulless as she was before. But seriously, how many people does Madison have to kill before she finally gets what she deserves? Besides, Fiona's on a hunt for the supreme and there aren't too many options left.
Photo: FX
Zoe Benson
Miraculously, Zoe has gone through much of AHS: Coven unscathed. This is a pretty difficult task considering nearly every one of her roommates has either been murdered or has had a near death experience. Perhaps Zoe's avoidance of trouble puts her in the running for supreme which will send Fiona right on her tail.
Photo: FX
Fiona Goode
Is it finally time for Fiona to meet her maker? Last episode we learned that not so shockingly, she doesn't possess a soul but that doesn't necessarily mean she can't be killed. Once the witches-in-training find out she helped to kill Nan, there's no telling what they'll do to her. Maybe a good old fashioned witch hunt is in order: pitch forks, torches, and all.
Photo: FX