Everything We Know About 'Fargo' Season 3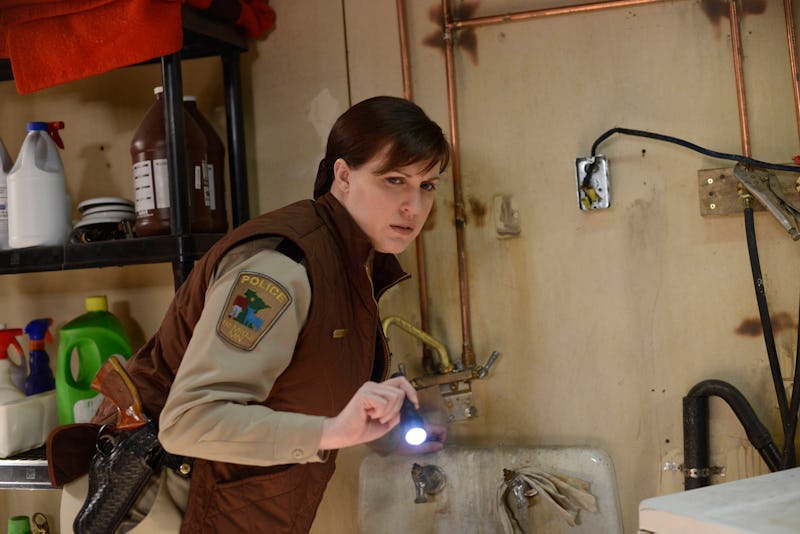 Considering the immense amount of critical acclaim it's received over the past season, it should be no surprise that Fargo has been renewed for Season 3 by FX. Fargo Season 1 was already highly revered, but after Season 2's near-perfect run of episodes, FX has commissioned a new season from showrunner Noah Hawley. This is great news for fans of the series who, have been tuning in weekly. But, when will Fargo Season 3 premiere? Likely sometime in 2016. Season one aired in April, and Season 2 aired in October, though, so it's really anyone's guess when in 2016 we can head back to the midwest. UPDATE: A press release from FX says that Fargo will return April 19, 2017.
Earlier: Noah Hawley's profile has risen considerably as the showrunner for Fargo, but luckily he still seems to be heavily involved with the season despite having other projects (including the development of another miniseries adaptation for FX, Kurt Vonnegut's Cat's Cradle ). Hawley recently spoke to Entertainment Weekly to whet fan's appetites with some juicy details about Season 3 before Season 2 has even ended. Although there will likely be another painfully long break between seasons 2 and 3 — much like there were 485 days from the end of Season 1 and the beginning of Season 2 — Hawley has provided some information to give fans something to think about while we wait. Here's everything we know about Fargo Season 3 so far.
Back To The More Recent Past
Fargo's anthology structure allows it to check in on different time periods and tell a unique story for the duration of its season without having to worry about maintaining the same characters over multiple seasons — or keep them alive. Season 1 of Fargo occurred over the course of a little over a year starting in January of 2006, and Season 2 takes place in March of 1979. Hawley revealed to EW that Season 3 is "more contemporary ... It's set a couple years after Season 1," meaning that Season 3 won't have the same period-piece quality that adds so much character to Season 2, but it also means...
First Season Characters Could Return
Since Fargo Season 3 will be taking place only a couple years after Season 1 and taking place in the same mid-western parts of America (I assume), it's possible that some favorite characters from Season 1 could re-appear. When asked about the possibility of characters returning, Hawley told EW, "Potentially ... There are going to be connections, the way the first year was connected to the movie and the second year was connected to the first, but I think part of the fun is figuring that stuff out and I wouldn't want to take that away from anybody." While it's great that Hawley doesn't want to spoil anything, it'd be great to know that fans would get to experience the return of Molly Solverson (in adult form), or finally learn what happened to Mr. Wrench.
It's Still Going To Be "Based On A True Story"
Like the movie the series is "based on a true story," as well as Seasons 1 and 2, Season 3 will continue the tradition of claiming to be based on a true story, while not at all being based on a true story. Hawley tells EW, "The idea of the 'true story' is it always has to be at least a few years ago, because the idea is we finally know what really happened and it took time — because the book doesn't come out until five or six years after," he said, explaining why contemporary seasons of Fargo are always a few years in the past instead of being told in the present.
Since there still haven't been any announcements of shoot dates or casting, fans are left to their own devices when theorizing about Season 3. Will Hawley continue to follow a member of the Solverson family, or will next season feature completely new characters? Will we see the elderly versions of any Season 2 characters? The only things that seem to be certain about the next iteration of Fargo are that it will be set in the mid-west, there will be as much crime as there is snow, and it will all be a "true story." Bring it on.
Images: Chris Large/FX, Giphy (3)