Ramona & Donovan Are Dead Set On Revenge On 'AHS'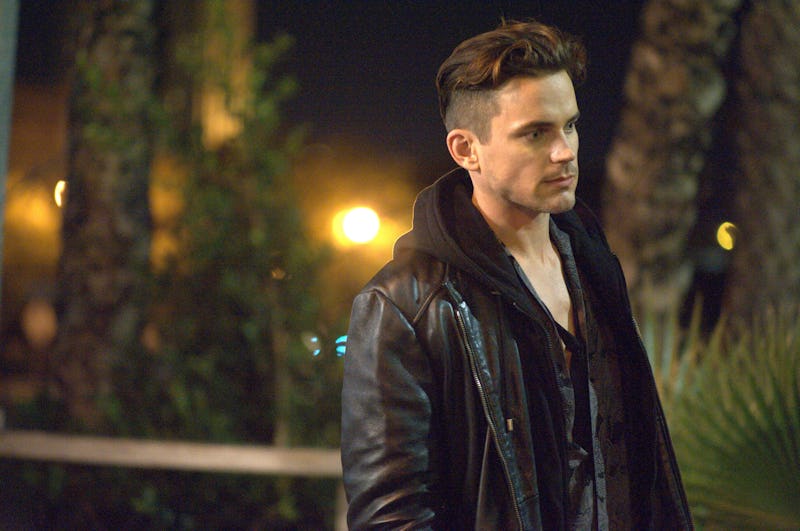 There's a lot more death and destruction headed our way on American Horror Story: Hotel. Wednesday's episode "The Ten Commandments Killer" may have revealed that our "hero" John was the one responsible for the heinous murders that the LAPD has been investigating, but John isn't the only killer that this season of American Horror Story has to offer up. The new promo for Wednesday's AHS: Hotel episode "She Wants Revenge" shows Ramona and Donovan plotting the murder of the Countess Elizabeth, which makes a lot of sense considering that both Ramona and Donovan have plenty of reason to wish harm on the hotel owner. But, since we haven't explored that storyline for a few episodes, you may have forgotten why, exactly, Ramona and Donovan want to kill the Countess in the first place. The answer is all about love — and love lost.
It makes sense for Ramona and Donovan to want to team up to take down the Countess, as they have a similar connection to her. Ramona and Donovan are both former lovers of hers, though while they loved her passionately, the Countess preferred to treat them as toys she could play with — and throw away — at her liking. Ultimately, the Countess' "love games" (pun totally intended) might be what brings her downfall.
Ramona fell in love with Lady Gaga's character when Ramona was an aspiring actress, and after the Countess turned her into a vampire the two spent many years as a couple. Unfortunately, the Countess' interest began fading, and Ramona fell in love with someone else. Before Ramona could turn her new lover into a vampire so that they could be together forever, the Countess killed him as a punishment for Ramona turning her back on her.
Donovan's story isn't quite as dramatic. The Countess met Donovan when he was a drug addict who frequented the hotel to get high with Sally. She was attracted to his beauty and decided that he would make a suitable partner for some vampire fun. They settled into the suite of the Hotel Cortez as a bloodthirsty couple, but the Countess showed him the door when Tristan walked in. Donovan explained all of this to Ramona, who decided that Donovan would be the perfect accomplice to getting her revenge, as his heart was also broken by Elizabeth.
Originally Ramona and Donovan wanted to punish Gaga's character by killing the children that she turned into a vampire, and then, when the children "disappeared," by killing the Countess' biological son. Now, as the new promo hints, Ramona and Donovan simply want to kill the Countess: No more games. Unfortunately for Gaga, it seems like they might succeed: The ninth episode in the series is titled "She Wants Revenge," but the 10th one is titled "She Gets Revenge." The Countess may be a very tough woman to kill, but perhaps even she shouldn't underestimate the power of a broken heart.
Images: Suzanne Tenner/FX