Harvey Weinstein's Anti-NRA Movie & 6 Other Films That Could Change The Way You Think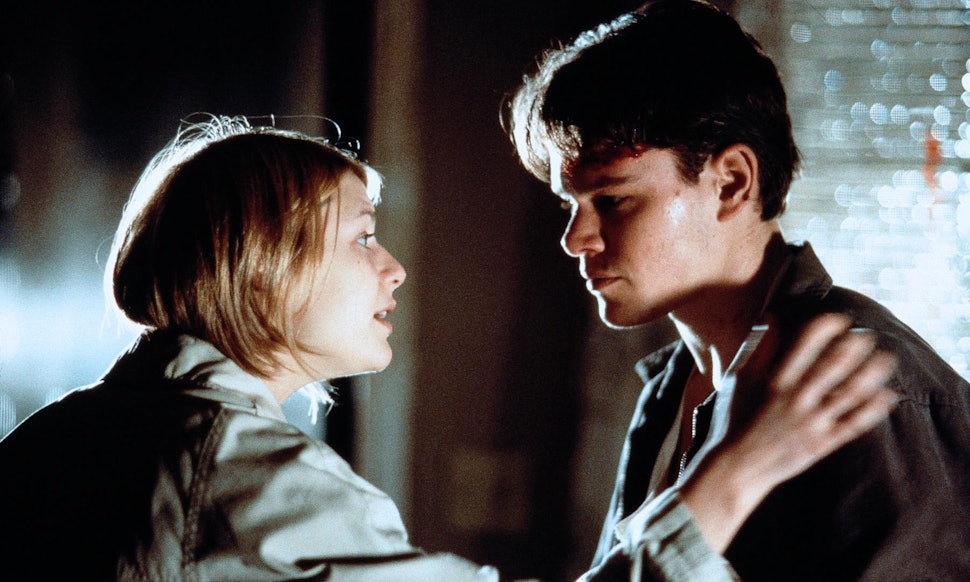 Studio Executive Harvey Weinstein recently expressed interest in making an anti-NRA film, and even has Meryl Streep on board. This isn't the first time that Hollywood has expressed political issues before through film, though. These six movies in particular are known for influencing their audiences' beliefs, as some were produced with a political agenda in mind.
Image: Paramount Pictures
'October Baby'
Inspired by a YouTube video, the 2011 Christian-themed movie is about an adopted "abortion survivor" looking for her biological mother. The movie's pro-life message was well-received by conservative political groups, and director Jon Erwin told the LA Times that "There's a large group of people who don't see their values reflected in most movies." However, many critics found the depiction of the abortion clinic as skewed, leading Alison Willmore of the A.V. Club to call it "propaganda for the already converted." The low-budget film received a rating of 22 percent on Rotten Tomatoes and made $5.3 million domestically.
Image: Gravitas
'District 9' and 'Elysium'
District 9 and Elysium are directed by Neill Blomkamp, a South African best known for his documentary-style cinematography. Blomkamp's films are heavily thematic and cover sociological issues like race, class and exploitation. Despite Elysium taking place in 2154, Blomkamp stressed the movie isn't science fiction. "This is today," he said. "This is now." District 9 was met with critical acclaim and garnered four Academy Award nominations in 2010, and grossed $115.6 million; Elysium grossed a little over $93 million.
Image: TriStar Pictures
'The Rainmaker' and 'As Good As It Gets'
While these two movies aren't typical political movies, they were two films used in a recent study at the University of Notre Dame. Of the 300 students used in the study, half of them identified as conservative. The Rainmaker and As Good As It Gets both have liberal themes, and many of the conservative students found their attitudes had slightly changed after watching one of the two films compared to those in a control group who had watched a different film. Beyond the study, both pictures proved to be box office successes, earning $45.9 million and $148.4 million, respectively.
Image: Constellation Entertainment
'Natural Born Killers'
Director Oliver Stone is known for publicly voicing his political views, and his 1994 flick captures what many critics believed to be a flawed view of mass murderers glorified by the media. Natural Born Killers has also been accused of encouraging the shootings at Columbine High School in 1999. Hal Hinson of The Washington Post critiqued Stone's work as "vividly clear that he can't resist turning [the camera] inward on himself… confusing the public and the private." Stone set out to make the film extremely graphic and violent, which Hinson and others thought was paradoxical to the film's intent. Despite mixed reviews, the film made $50.2 million and was deemed one of the most controversial movies of all time by Entertainment Weekly.
Image: Warner Brothers