Amazon's Best Seller List Is Big For Women Writers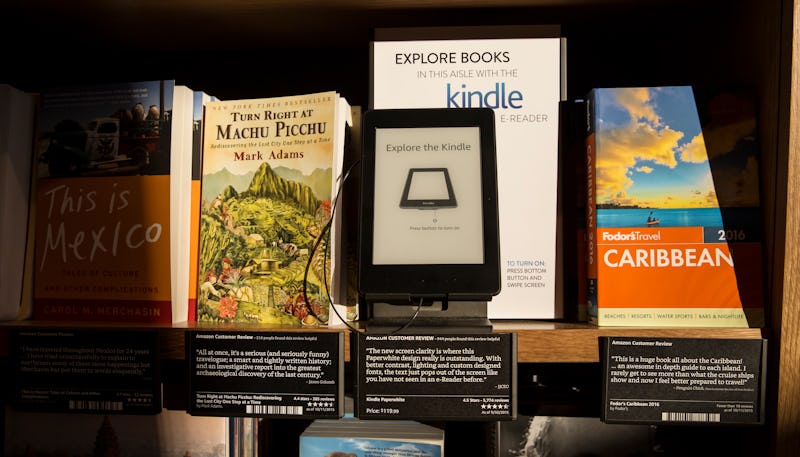 Stephen Brashear/Getty Images News/Getty Images
Want to know what people were reading this year? Look no further than Amazon's Best Seller List for 2015. It's got everything you want to know about which new books people were buying, giving, and wishing for this year.
Because it caters to pretty much anyone with an Internet connection, Amazon provides an across-the-board gauge of consumer habits for the year. Sure, it's great to know what the First Family read this year, or which books were Bill Gates' favorites, but if you want to know what the Average Joe read in 2015, you've got to look at Amazon.
One of the most pleasant surprises in Amazon's list of the year's overall best sellers was the gender split among writers. Half of the site's top 20 were written by women, including the four most popular books. Counting the co-written 14th Deadly Sin (Women's Murder Club) twice, another 10 of the year's biggest titles were written by men, with Adult Coloring Book: Stress Relieving Patterns credited to an author who is neither male nor female, Blue Star Coloring.
Paula Hawkins' highly praised thriller, The Girl on the Train, took triple honors as the year's most-purchased and most-wished-for title, and as the top-selling Kindle book; Harper Lee's much-anticipated second novel, Go Set a Watchman, was the top-selling print book. (No surprises there.)
Other notable titles on the list include its more offbeat entries. This is the first year a coloring book has broken onto Amazon's best seller list, and there are two of these trendy titles in 2015's top 20. The 10th installment of Jeff Kinney's Diary of a Wimpy Kid series was the most popular book for juvenile readers, and it also made it into the Top 20 to come in at No. 12.
Here are Amazon's top 20 best sellers for 2015:
The Girl on the Train by Paula Hawkins
Grey: Fifty Shades of Grey as Told by Christian by E.L. James
Go Set a Watchman by Harper Lee
The Nightingale by Kristin Hannah
Memory Man by David Baldacci
Make Me: A Jack Reacher Novel by Lee Child
Rogue Lawyer by John Grisham
The Girl in the Spider's Web: Millennium Series Book 4 by David Lagercrantz
Dead Wake: The Last Crossing of the Lusitania by Erik Larson
Silent Scream by Angela Marsons
14th Deadly Sin (Women's Murder Club) by James Patterson with Maxine Paetro
Diary of a Wimpy Kid, Book Ten: Old School by Jeff Kinney
Enchanted Forest: An Inky Quest and Coloring Book by Johanna Basford
The Wright Brothers by David McCullough
Adult Coloring Book: Stress Relieving Patterns by Blue Star Coloring
The Liar by Nora Roberts
Luckiest Girl Alive by Jessica Knoll
The Crossing by Michael Connelly
The Stranger by Harlan Coben
A Spool of Blue Thread by Anne Tyler