7 Leonardo DiCaprio Roles You Won't Believe the Academy Snubbed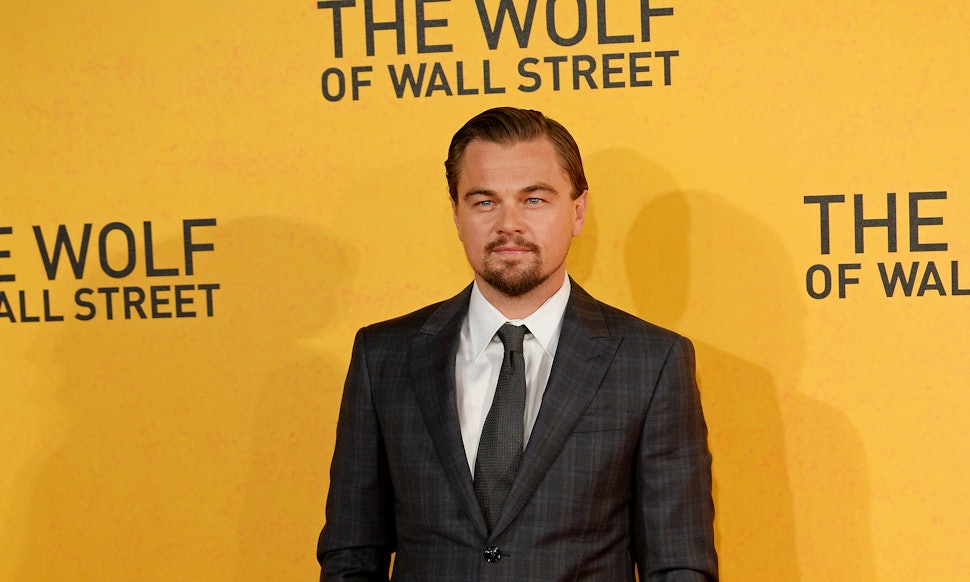 Ian Gavan/Getty Images Entertainment/Getty Images
Today, the Academy Award nominations came out and Leonardo DiCaprio snagged a Best Actor nod for his work in Wolf of Wall Street. This marks the 20 year anniversary of Leo's troubled relationship with the Academy though. He was first nominated for an Oscar 20 years ago, for his supporting role in What's Eating Gilbert Grape and, in spite of years of turning in Oscar-worthy (or sometimes just Oscar-baity) roles, this is only Leo's fourth nomination and he's infamously yet to take home the gold. Shocked that this is only Leo's fourth time officially at bat with the Oscars? Check out this list of some of his biggest Oscar snubs.
Titantic (1997)
Titanic was the
movie of 1997 – it was a box office SMASH and an Oscar darling. The film garnered 14 nominations and won 11 Academy Awards, tying Ben Hur for the most Oscars for a single movie. All of that and Leo wasn't even nominated. The movie won Best Picture. James Cameron walked away with the Best Director title and Leo's costar Kate Winslet was nominated (though she lost to Helen Hunt in As Good As It Gets). Talk about a snub of epic proportions. Image: Paramount
Catch Me If You Can (2002)
After a five-year hiatus from actively courting the Academy, Leo came back big with 2002's Catch Me If You Can, based on the true story of notorious con man Frank Abagnale, Jr. In the movie, Leo captivated audiences with his charm and held his own opposite Oscar vet Tom Hanks. Fun fact: The movie also featured a young and then-unknown Amy Adams as Leo's love interest, Brenda. Amy might win her first Oscar this year for her leading role in American Hustle. LEO AND AMY COULD LOSE THEIR OSCAR-WIN VIRGINITY TOGETHER!
Image: DreamWorks
Gangs of New York (2002)
Also in 2002, Leo started a working relationship with director Martin Scorsese, who is now a frequent collaborator and may have finally directed Leo to Oscar gold this year in Wolf of Wall Street. The movie had all of the trappings of an Oscar flick – like period costumes and a long running time – but Leo didn't even earn a nod. The movie itself was nominated for Best Picture. If you're not already sensing it, this is a theme in Leo's career.
Image: Miramax
The Departed (2006)
In 2006, Leo again teamed up with Scorsese for the gritty crime drama The Departed. We had seen Leo do period ,and do it well, for years, but The Departed gave him a chance to show he was capable of something a little more grounded and modern. It worked for the film; The Departed won four Academy Awards, including the Best Picture trophy. For his work in it, Leo wasn't even nominated. Ouch. Image: Warner Bros.
Revolutionary Road (2008)
Leo reunited with Titanic costar Kate Winslet for this drama which, exactly like their previous collaboration, earned Kate accolades and Leo a big bunch of nothing come Awards season.
Image: Paramount
Shutter Island (2010)
Leo teamed up with Scorsese for the fourth time (his second collab with Marty, The Aviator, earned him an Oscar nom so it didn't make this list) for 2010's psychological thriller Shutter Island. Unfortunately, just like the (SPOILER ALERT) entire plot of the movie, any hopes of an Oscar for the role were all in Leo's head.
Image: Paramount
Django Unchained (2012)
In 2012, Leo put his Best Actor hopes aside and took on a memorable supporting role instead, in Quentin Tarantino's Django Unchained. The Academy wasn't as impressed as the rest of us with Leo's turn as the charmingly villainous plantation owner though. They snubbed him.
Image: The Weinstein Company