'Brooklyn' Deserved A Best Picture Nod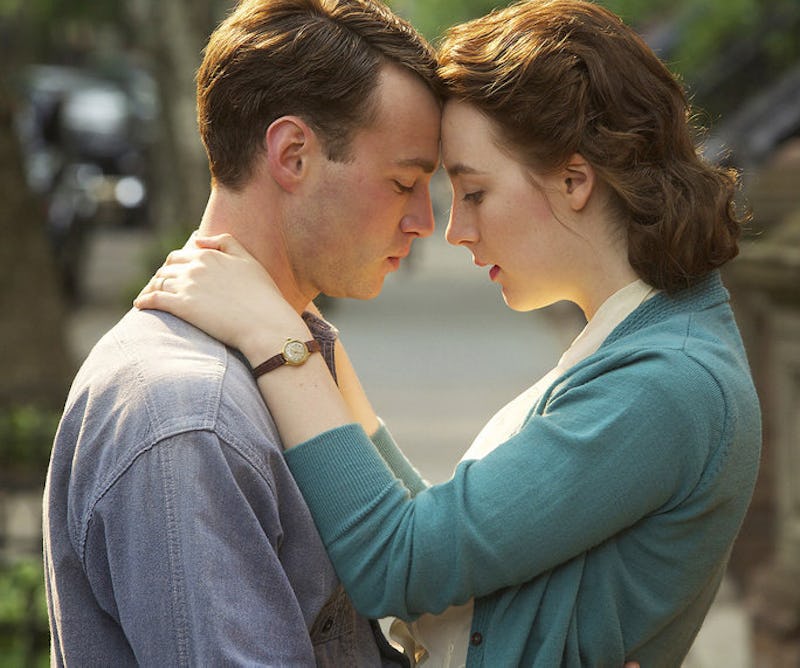 Awards shows are flawed. It's a simple truth. At every one of them, whether they're for music, TV, theater, or film, there is work that is overlooked. On that same token, there's usually work that is recognized that no one expected to make the cut. This year's Golden Globe nominations were full of surprises. Scrolling through the nominees you'll see Mad Max: Fury Road, Outlander, and Creed — all of which seemed like dark horse candidates a day ago. It's exciting to see unexpected work get nominated, but it's equal upsetting to see other work ignored. There were several notable snubs, but none was more glaring than leaving Brooklyn being snubbed in the Best Picture categories.
It was a great year for film, particularly in the last few months. Movies that seemed guaranteed spots at the Globes, like The End Of The Tour and Black Mass, were completely overlooked. The awards race, as it usually does, got very crowded between October and December. But Brooklyn was a no-brainer. It's a period piece that details the struggles of immigrants in America written by a noted screenwriter and starring Saoirse Ronan, Domhnall Gleeson, Jim Broadbent and Julie Waters. It was an obvious candidate. And while Ronan was nominated for Best Actress, the movie somehow lost out in the Best Picture category.
Brooklyn could have been left out for any number of reasons, but it seems like awards shows often have a prejudice against love stories. Even love stories that are artistic and amazing, like Like Crazy or The Duchess, have been left out in previous years. But Brooklyn is also a story about the difficulties of immigrating to a new country; it's about leaving behind the only people and place you've ever known and starting a new life. That's a struggle that is still painfully relevant all over the world, but especially in America. The plight of immigrants coming to America is as timely now as it has ever been. Brooklyn is a beautifully done film that tackles a very difficult subject. It details a hardship that so many people have gone through. It's a great film and it deserves more recognition than it was given. Maybe the Oscars, which have a larger best picture category, will give this movie its due.
Image: Fox Searchlight Pictures; saoirseronandaily/Tumblr