This Will Be The Biggest Beauty Trend Of 2016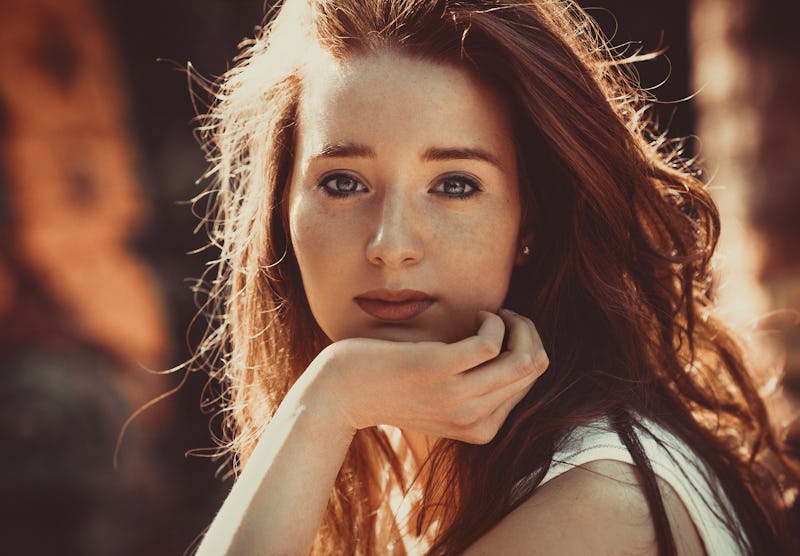 Yearly makeup trends can be pretty hit-or-miss. Personally, I was a fan of most of the trends we saw in 2015, and would be totally okay with them carrying over into 2016. To find out if any of them might ('90s lipstick, please!), I asked a few makeup artists what they think will be the biggest makeup trend for 2016. While the jury's still out on whether some trends like contouring and grunge-y eyeliner will stick around, nobody mentioned brows, so I think keeping them thick and fluffy will still be "in" (whew).
However, there was a consensus on what the one trend to know will be: a fresh face. Of the five makeup artists I talked to, all favored adjectives like "bare," "dewy," "glowing," "soft," "natural," and "real-looking" to describe the trend for skin in 2016. Lead makeup artist for Shen Beauty, Jill Freeman, describes how to achieve this sort of flawless skin: "The best way to achieve this look is to invest in a beauty oil and team it with a really quality highlighter to enhance your radiance." So if you're into strobing, keep it up! Just make sure to also have a skincare regimen that will help keep your face looking healthy and bright.
Interested in what some of the other makeup trends for 2016 will be? Here's what makeup artists forecast for eyes, cheeks, and lips.
Eyes
Celebrity makeup artist, Jenny Patinkin, says dark-rimmed eyes will be big for spring. Get the look by "[smudging] a soft black or graphite grey powder shadow or kohl liner all the way around your lash line," Patinkin explains.
Director of Global Artistry and Pro-Artist Relations for Kevyn Aucoin Beauty, Viviana Martin, on the other hand, thinks that neutral eyes will be on-trend, with mascara being the main focus.
However, Freeman and celebrity makeup artist, Fiona Stiles, agree that color will play a bigger role. Freeman suggests trying something like "a teal eyeliner or soft pastel smoky eye."
Cheeks
Where contouring is concerned, Stiles believes that it will "still be a big focus, but with a more gentle, sheer, see-through application so that the effect is less theatrical and more believable."
On the other hand, Martin thinks that contouring will "begin to phase out," while Patinkin suggests just going for "lightly bronzed cheeks."
Lips
To pair with a fresh face, Martin suggests that "shimmery or delicate and muted [lip] tones" will be big for 2016.
Similarly, Freeman predicts natural-looking, glossy lips will be on-trend.
And for those looking for a little color to pair with a natural face, makeup artist and founder of Sonia Kashuk Beauty, Sonia Kashuk, says that "bright red lips are back and bigger than ever for spring 2016."
Although I'm not too keen on the idea of giving up vampy lip-shades for 2016 (or any year for that matter), I am pretty excited that soft and glowing skin might displace heavy contouring and baking (which I simply just don't have time to do). And whichever way you choose to go with your eyes, cheeks, and lips, when describing the general makeup trends for 2016, Freeman put it best when she said, "It's playful, it's super feminine, it's kind of retro, and kind of modern all in one glance." Here's to being all of that and more in 2016.
Image: SolisImages/Fotolia