These New 'Harry Potter' Covers Have Secret Images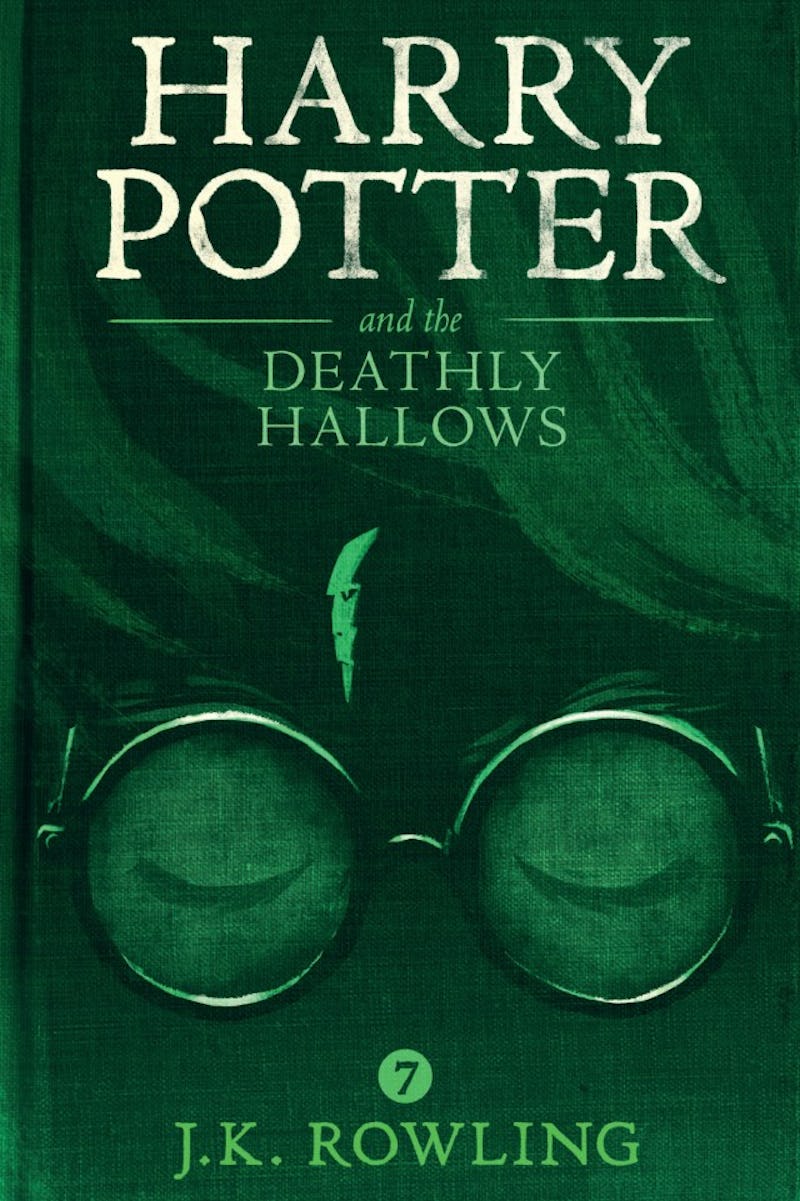 Confession time: I just finished rereading the Harry Potter series in its entirety about a week ago, but now that I've seen Olly Moss's new Harry Potter digital covers, it may already be time for me to reread them again. The graphic designer's minimalist reimagining of the series for eBooks is already captivating enough, but it turns out there are secret images hidden within the Harry Potter covers that eagle-eyed fans have already spotted. But if anybody was going to be up to the task of dropping these clever clues, it's Moss — like most of us, he's been a fan of the series since he was a kid.
"I wouldn't work on something that I didn't really love or wasn't important to me, because I wouldn't do a good job," Moss shared on Pottermore. And you can see his love for the series in the intense care he put into the designs, the final result of which came from several rounds of drafted ideas. Tasked with creating art for a series that defined an entire generation, Moss more than rose up to the occasion — one look at these and I can feel every fiber of my nerdy being tingling.
What's particularly intriguing about Moss's departure from the covers that we grew up with is that Harry is nowhere near as centrally featured. This new version pays homage to the larger themes of each book, appropriately demonstrating the wide, universal influence that the series has had since the first covers were designed.
If you check the covers, you can see subtle references to things that happen in the books that wouldn't give it away to someone who hasn't read it yet. Moss shared on Pottermore that he was especially cautious of accidental spoilers, which was why he ultimately chose not to put Snape on Harry Potter and the Half-Blood Prince. A few other nods to the series made it into the covers — Harry Potter and the Chamber of Secrets is designed in the path of a snake, and the branch Hedwig sits on in Harry Potter and the Sorcerer's Stone is reminiscent of a lightning bolt like Harry's scar.
In a very powerful statement, the one cover that heavily features our hero is the very last one — and if you are looking carefully at Harry Potter and the Deathly Hallows (read: your vision is not still obscured by your tears), you'll see the image of Voldemort hidden in Harry's scar.
You can see Olly Moss's work featured now in eBook editions worldwide, and available from the Pottermore shop in 2016. To see more of Olly Moss's cover designs, hit up his website — just make sure you don't have anywhere to be for the next few hours, because you're about to get sucked in like WHOA.
Images: Courtesy of Olly Moss