James Hopes To Learn From 'Vanderpump Rules'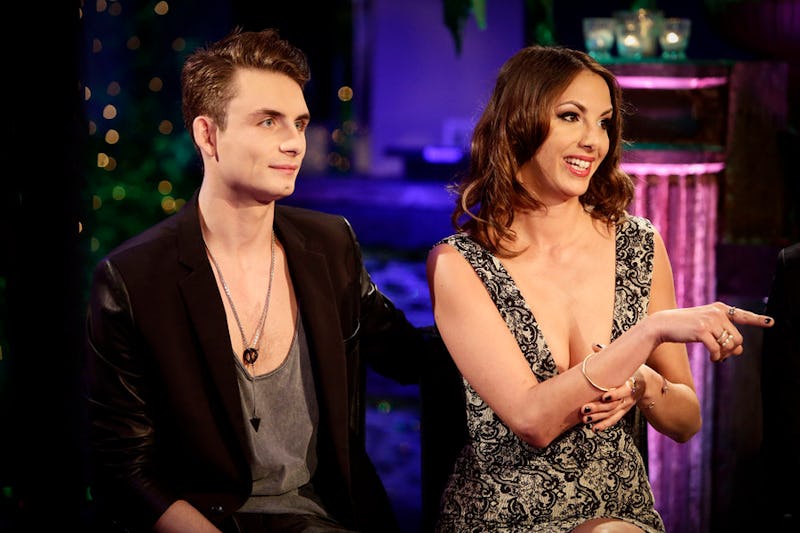 The fourth season of Vanderpump Rules is off to a rather crazy start. The couple we were all rooting for — James and Kristen — has broken up and moved on. Kristen seems to be in a better place now that she's out of the relationship, and James has been living like a 23-year-old, having fun doing whatever (and spending time with whoever) he wants. But, since the beginning of the season, it seems that James has been different on Vanderpump Rules , "a little intense," he tells Bustle in an interview.
"When Kristen broke my heart," James says, "I kind of stopped caring so much about who I'm seeing and who I'm sleeping with." Kristen and James' relationship came to a halt when James cheated on Kristen and she learned of the infidelity through an Uber receipt. The two went to couples counseling, but it seemed like it was too late to salvage any type of relationship.
"You always want to think you can save a relationship," James says, "But I know that once I break a glass, I can't glue it back together."
On the most recent episode of Vanderpump Rules, James revealed that his parents, who were married for more than two decades, were planning on divorcing. James tells his mom that it's been affecting him. It's certainly no excuse for his actions towards Kristen in the confrontation where he spit on her door and says, "You're never going to get married, and if you do, you're going to be divorced in the first three years," but James hints that he may turn around.
"I went on a crazy little binge in the first part [of the season], but as things play out, I hope [viewers] see a more sensitive side of me."
As for learning from the things he's done so far this season, James is hopeful he'll take away a lesson from it. "I understand how it came off a little strong," James says of his Season 4 portrayal, "But people make mistakes and I'm hoping I can learn from the ones I've made and do better and do right."
Time will tell, won't it James?
Images: Nicole Wilder/Bravo; BriceSander/Tumblr