When Is 'Fuller House' Coming Out?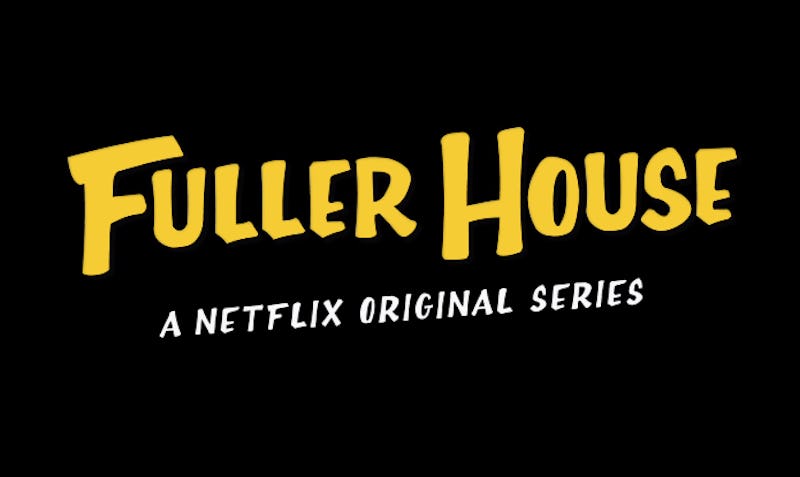 Thursday was a major day for Full House fans everywhere. Netflix gave the world an early Christmas present by releasing the Fuller House teaser trailer and making all of our dreams come true. Well, almost all. Even though the trailer didn't give us a glimpse of any of the characters, apart from the family's super cute golden retriever puppy, seeing the house again and hearing some of the cast's voices gave a little insight into what to expect from Fuller House when it debuts on Netflix in 2016. So when is Fuller House premiering on Netflix ?
According to the trailer, Fuller House will be available from Feb. 26, 2016. Which is great news for fans, as there's not much longer to wait. The fact that all episodes will be available to stream simultaneously from Feb. 26 means that we can start planning our Fuller House sleepovers immediately, and prepare to marathon watch all of the original episodes before that date. Although the trailer doesn't reveal many details, the song that plays in the background is sure to give you all of the feels. "The House That Built Me" by Miranda Lambert is the perfect song to accompany the Fuller House trailer, and, if it's anything to go by, the season is going to be an emotional one.
The only character to appear in the trailer is a puppy, who is waiting for everyone to get home. While we hear the family outside, talking about moving DJ back into the house, we don't see what anyone looks like, which is a smart move by Netflix — I'm even more curious now about what has changed since Full House finished.
It's definitely time to do a little dance in celebration of the fact that we now know when Fuller House is released, especially as the teaser trailer is so perfect (a puppy and a Miranda Lambert song!).
Images: Netflix US & Canada/YouTube