17 Unique Ways To Eat Gingerbread This Season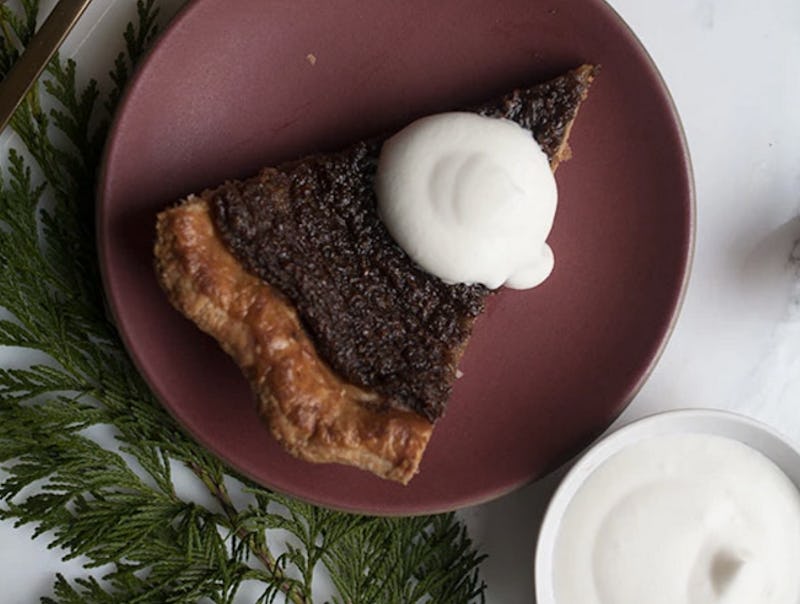 Year after year, as I continue to struggle to master the art of crafting both gingerbread houses and gingerbread men, I have come to recognize a very specific, very important need to find different unique gingerbread recipes. I love the traditional cookie, but sometimes you just need to step away from the cookie cutters, and reassess what really matters during the holiday season. And for me, that's enjoying the spicy, sweet, seasonal flavor of gingerbread in as many ways possible.
After seeing so many amazing gingerbread houses on the Internet, I always get inspired to try out this holiday tradition myself. But after a good share of gingerbread house fails, I have accepted that perhaps I should move on to appreciating gingerbread in its other forms. After all, gingerbread cake is a classic holiday dish that we often forget about, and I do love trying out fun, easy recipes, like gingerbread truffles.
Adding some variety of gingerbread to your holiday menu doesn't have to be hard, and it does not have to require any level of skill with frosting. Try a unique take on this seasonal favorite this year — you never know, you may just stumble upon a new favorite dessert.
1. Soft And Chewy Gingerbread Molasses Chocolate Chip Bars
These bars by Averie Cooks are basically the love child of brownies and gingerbread cookies — and I just can't get enough.
2. Gingerbread Cookie Pie
If you can't get enough pie this holiday season, your world is about to change, thanks to A Cozy Kitchen's unreal cookie-pie combo dish.
3. Gingerbread Bundt Cake With Cream Cheese Icing
Who needs red velvet when Brown Eyed Baker's classic gingerbread cake tastes even better with cream cheese frosting?
4. Cardamom Gingerbread Waffles
I Am A Food Blog may have created the ultimate holiday brunch with this fluffy waffle recipe.
5. Gingerbread Shake
Indulging in this seasonal flavor doesn't have to be super unhealthy.Green Kitchen Stories makes a gingerbread smoothie with dates, almond milk, and plenty of spices.
6. Gingerbread Cookie Dough Peanut Butter
Your PB&J has never tasted so much like Christmas, all thanks to Averie Cooks.
7. Gingerbread Biscotti
These chocolate-dipped dunkers will make your holiday coffee breaks taste way more seasonal. Thanks, A Cozy Kitchen!
8. Dairy-Free Gingerbread Ice Cream
Want to really wow your guests? Place a scoop of Cara's Cravings' gingerbread ice cream on top of some warm gingerbread cake.
9. Gingerbread Latte
No need to spend your money on an overpriced holiday drink when you can make The Kitchn's gingerbread latte at home — without having to change out of your pajamas.
10. Gingerbread Oreo Truffle Bark
Skip the peppermint bark this year. A Farmgirl's Dabbles's gingerbread Oreo truffle bark is bound to become an annual favorite. Top it off with sprinkles to make it extra festive.
11. Glazed Gingerbread Muffins
Consider A Spicy Perspective's glazed gingerbread muffins the heartier version of your favorite holiday cookie.
12. Gingerbread Baked Oatmeal
Start Christmas morning off with a simple yet seriously comforting oatmeal by Budget Bytes.
13. White Chocolate Gingerbread Truffles
No one with a sweet tooth will ever be able to resist Mel's Kitchen Cafe's creamy white chocolate truffles. Plus, they only require four ingredients.
14. Gingerbread Whoopie Pies With Lemon Cream Cheese
A touch of citrus in Damn Delicious' gingerbread whoopie pies lightens up this dessert in the best way.
15. Chocolate Gingerbread Cake
Savory Sweet Life's chocolate gingerbread cake may look incredibly impressive, but with a fancy cake mold and plenty of powdered sugar, it's a cinch to make.
16. Pear Gingerbread
Pears and gingerbread are an unexpected yet winning combo. The Kitchn makes a juicy and irresistible cake.
17. Glazed Gingerbread Baked Doughnuts
Who needs cookies when you can have doughnuts instead? Taste and Tell Blog's baked treats taste even better with a classic sugary glaze.
Looking for more holiday cheer? Check out Bustle on YouTube.
Images:Taste and Tell Blog (2); Averie Cooks (2); A Cozy Kitchen (2); Brown Eyed Baker; I Am A Food Blog; Green Kitchen Stories; Cara's Cravings; The Kitchn (2); A Farmgirl's Dabbles; A Spicy Perspective; Budget Bytes; Mel's Kitchen Cafe; Damn Delicious; Savory Sweet Life