'Making A Murderer' Sheds Light On A Complex Case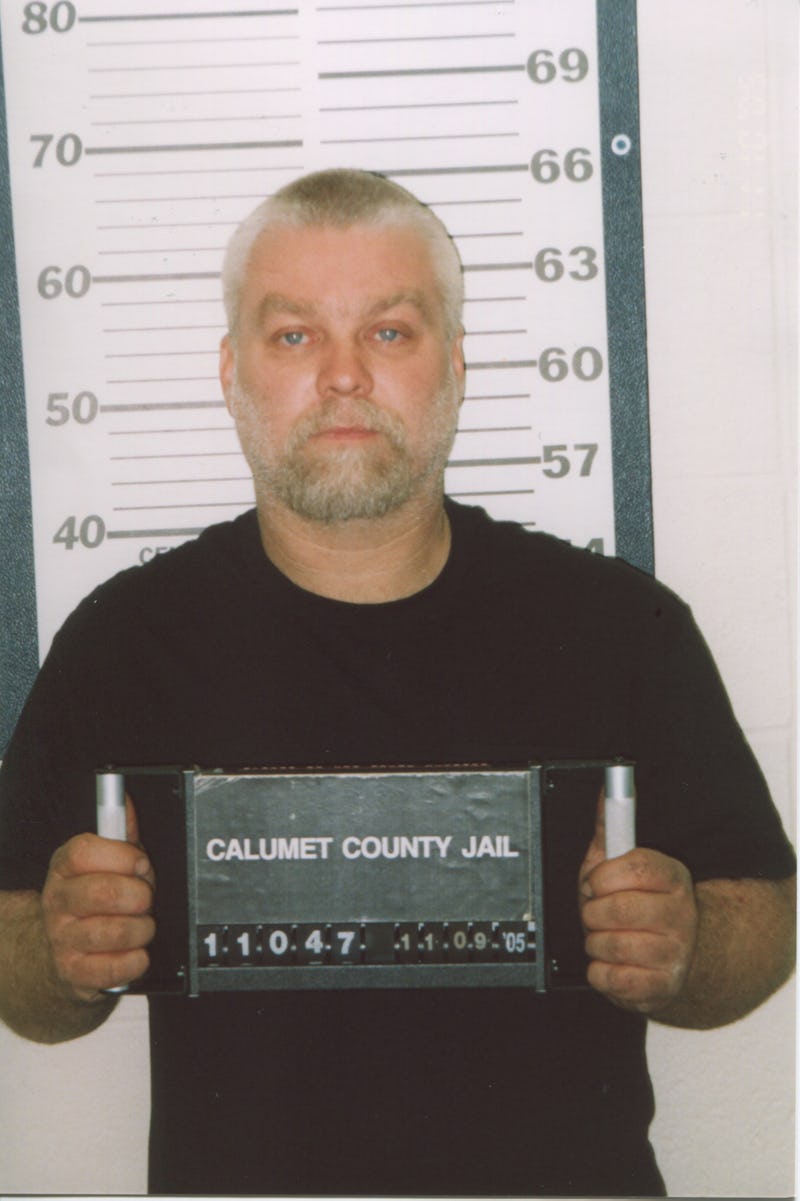 Whether you think Steven Avery is guilty or innocent, or if you remain undecided, there's no denying that his story is both complex and fascinating. Netflix's new docuseries, Making a Murderer, is the result of 10 years of work by filmmakers who have done their best to fairly present both sides of this bizarre case. It began as a horrible miscarriage of justice that led to Avery serving 18 years in prison for a sexual assault he didn't commit. It then turned into a murder mystery in which not one but both side's arguments sound like something out of the pages of a crime novel. It's hard to believe that this case has gotten so little media attention until now. But that's all changing, as viewers marathon this show and begin to form their own theories. So what does Steven Avery think of Making a Murderer? [UPDATE: Avery requested to see the series, but was denied.]
Although he hasn't made a public comment or statement about the series, Avery's family chose to work closely with filmmakers Moira Demos and Laura Ricciardi. As we saw in the show, they had tried unsuccessfully to get media coverage for his case in the past. Avery always maintained his innocence in the Penny Beerntsen assault, and he has done the same in the case of Teresa Halbach's murder. While he was in prison for the Beerntsen case, his mother painstakingly put together boxes of evidence and files and sent them to shows like 60 Minutes and 20/20, hoping to get her son's story in the news. "I thought they'd help if they read all this," she states in the first episode, before noting that all news outlets declined. "I put a lot of hours in these boxes," she concludes sadly. They went untouched until the Wisconsin Innocence Project took on the case. They would eventually see him released in 2003.
Now that Avery and his family are once again seeking to get him released from jail -- this time for a murder conviction -- his parents were grateful when Demos and Ricciardi expressed an interest in sharing the story. In a recent interview with Vulture, Ricciardi described their rapport with Avery and his family:
We developed an amazing relationship with the Avery family. We started to get to know Steven by telephone and we eventually started meeting him at the county jail, developing a relationship with him and gaining his trust. He called and arranged for Moira and me to go out and meet his mother. We were really impressed with how open the Averys were to meeting us. They heard us out about who were were and what we were were doing and why we were interested in their story. It's very much Steven's story, but it's also a family's story. It's clear that when someone is wrongfully imprisoned, not only that person but all their loved ones endure it as well.
Since Avery has maintained his innocence and his family was open to working with the filmmakers, it seems likely that he appreciates having his case brought into the public eye. We saw with Serial that public awareness was key to securing a new hearing for Adnan Syed. Since the community of Manitowoc, Wisconsin is so insular, this series is an ideal way to raise national awareness. And if Avery truly was framed, as he alleges, it could be instrumental in sorting out the truth.
Images: Netflix (2)