The Most Popular Christmas Movies By State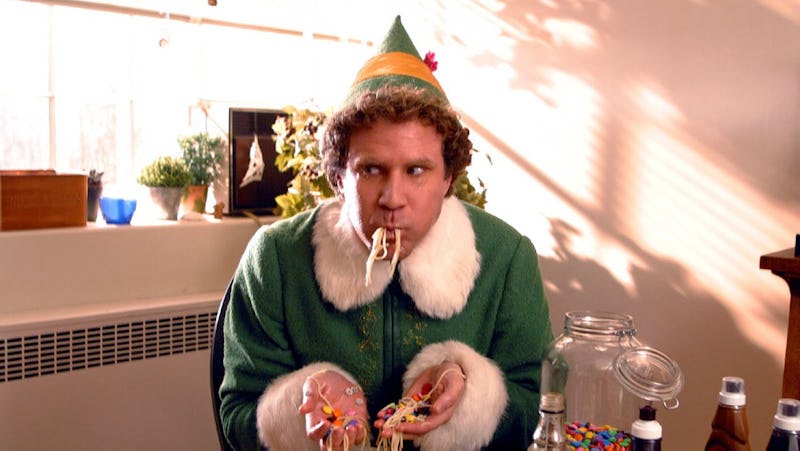 If you're feeling at all stumped on what to have playing in the background during after-dinner drinks with your family, never fear — Estately did us a solid and compiled each state's favorite Christmas movies. Now that we're only a few days away from the hap-happiest time of the year, there are likely few things on your mind other than getting to partake in all of your holiday traditions, both new or old. Whether or not you're watching the movies you loved growing up, seeing the cousins you used to play with as a kid, or having your favorite wines and desserts and exchanging gifts with the people you grew to love as an adult, it's certainly a magical time. This list is here to make sure you have all those magical times without accidentally skipping over a classic (but hey, there's always Christmas in July!).
While most of the films are classics from the '40s or 2000s (same thing, right?) there are a few relative "newbies" on there as well (Elf is the newest, but it's already a classic, duh). Alongside Buddy are Charlie Brown, the Grinch, Scroog(ed), and Buzz McAllister, among many others — needless to say, there's something for everyone to kick back and dial up the nostalgia with this season. Check out the list below, and see if any of your own favorites made the cut (or if anything gives you some inspiration for a new tradition of your own!).
1. Elf (2003) — Most popular in 13 states.
2. Scrooged (1998) — Most popular in 9 states.
3. How The Grinch Stole Christmas (2000) — Most popular in 7 states.
4. National Lampoon's Christmas Vacation (1989) — Most popular in 5 states.
5. Home Alone (1990) – Most popular in 5 states.
6. It's A Wonderful Life (1946) — Most popular in 5 states.
7. A Charlie Brown Christmas (1965) — Most popular in 4 states.
To see what's most popular in your state, check out the full list here.
Images: Giphy; New Line Cinema