New shows from Shonda Rhimes, Tina Fey & Vince Gilligan: Which will be the Next Big Thing?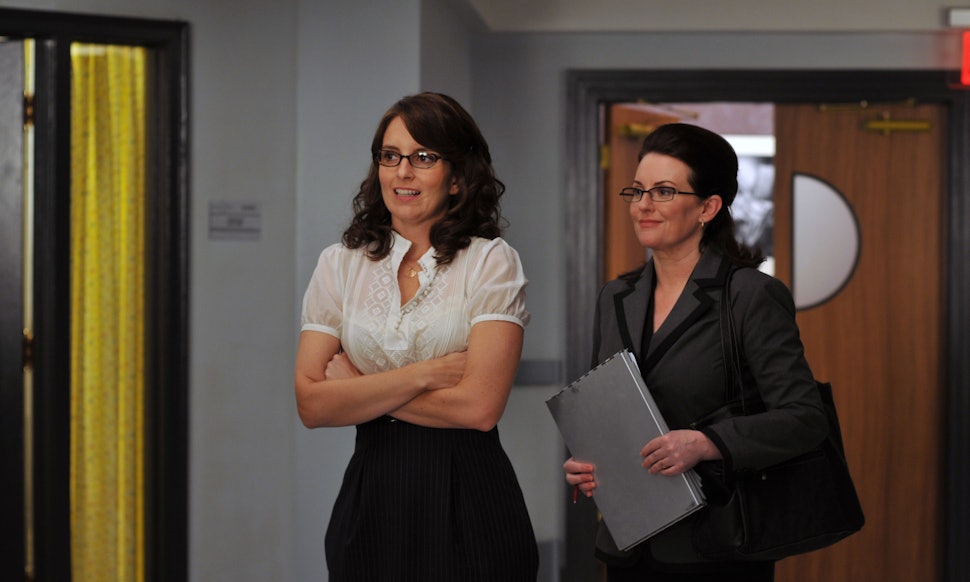 Pilot and season-ordered network series were just announced, leaving us TV fiends to dissect each plot summary in the hopes of discovering the next best binge-worthy TV series (me, personally, still looking for the next LOST). This year, the prospects are looking good, and we rounded up those with the most potential.
Image: NBC
Untitled Tina Fey-Ellie Kemper comedy (NBC)
Once upon a time, NBC dominated Thursday night with 30 Rock and The Office. Since going off the air, Community has been the second most-watched show in that line up. Yes, you heard that right, a show that has been almost cancelled more times than there are seasons, is a leader on Thursday night, but I digress. Tina Fey's new single-camera series has been picked up by NBC, starring Ellie Kemper as a escaped cult member looking to start a life in the Big Apple. It has the manic, trademarked Tina Fey writing, and Kemper is already a proven comedian: she made the last bad years (excluding the final season) of The Office watchable. The show begins in fall 2014, and will probably find itself in a prime spot on the Thursday night lineup.
'Backstrom' (Fox)
Another Office alum, Rainn Wilson is finally getting his own series. The drama, originally developed for CBS for the 2012 - 2013 season, will be produced by Hart Hanson, the executive producer of Bones (Fox). Wilson plays an overweight and offensive detective trying to change his self-destructive behavior. The drama is based on the books by Swedish criminologist/novelist Leif G.W. Persson, so we might be looking at a half-House, half-Girl with the Dragon Tattoo situation. The drama is expected to premiere for the 2014 - 2015 season, and will mark Wilson's first time back to the silver screen.
'How to Get Away With Murder' (ABC)
This may be Shonda Rhimes' next big hit. The drama focuses on law students and their brilliant professor embroiled in a murder plot. Basically, it's like House but with murder and a splash of ABC's cancelled law drama, The Deep End. It's still in works, and the cast is undetermined. In the meantime, Grey's Anatomy should keep you busy until the show is given a production date.
'Mason Twins' (NBC)
Penny Hartz is back, y'all. NBC has ordered a comedy penned and produced by Casey Wilson, who is known for her short-lived time on Happy Endings and Saturday Night Live. The show centers around two fraternal twin sisters who reunite after being estranged for 15 years. Hopefully, the cult status of Happy Endings brings in viewers. The show has not yet been cast.
'Mission Control' (NBC)
David Hornsby of It's Always Sunny in Philadelphia fame is teaming up with the dynamic duo (Adam McKay and Will Ferrell, obviously) to create an Anchorman-type series about astronauts in 1962. The workplace comedy features the same basic plot that made the original Anchorman famous: a macho astronaut butts heads with a female astronaut, both with dreams of being the first to land on the moon. The show is definitely a wildcard. Viewers will tune in to watch Ron Burgundy, and may be bitterly disappointed by the "TV version" of him. However, if the show hinges more on the sunny side (see what I did there), NBC may have a big hit on their hands.
Image: NBC
'Battle Creek' (CBS)
Obligatory promotion for Vince Gilligan's next project, Battle Creek. Sadly, it sounds like True Detective, but on CBS. The show will have at least 13 episodes, which have been promised by CBS. David Shore, of House fame, will be the showrunner for the drama focused around two cops cleaning up Battle Creek, Mich. The show will definitely get great ratings from the Breaking Bad fans tuning in, but may not contain any staying power. Even worse, Gilligan could become the next Damon Lindelof.