8 Books That Take Place In Colleges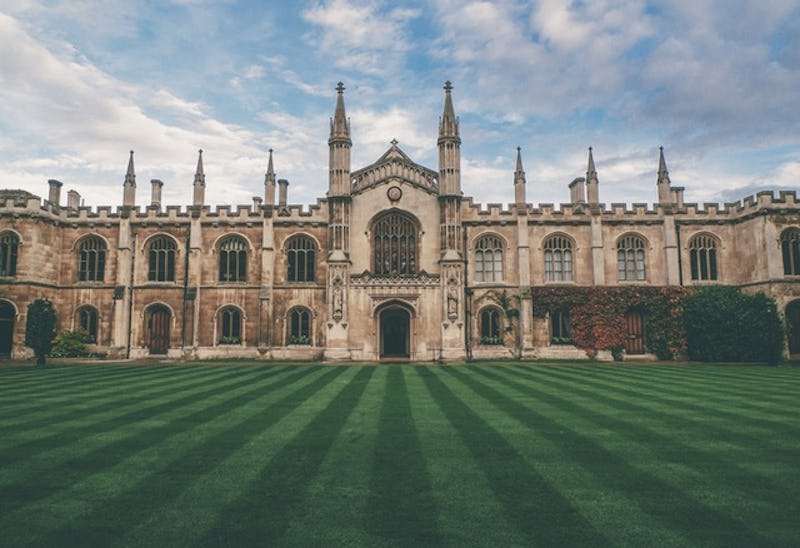 In terms of books, 2015 will likely be most remembered for A Little Life , Hanya Yanagihara's devastatingly depressing epic novel centering on four friends after they graduate from unnamed college in New England. Though the college of their undergraduate years remains unknown, Harvard does receive a mention as where Jude receives his law degree and forms a life-long friendship with his professor and mentor Harold and his wife Julia. And while the trauma and abuse that the central character Jude suffers will be most remembered, at its core, A Little Life is a college novel. After all, Jude, Willem, Malcolm, and JB maintain a decades-long circle of friendship that began in their university days.The action largely covers their 20s through their 40s, but the novel is not what it is without its collegiate roots.
A college or university setting can attain trope-like status, as it often signals the general gist of the plot. In real life, college is often the first place you go where you will meet people and experience places that are entirely new to you. It's a time of exploration and change, and accordingly, the novels that at least have some portion set at college deal with waves of change and unrest in the lives of the characters. The setting of college functions similarly in memoirs where it is often foundational to the author's journey and decisions.
Being in college can be a difficult and fraught time, and when it feels too overwhelming, sometimes it's best to simply sit back and read about another's experience. The characters get through it, and so will you.
While Zadie Smith calls the college central to On Beauty Wellington, she seems to draw heavily on Harvard. From the rigorous debates of the professors and their families to the setting in a town just outside of Boston, it's clear that Smith meant to evoke one of America's most prestigious universities.
The protagonist of F. Scott Fitzgerald's first novel is not nearly as charismatic or likable as Jay Gatsby, but Amory Blaine has his own particular charm. The beginning of the novel is set at Princeton and details Amory's status-seeking exploits.
Howard University nearly becomes a living, breathing character in Ta-Nehisi Coates' recent memoir. He describes the atmosphere of the university functioning as The Mecca, "a machine, crafted to capture and concentrate the dark energy of all African peoples and inject it directly into the student body." The university becomes a force for change, sparking Coates' development into one of our best writers today.
One of the most vividly told books ever, Junot Diaz's novel takes us from the Dominican Republic into the campus of the largest state school in New Jersey: Rutgers University. It's here that Oscar tentatively begins his journey toward fully realizing his own potential with a little help from his roommate.
Artist and journalist Molly Crabapple briefly attended the Fashion Institute of Technology in the early aughts, quickly realizing that the life of sitting in a classroom in unchallenging classes was not for her. While FIT doesn't feature heavily in her memoir, its appearance is important in her message: It's best to do what right for you, even if it's not what everyone expects you to do.
Beginning on their graduation day at Brown University, The Marriage Plot revolves around the friendships and relationships between Madeleine, Leonard, and Mitchell. While each feels that they have learned a lot during their time at the university, it's the lessons they learn after their theses are handed in that ultimately mean the most.
7. The Group by Mary McCarthy
The quintessential post-college novel, Mary McCarthy follows the lives of eight Vassar University graduates who navigate through societal expectations placed on women in the 1930s. What stands out the most, however, is how not all that much has changed since then. Despite college degrees, the brunt of family life stills falls on women.
The narrative of A Visit from the Goon Squad jumps back and forth through the years and characters, but it memorably focuses on music assistant Sasha's years at New York University. Jennifer Egan wonderfully captures the unease and difficulties of college life in the big city.
Image: Pexels